Wordless Dialogues: Africa
It gives me great pleasure to present the second edition of "Diálogos Sin Palabras" (Wordless Dialogues), a quepintamosenelmundo project.  Our objective is to elevate imagery to a totally independent and media based language that adapts to todays´communications – a dialogue based on images.
Inspired not only by the surrealist "Exquisito Cadaver" (Exquisite Corpse) method but also by the appropiation tecniques used these days in imagery, "Diálogos Sin Palabras: Africa" (Wordless Dialogues: Africa) adopts the form of a conversation, using the images taken by African and Spanish contemporary photographers to produce a new sequence of meanings and interpretations. The accumulated total of these photos will finally produce the sequence of an imagery encounter with "soul".
"Diálogos Sin Palabras: Africa"  (Wordless Dialogues: Africa) is orientated toward an exclusively feminine focus and point of view. All the authoresses who participate are currently contributing to promote and to enable women photographers in Africa to become visible, nationally and internationally.
LIST OF PHOTOGRAPHERS: Blanca Mora/Spain. Metche Ja'afar/Sudan.  Apsatou Bagaya/Niger. Teresa Menka/Ghana.  Salma Khalil/Chad.  Joana Choumali/Côte d´Ivoire.  Elise Fitte-Duval/ Senegal. Macline Hein/ Côte d´Ivoire. Heba Khalifa./Egypt. Adeola Olagunju /Nigeria.  Jumoke Sanwo/Nigeria.  Michelle Loukidis/ South-Africa. Rachèle B. Crasso/Côte d´Ivoire. Kani Sissoko/Mali.  Aisha Augie-Kuta/Nigeria. Aisha Augie-Kuta/Nigeria. Fatoumata Diabate/Mali. Lebohang Kganye/South-Africa. Jenevieve Aken /Nigeria. Ina Makosi/Senegal . Patricia Esteve/Spain-Kenia.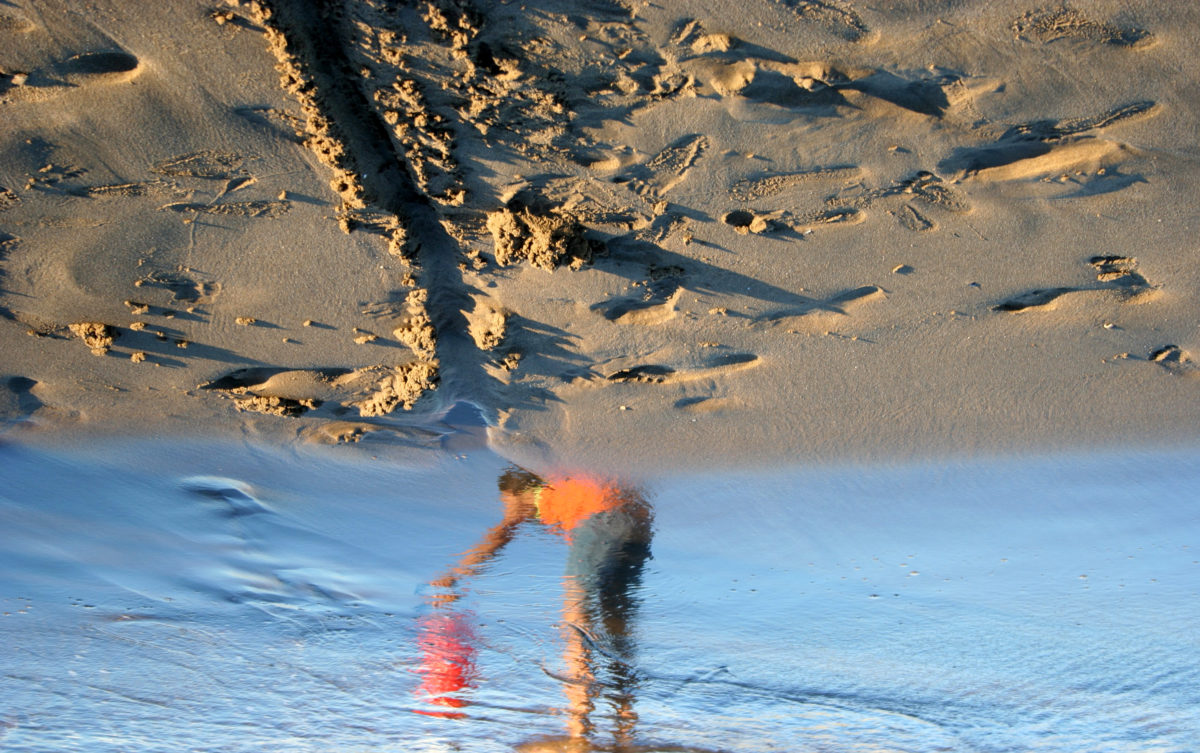 Dialogue. 00
Blanca Mora (ES)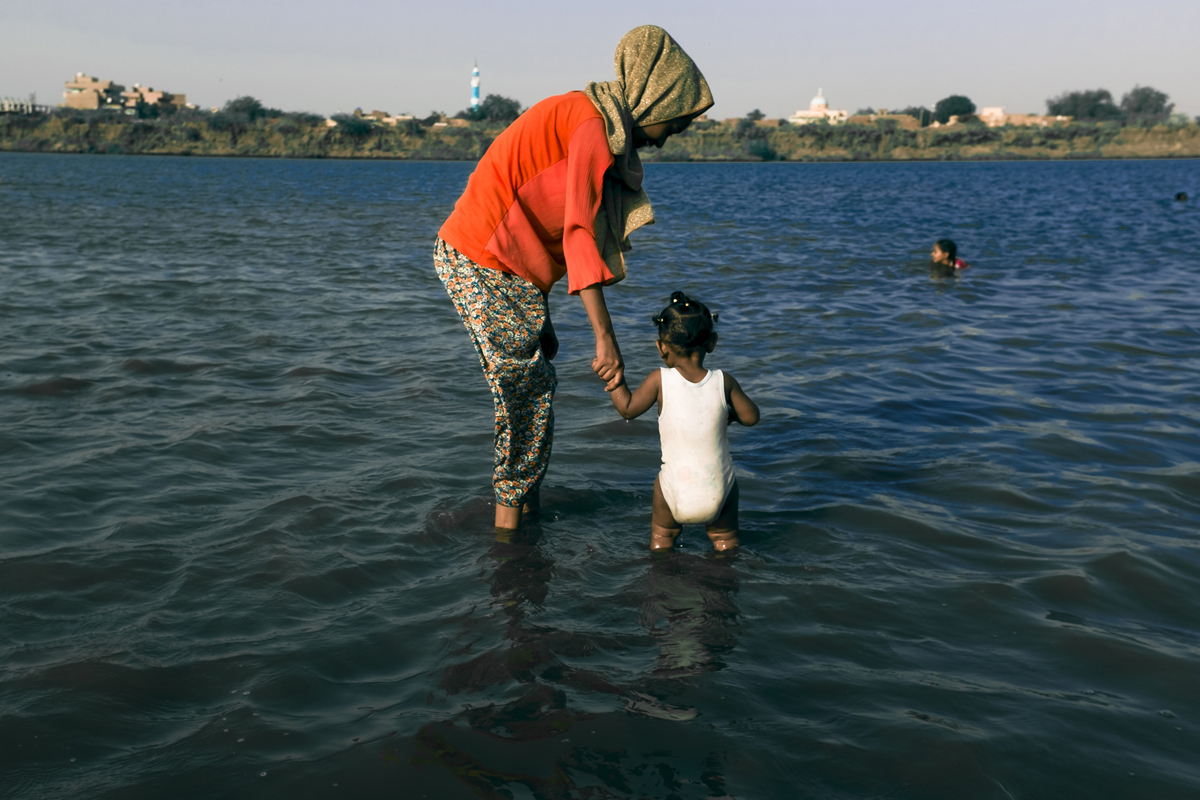 Dialogue. 01
Metche Ja'afar (SUDAN)
Dialogue. 02
Apsatou Bagaya (NIGER)
Dialogue 03
Teresa Menka (GHANA)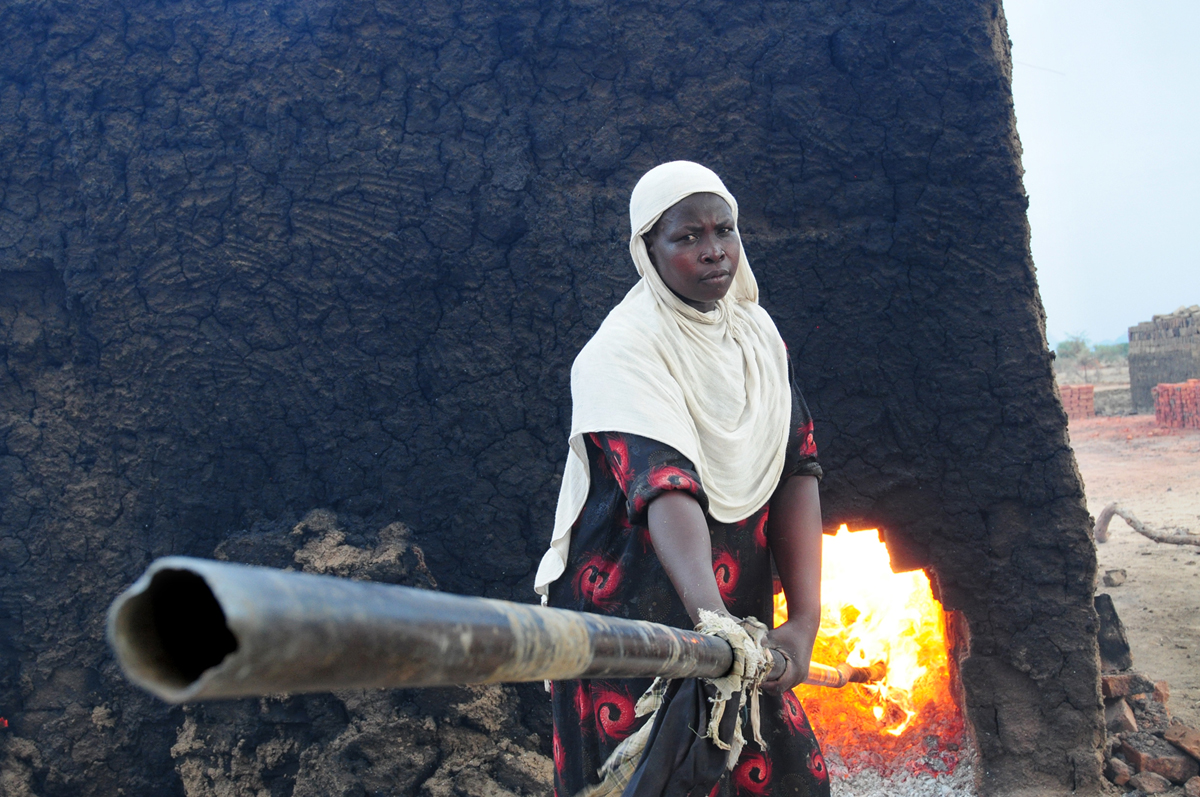 Dialogue 04
Salma Khalil (CHAD)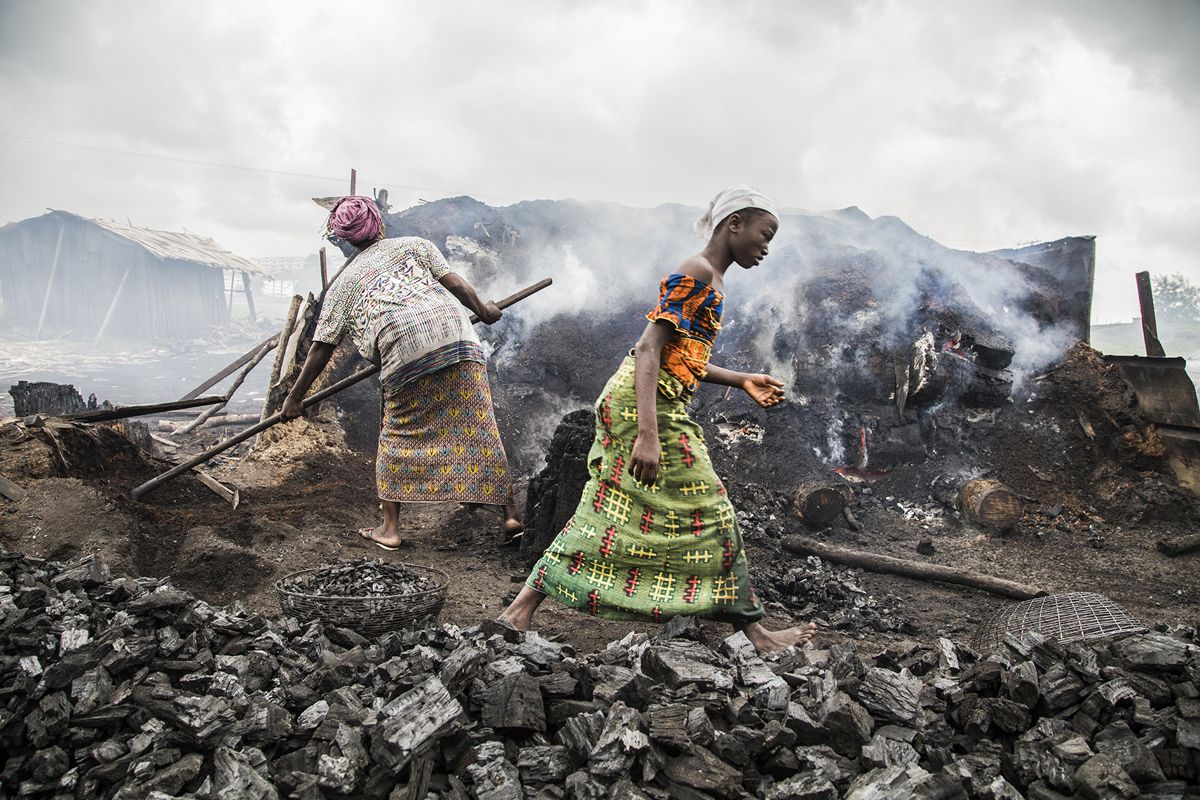 Dialogue 05
Joana Choumali (Côte d´Ivoire)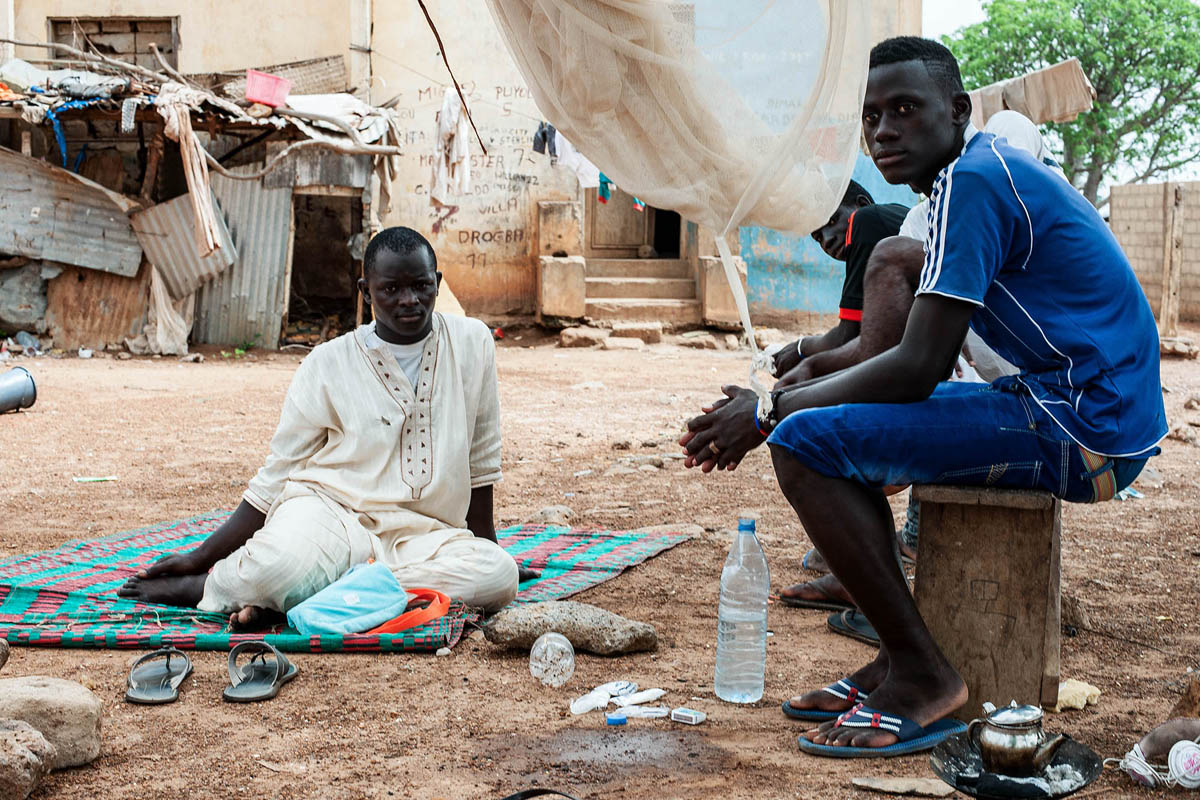 Dialogue 06
Elise Fitte-Duval (SENEGAL)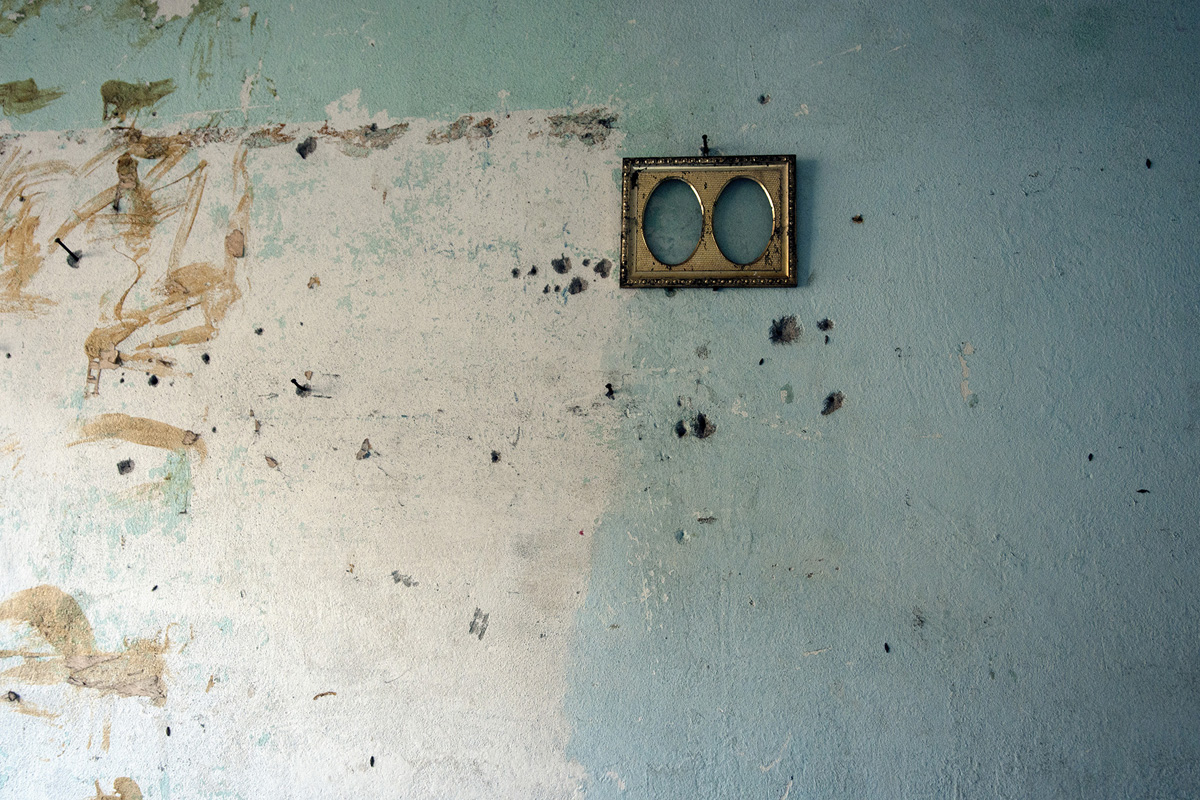 Dialogue 07
Macline Hein (Costa de Marfil)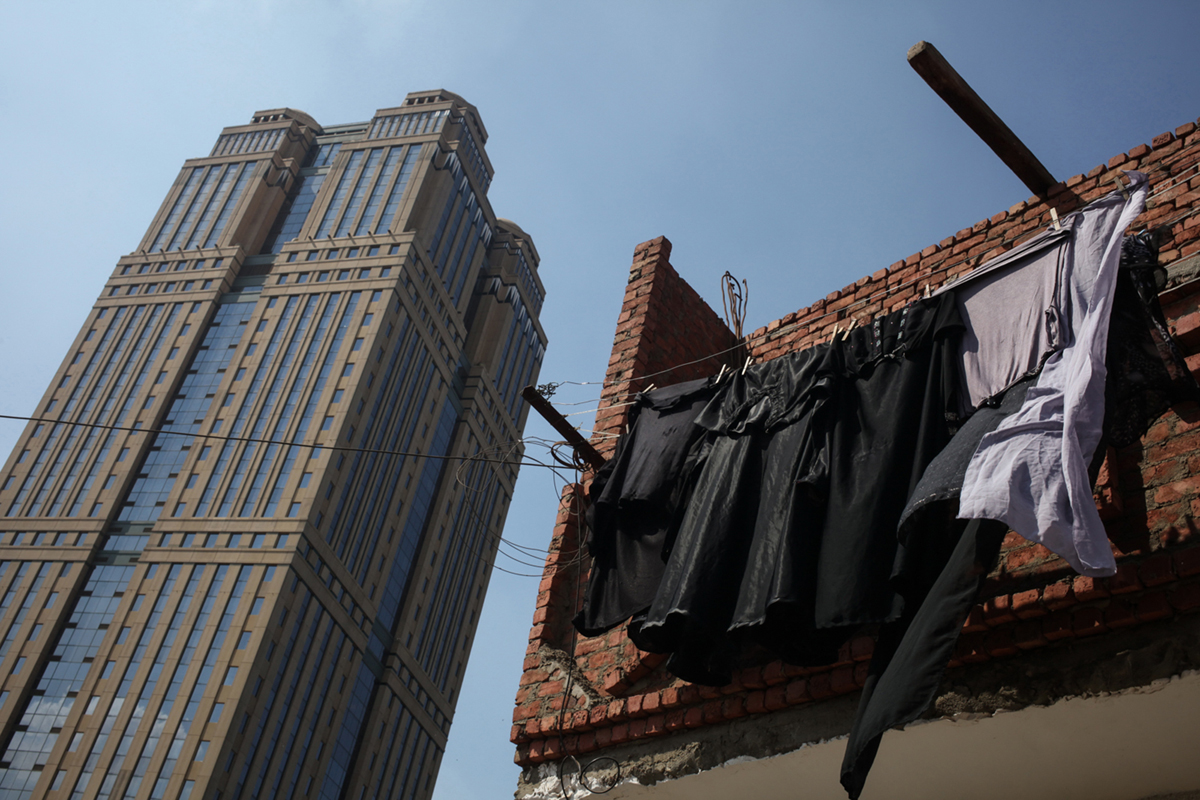 Dialogue 08
Heba Khalifa (EGYPT)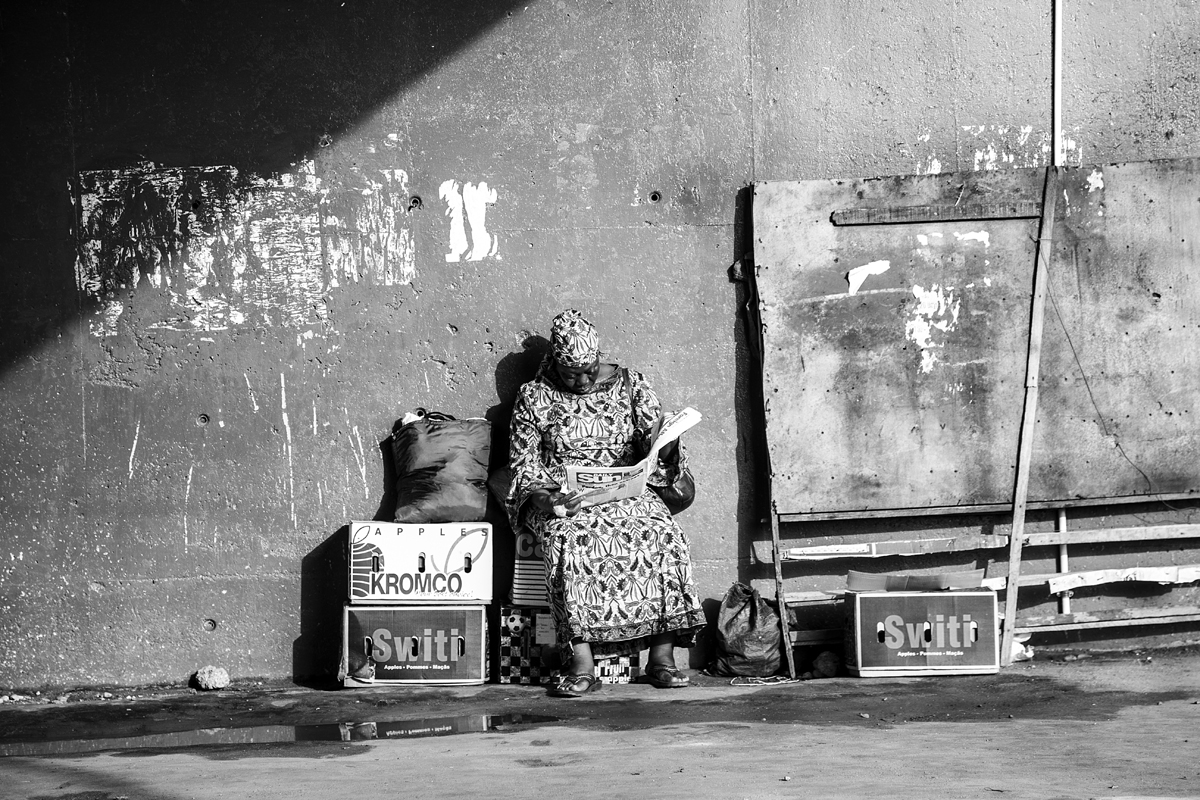 Dialogue 09. Adeola Olagunju (Nigeria)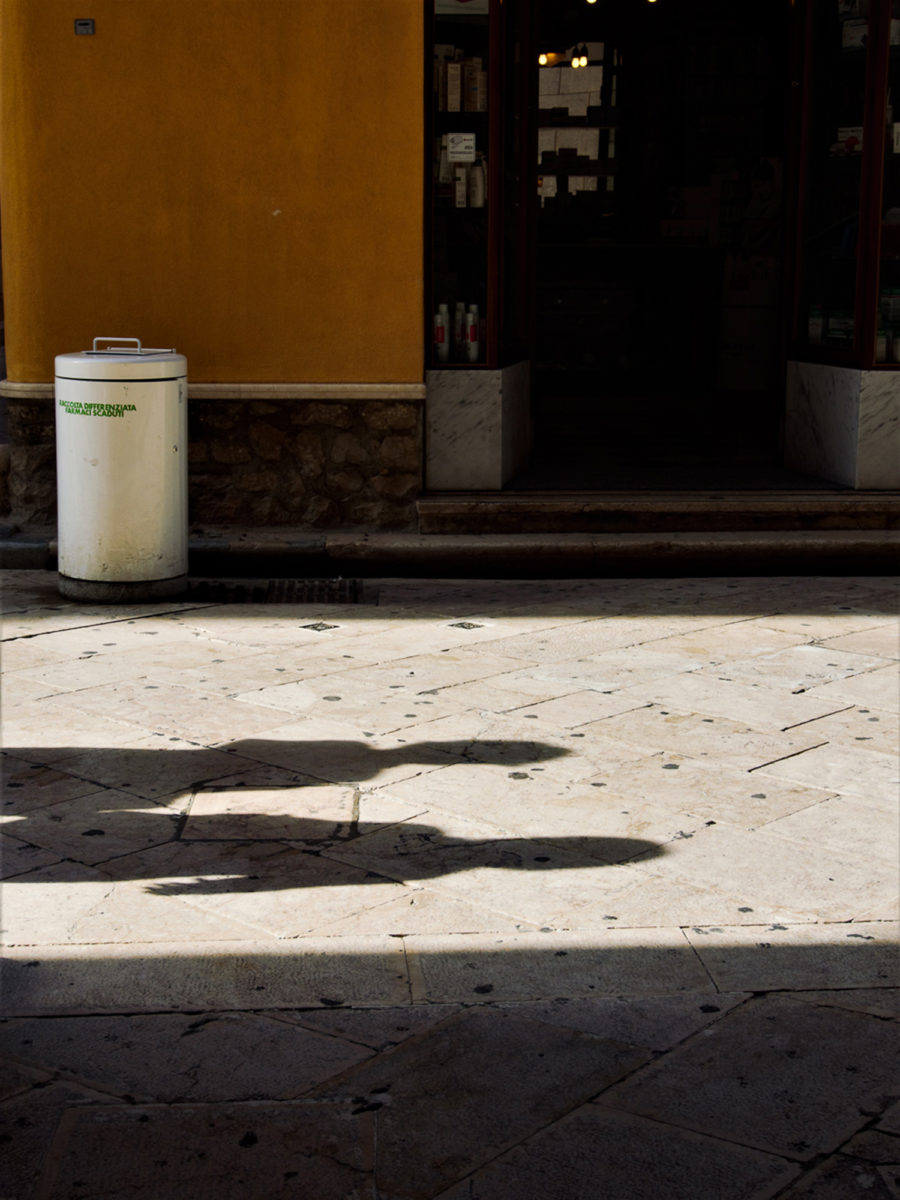 Dialogue 10
Jumoke Sanwo (Nigeria)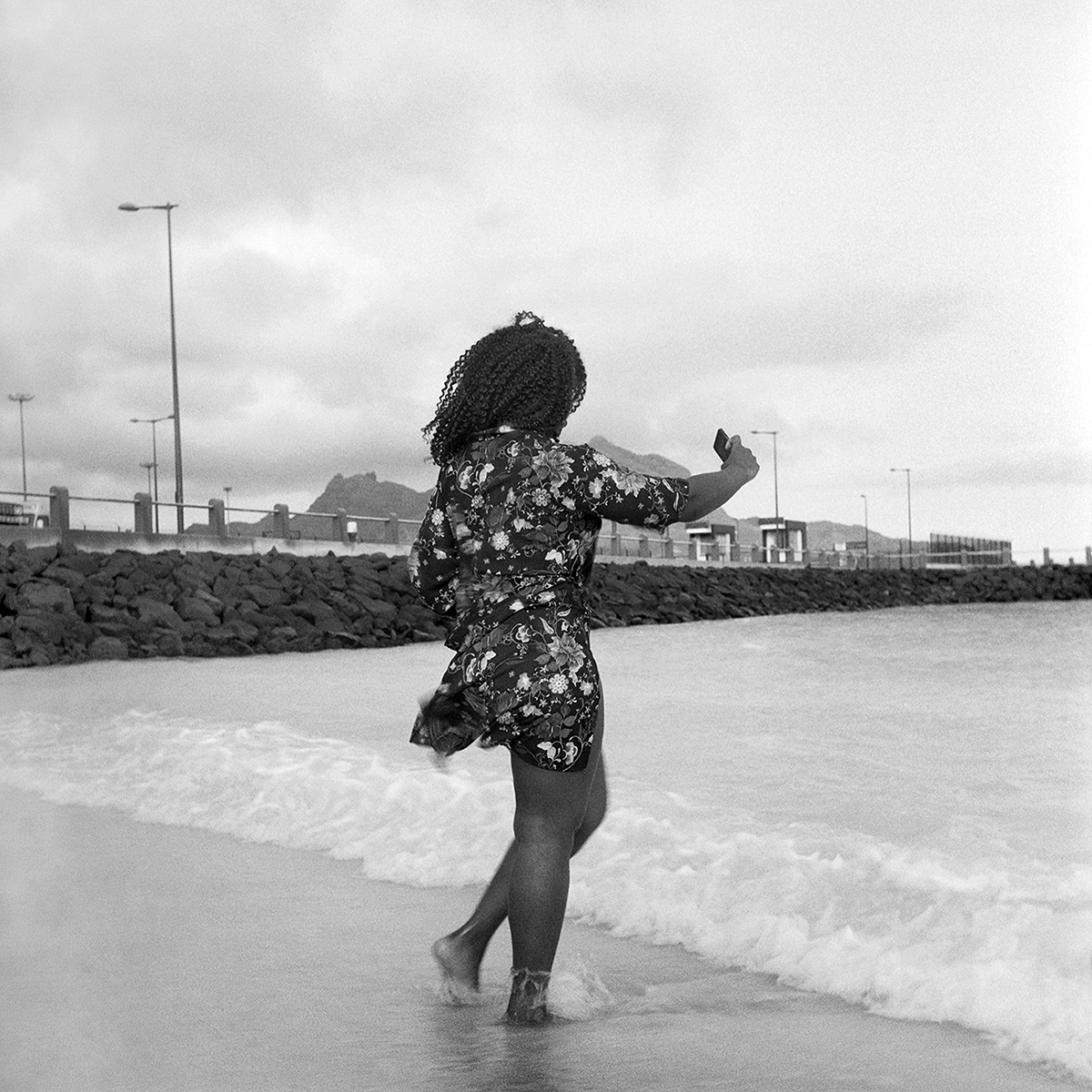 Dialogue 11. 
Michelle Loukidis (South Africa)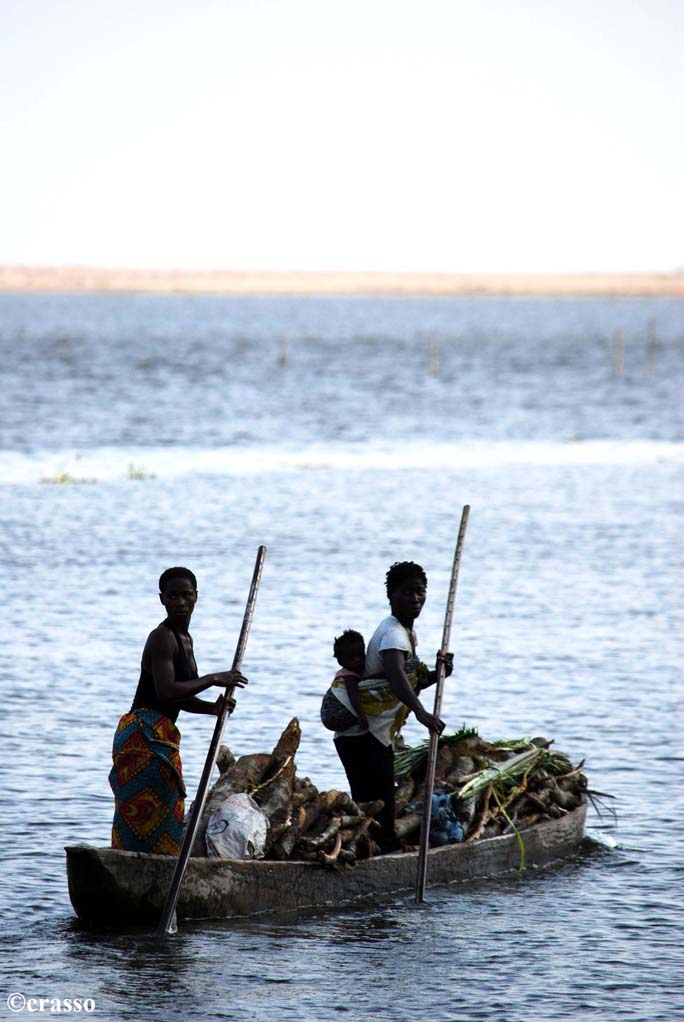 Dialogue 12. Rachèle B. Crasso (Côte d´Ivore)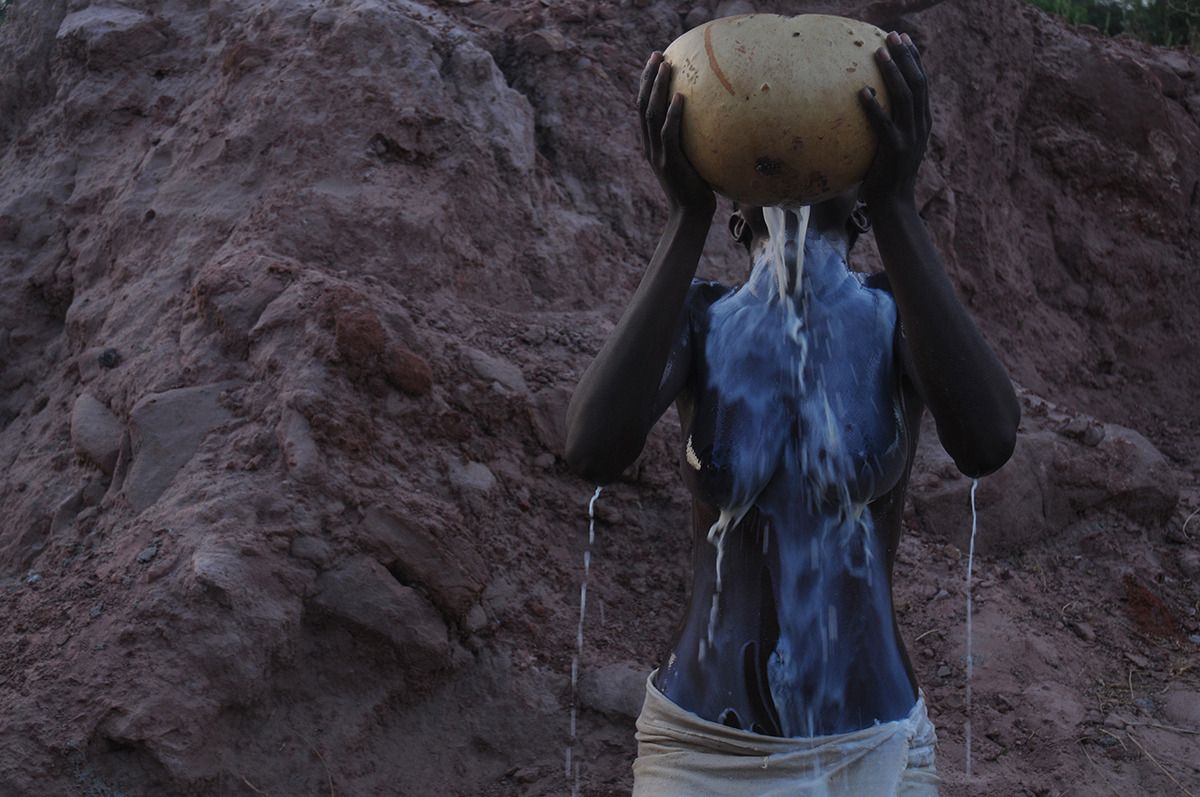 Dialogue 13. Kani Sissoko (MALI)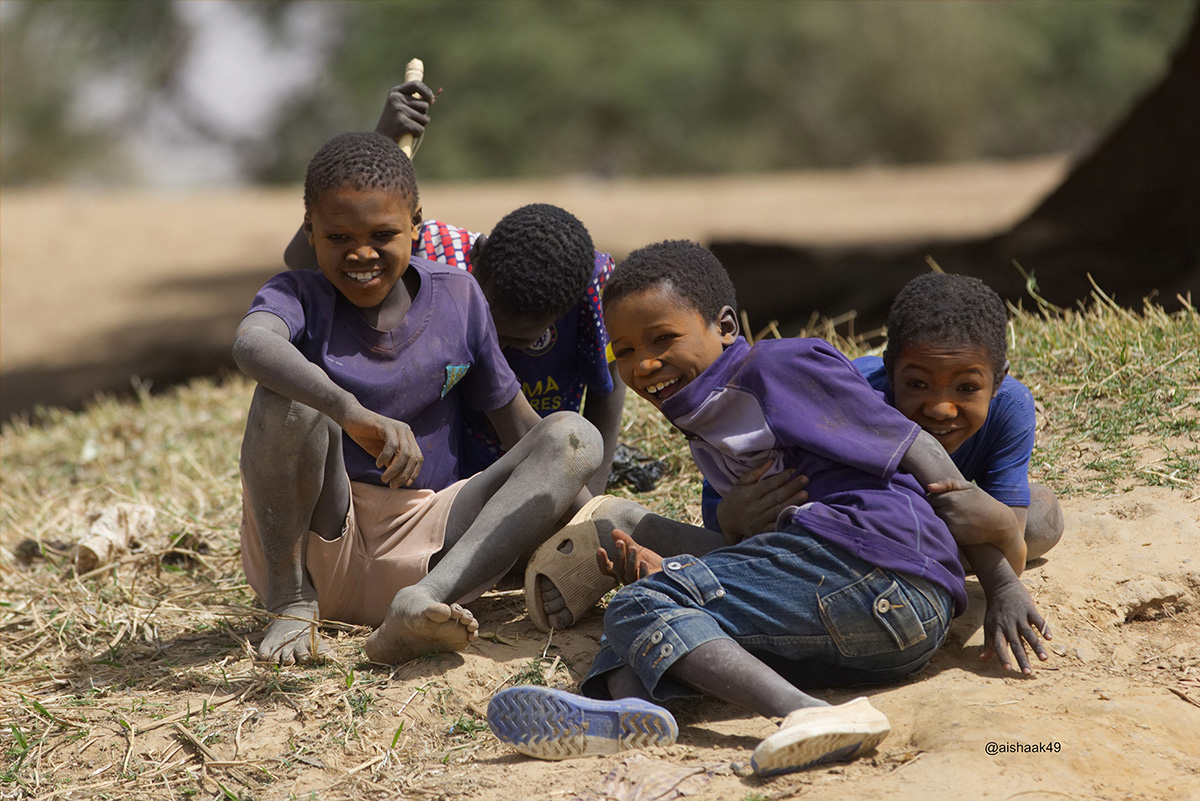 Dialogue 14. Aisha Augie-Kuta (NIGERIA)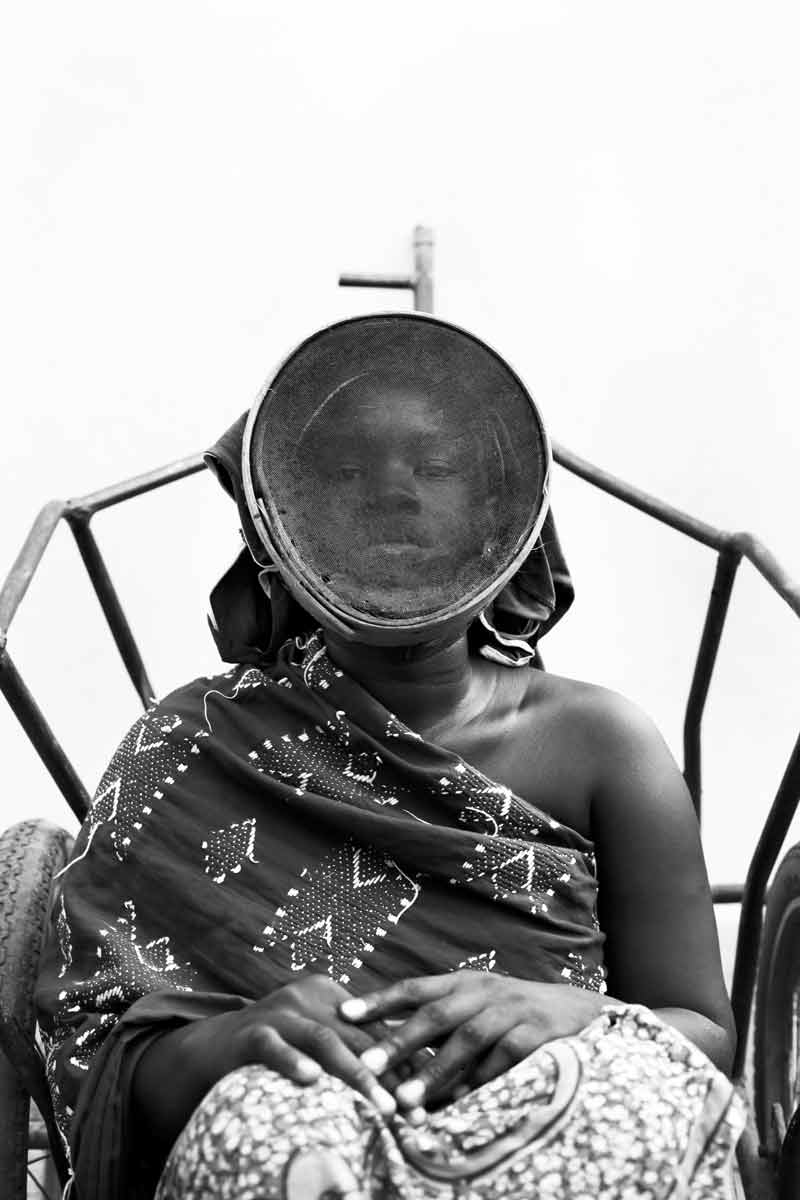 Dialogue 15. Fatoumata Diabate (MALI)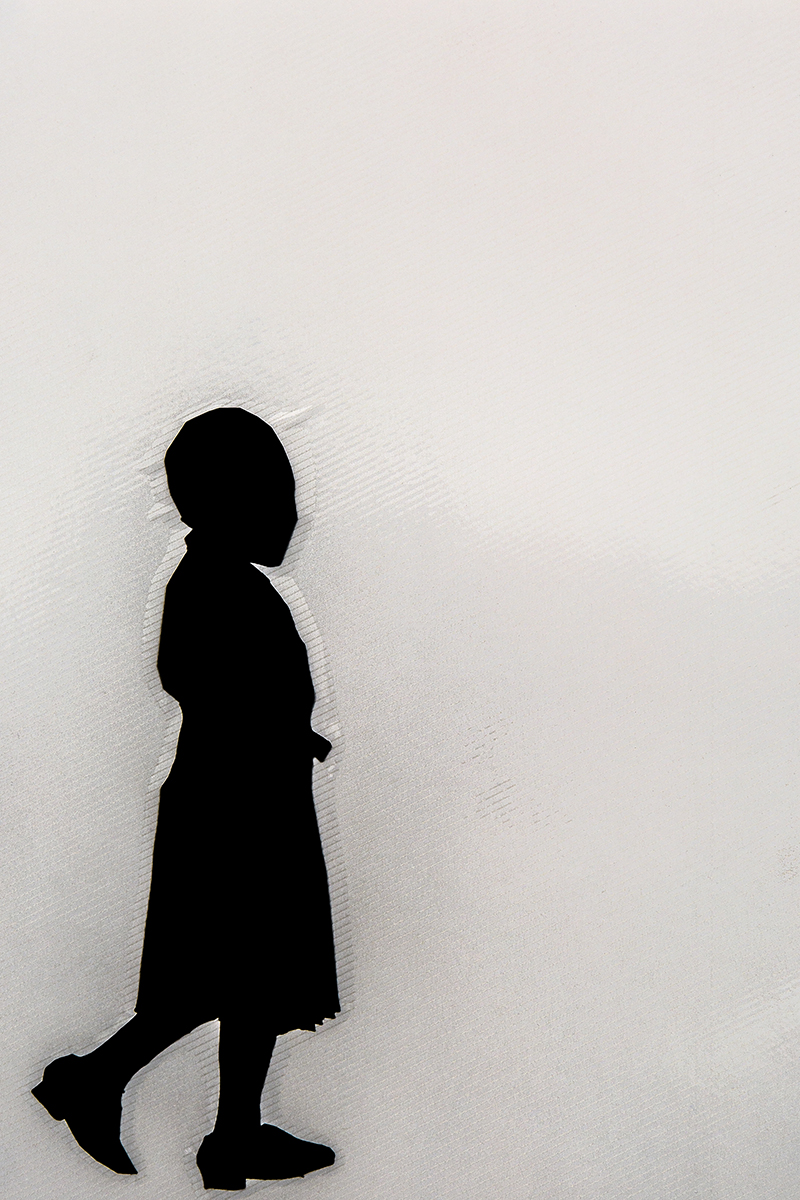 Diálogo 16. Lebohang Kganye  (SOUTH AFRICA)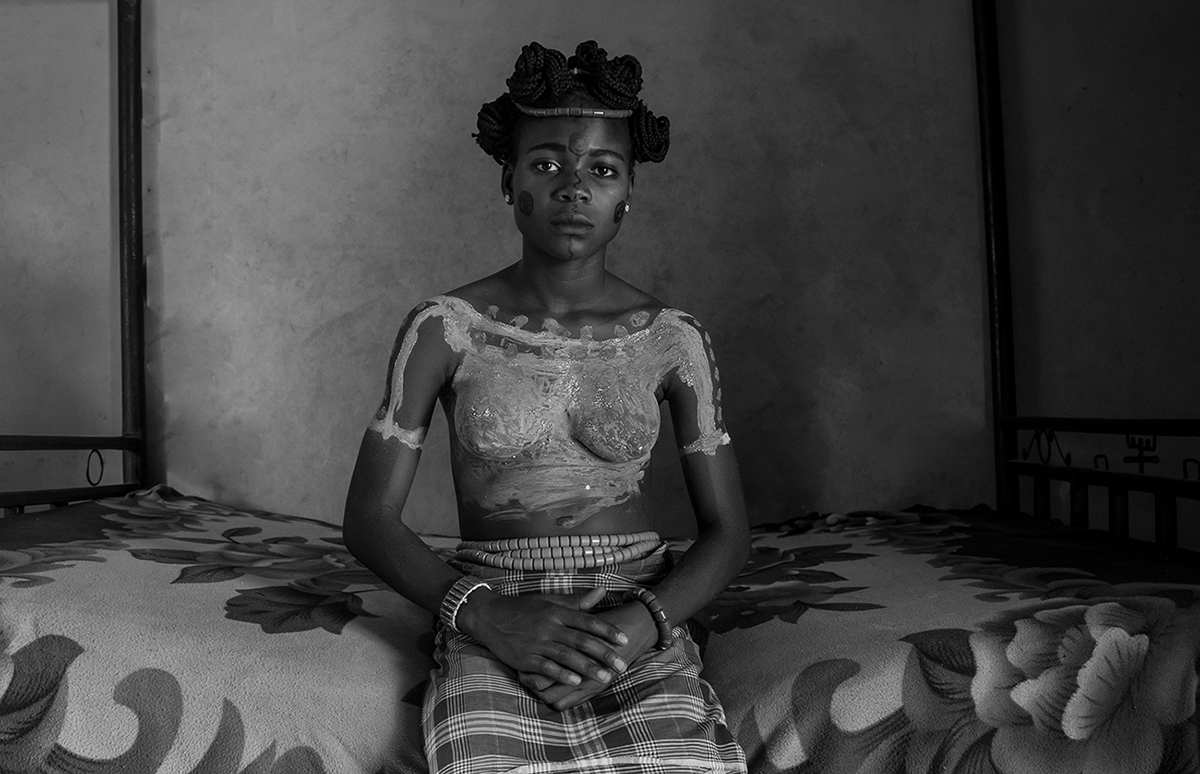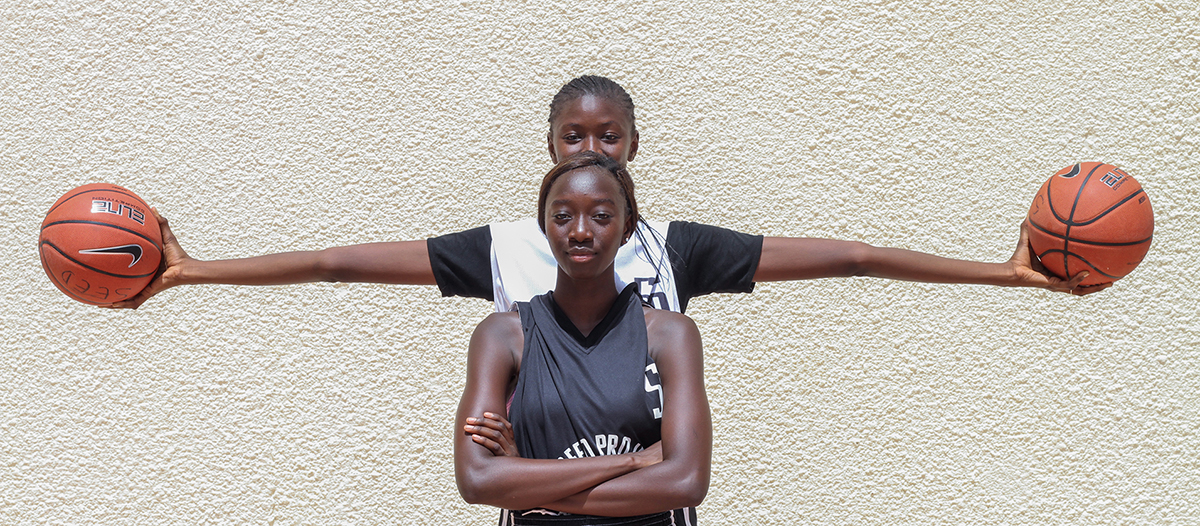 Dialogue 18. Ina Makosi (SENEGAL)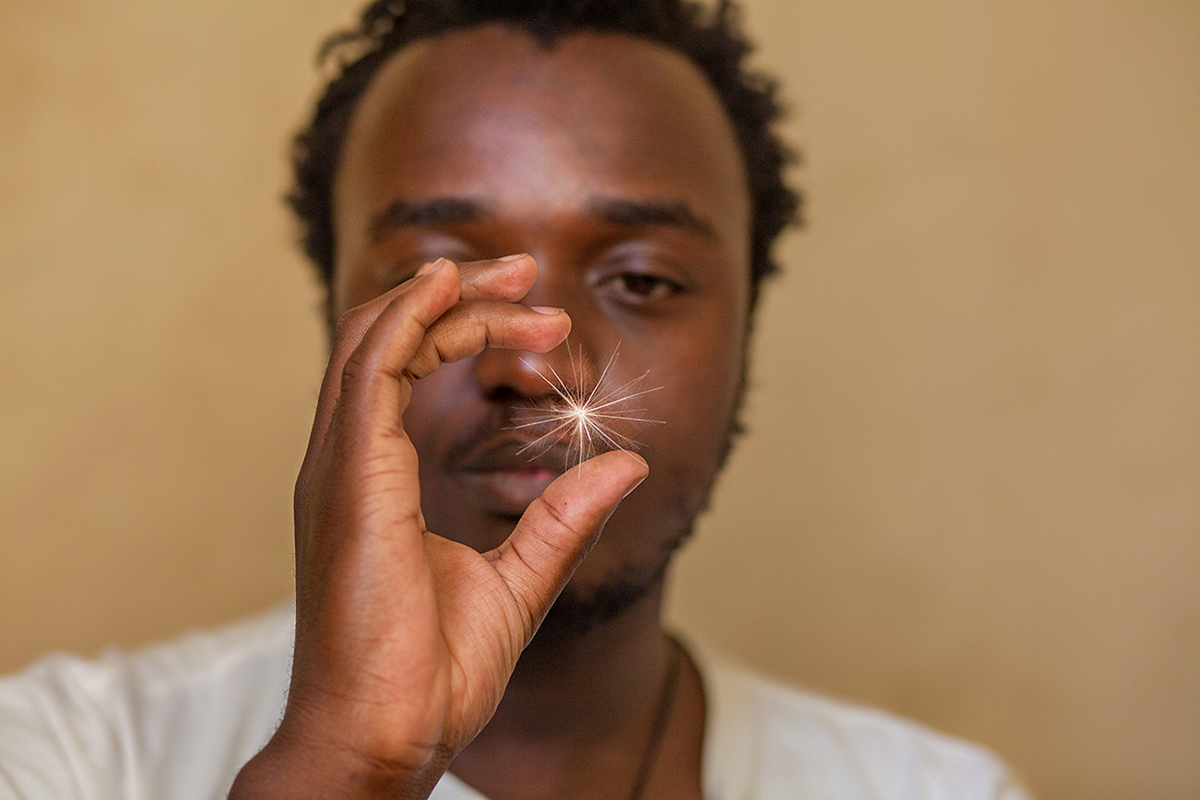 Dialogue 19. Patricia Esteve (Spain-Kenia)
Dialogue 00
Blanca Mora (Spain) From today on, we will publish the succesive "response images", weekly.
I am proud to have been asked to begin the "colloquium" from Spain by uploading the output image.  Many thanks to Patricia Estevez, Maclien Hine and all the participants for joining this new adventure. Blanca Mora Sánchez: Director quepintamosenelmundo.com
Dialogue 01
Metche Ja'afar: Born and raised in Khartoum, Sudan, Metche or Alaa Ja´ afar is an architect and visual storyteller with a deep interest in art and culture. Influenced by the work of Mary Ellen Mark, she is a self-taught photographer who decided to follow her passion for photography.
Based in Khartoum, her photos show her interest in documenting social and political issues. Through her storytelling and her personal viewfinder, she wants to reflect a candid, honest and accurate image of her country.
https://www.flickr.com/photos/metchejaafar/
https://www.instagram.com/metchejaafar/
Dialogue 02
Apsatou Bagaya: Native of Niger. Inspired by artists as Malick Sidibe or Seydou Keyta, most of her work is focused on portrait which she carries out in her photo studio at Niamey. One of her lasts exhibitions was TOTEMS at the X Bamako Bienal during 2015, it was an important step to gain artistic recognition. The exhibition was a series of studio portraits of women, students from Niamey University, with the singularity that all their bodies and faces were covered by a large veil.
http://apsathphoto.weebly.com/
Dialogue 03
Teresa Menka: Photographer based in Accra, Ghana born in 1990.
"My work is a personal reflection, exploring to understand my place in the world. I like to work on subjects that have personal meaning and connection. My work is a process of questioning and self- discovery, i seek to document my relationship with the society and how that evolves with time."
https://www.mantlethought.org/arts-and-culture/invisible-borders-interview-teresa-menka
Dialogue 04
Salma Khalil: Es una artista versátil. Sus intereses incluyen fotografía, artes plásticas y gráficas. Es autora de un foto libro sobre mujeres Chadianas financiado por la embajada Francesa en N'Djamena. Salma forma parte de la escena artística y cultural de Chad, su país natal, cuya sociedad y costumbres han sido siempre su fuente de inspiración. Su trabajo se centra en la vida cotidiana, especialmente todo lo relacionado con la mujer y la educación infantil. Este interés por cuestiones sociales  la ha llevado a desarrollar la fotografía como su principal forma de expresión. Además coordina la asociación Positive, una organización Chadiana que promueve el arte y la autonomía de la mujer a través de la fotografía.
Dialogue 05
Joana Choumali: Born in 1974, is a visual artist and photographer based in Abidjan, Côte d'Ivoire. She studied graphic arts in Casablanca (Morocco) and worked as an art director in an advertising agency before embarking on her photography career. She works mainly on conceptual portraits, mixed media and documentary photography. Much of her work focuses on Africa, and what she, as an African, learns about the innumerable cultures around her.
In 2014, she won the POPCAP 14 Award and the Emerging Photographer LensCulture Award. In 2016, she received the Magnum Emergency Grant Foundation, and the Fourthwall Books Award in South Africa. In 2017, she exhibited her series "Translation" and "Adorn" at the Pavilion of the Ivory Coast during the 57th Venice International Biennale.
Dialogue 06
Elise Fite-Duval:  www.afrimagesonline.com
Dialogue 07
Macline Hein:  Vive y trabaja en Abidjan, Costa de Marfil. www.louisimoneguirandou.gallery
Dialogue 08
Heba Khalifa. Born in Cairo, Egypt, in 1977, Heba Khalifa is a multimedia artist, photojournalist and painter. After graduating from the Faculty of Fine Arts in Cairo in 2000 with a Diploma in decorative cinema and theater she also studied at the high institute of art critics. Not satisfied by artistic tools alone she started using photography as an essential part of artistic projects. Her work initially was experimentation's of photography and painting. Her interest in documenting and representing women and gender issues lead her to photojournalism. She works for a daily newspaper Elsharouk since 2008. In addition to her photo journalistic work Heba is dedicating time to longer term project that explore more conceptual issues about women. The aim of which to document and show what hides behind the struggle of women in Egypt. Heba is also a founder of "Shouf": A collective of 8 photojournalist who use photography as means of expressing ideas and principles of life.
Heba has also worked with children in difficult circumstances such as street children and children used for hard labor. She was an Instructor and organizer of "education through art" a program for school drop outs.
Dialogue 09
Adeola Olagunju  is a Nigerian Artist who lives and works in Lagos, Nigeria.
After obtaining a degree in Fine and Applied Arts (Graphic Design) in 2009, Adeola worked as a Graphic Artist for Advertising Agencies in Lagos.
Working Primarily with Photography, her artistic practice encompasses a range of medium; including Video, Painting, and Collage. She explores themes around her Environment, Self and Memory with documentary and conceptual approach. Adeola has been on residencies at Kuona Trust Centre for Visual Art in Nairobi, Kenya and the Lagos Photo Summer School exchange programme in Berlin, Germany. She has participated in Photography Master classes and exhibitions locally and internationally.
She was the recipient of the Lagos Photo Festival Award in 2012 and the Young Art Fund Amsterdam Award in 2013.
Dialogue 10
Jumoke Sanwo, (1977, Lagos Nigeria). Jumoke is a a lens-based artist working with the photographic medium. In conjunction with text, video art and virtual reality.
She navigates postcolonial identities through reflecting on perceptions of
division experienced through time and space, querying pre-existing notions of self and
identity. Her work engages afro-aesthetic concerns, with a focus on enlightenment, religion, technology and mobility, fostering new narratives on the decolonization discourse.
Her conceptual framework and process is largely informed by the Japanese word "dochakuka"which translates as "Global Localization" or "Glocal" with a local approach to storytelling where the individual cultures, histories, traditions are presented as independent frames, within a global picture.
Her works have been showcased in Amsterdam, London, New York, Brussels, Berlin, Dubai, Venice-Italy, Lagos, Sudan, South-Africa, Addis Ababa, Benin, Chad, Congo-Brazzaville and Ghana ,Malawi as part of solo, group shows and projects. Her "Faces Project" and Silence Des Femme was presented under the platform of Invisible Borders at the 2015 Venice Art Biennale "All The World's Future".
In the summer of 2015 her project Silence Des Femme was a finalist at the PRISMA Human Rights Award by the European Inter-University Centre for Human Rights
.In 2016 Jumoke founded the Revolving Art Incubator, an alternative art space which supports artists in Nigeria.
Dialogue 11
Michelle Loukidis  received her photographic training at TUT in Tshwane, South Africa. She worked as a commercial photographer for a while, but due to her keen interest in photographic development she gravitated towards teaching. She has throughout most of her career worked as a trainer and mentor, for young photographers at the Market Photo Workshop in Newtown, Johannesburg. She has travelled as far as Sudan and Cabo Verde to run photographic workshops. Working almost solely in analogue photography she has pursued her own career as a visual artist and has exhibited in solo and group exhibitions, most recently exhibiting in the Mesh Series at the Everard Read Gallery.  She prefers working in film as she feels a certain amount of serendipity should be left to the medium. She currently works and lives in Johannesburg, with her three dodgy children.
https://www.michelleloukidis.com
Dialogue 12
Rachèle B. Crasso (1970 Nouven Ousrou Dabou, Cote d´Ivoire).In 1988  she got a degree in Fine Arts in the National School (INSAASC) in Abidjan. Nowadays she´s based in France where she works as a photographer freelance and carries out the blog  http://photojournalistesuemoa-blog.tumblr.com
She defines herself as a documentary and ethnologic photographer who uses both digital and analogical image to develp her projects. Photography is an Art, a way of expression and communication. Thanks to photography she can show veracity of the facts in our society.
Dialogue 13
Kani Sissoko (1988 Bamako, Mali) She works as a professional photographer in her country; most of her work is focused in wedding ceremonies. She also carries out Photography workshops addressed to young photographers.
http://www.lesfemmessexposent.com/edition-2018/kani-sissoko-afflictions/
Dialogue 14
Aisha Augie-Kuta is a photographer, filmmaker and mixed media artist who lives and works in Northern Nigeria. Her work spans across photography, painting and documentary style films.  She uses juxtaposition in her work as her way of pushing the idea that there are always two sides of a story, coming from a background in photojournalism and mass communications. Aisha currently runs The Photo Cafe and is the founder of The Centre For Art and Creative Talent (CACT) in Abuja, Nigeria. She is the CEO of Meermaad Networks and also the Vice President of the Nigerian chapter of Women in Film and Television in Nigeria (Wifti). Aisha is a also a mother of three amazing boys.
www.aishaaugiekuta.net
Dialogue 15
Fatoumata Diabate is a Malian photographer, she studied photography at the Centre de Formation en Photographie de Bamako (CFP) from 2002-2004. When she finished her studies, she worked as a technical assistant in the B/W photographic laboratory until 2009.
She considers herself both documentary and portrait photographer, most of her work is focused on women and the young generations.
Nowadays she is working in her project called "Studio Photo de la Rue", it is a mobile photo studio which she sets up in any place where a festive event is taking place. A photo studio inspired by the 50-60 years photo style of Mali.
Fatoumata has worked for organizations like Bill&Melinda Foundation, Intermon Oxfam, and participated in collectives and individuals photo exhibitions in African and European countries
fatoumatadiabate.org
fatoumatadiabate.com
Diálogue 16.
Lebohang Kganye   (b. 1990, Katlehong. South Africa) is an artist living and working  in Johannesburg. Kganye received her introduction to photography at the Market Photo Workshop in 2009 and completed the Advanced
Photography Programme in 2011. She also completed her Fine Arts  studies at the University of Johannesburg in 2016 and forms a new  generation of contemporary South African photographers.
Although primarily a photographer, Kganye's photography often in corporates her interest in sculpture and performance. Over the past  six years she has participated in photography masterclasses and
group exhibitions locally and internationally. Kganye was the recipT of the Tierney Fellowship Award in 2012, Kganye was then selected as the Featured Artist for the 17th Business and Arts South Africa Awards in 2014. She was also awarded the Jury. Prize at  the Bamako Encounters Biennale of African Photography in 2015 and the recipient of the CAP Prize  2016 in Basel. Kganye recently received the coveted award for the Sasol New Signatures
Competition 2017, leading to a solo show in a year. Kganye's work forms part of several
private and public collections, most notably the Carnegie Museum of Art in Pennsylvania
and the Walther Collection in Ulm.
https://www.lebohangkganye.co.za
Dialogue 17.
Jenevieve Aken is a Nigerian photographer/ story-teller who focuses on social documentary photography, images and representation, and often adopts self-portraiture in her artistic practice. She explores personal experiences and contemporary social issues of identity, sexuality, gender and social roles. She has participated in the past three editions of LagosPhoto Festival (2012-2014-2016) and in the photography exchange program at the Neue Schule fur Fotographie in Berlin (2013). She has exhibited her works at the Ford Foundation in Nigeria (2014), Joburg Art Fair in South Africa (2014), Prisma Human Right Photo Contest in Venice (2015), Grid Cape Town Biennale in South Africa (2015), Rush Art gallery in New York (2016), Photovillenyc Festival in New York (2018), Daegu Photography Biennale in South Korea (2018).
She has undertaken an artist residency Program at the Villa Lena foundation in Tuscany, Italy (in 2017) and a residency Program at National Museum of Modern And Contemporary Art Seoul, South Korea (2018).
www.jenevieveaken.com
Dialogue 18. Ina Makosi (Senegal 1984) She is a photographer interested in the promotion of the culture of her country, in 2010 she was the founder of Africulturban, an association about HipHop and urban cultures, based in Pikine (Senegal). Her artistic project is focused on showing through photography issues related to women, environment, culture and sport in her country.
Ina has participated in artist residencies like Les Rencontres Des Arts de Saint Louis (2014) and the Biennale de Marrakesh (2016).
She also has participated in collective exhibitions during the Biennale de Dakar 2016, organized by Musée de la Femme Henriette Bathily, Maison Communale de Gorée and the Centre Maurice Gueye de Rufisque.
In 2017 she represented Senegal during the 8th Jeux de la Francofonie.
Her photos have been published in the book "Networking à Dakar", a project about the daily life in Dakar done together with the journalist  Margit Niederhuber.
https://www.facebook.com/inamakosi/
Instagram : @inamakosi
www.Inamakosi.tumblr.com
Dialogue 19.
Patricia Esteve (b. Barcelona 1972) studied Philosophy in the University of Barcelona and Photography in the Institut Estudis Fotogràfics de Catalunya. She focuses her work in current social issues. In 1999 she set up on her own as a freelancer photographer and worked with national press and institutions. She combined her work with the carry out of long-term projects and participative photo workshops addressed to marginalized people. Since 2011 has worked in Africa, first in Chad for UNICEF and later for the United Nations peacekeeping mission in Ivory Coast.  She also carries out educational photo projects for children and participative photo workshops in order to raise awareness and create a social change.