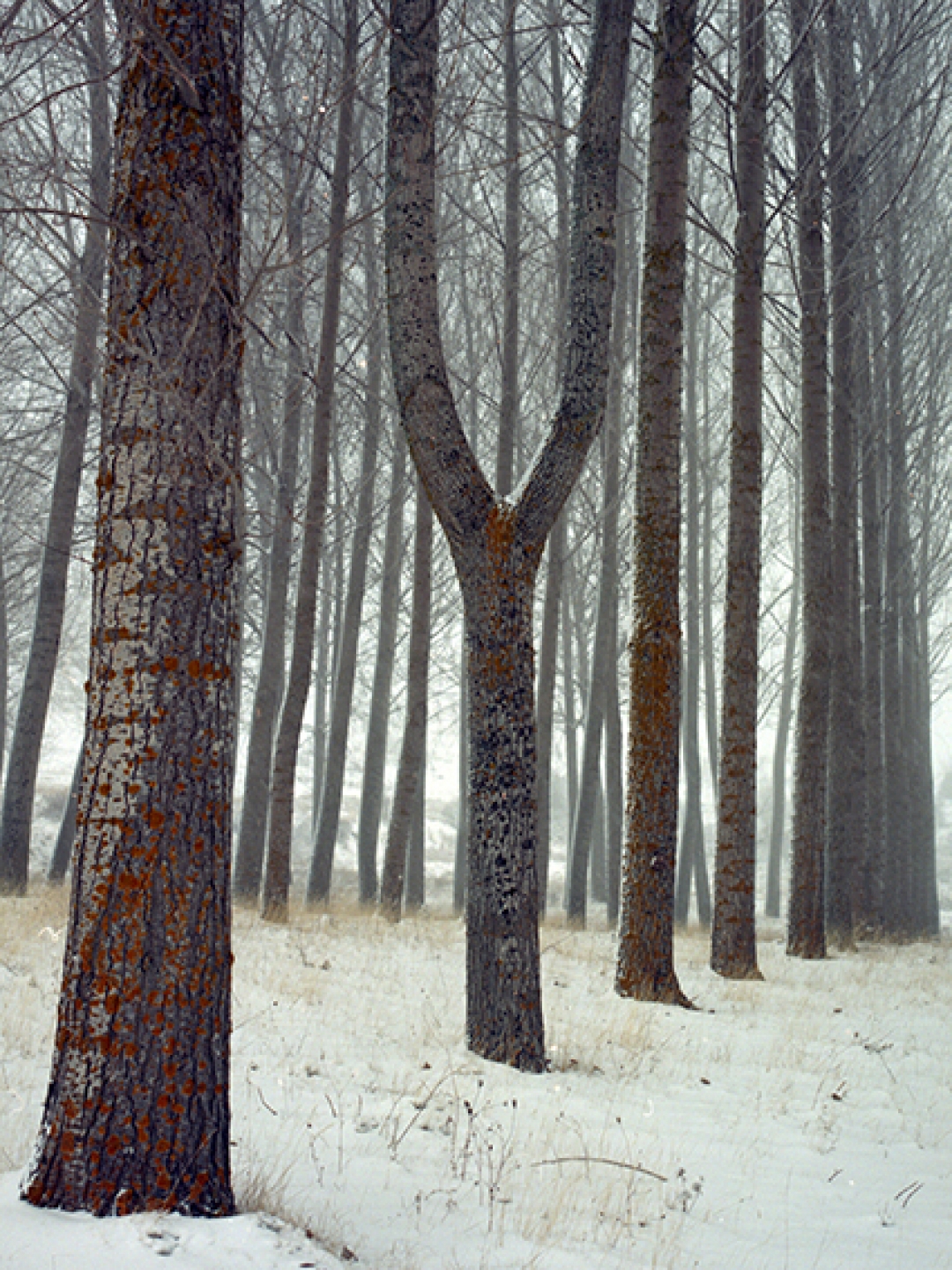 The Alto Tajo Valley, located in Spain, is one of the most unpopulated territories in Europe. There we find a region where nature and climate dominate in a wild way, imposing an ancestral vision of reality. This region is called "Spanish Siberia," a territory of extreme temperatures and intense mountainous terrain, populated for more than a thousand years by the Celts. In this valley the deer is a totemic animal, widely represented in popular imagery and very present in daily life. These beliefs were inherited from the Celtic people. The deer was one of the oldest and most important of their deities, called Cernunnos. This god was depicted in a multitude of rituals and on many decorative objects. Cernunnos was the master of nature and animals; he also represented fertility, the union of worshippers with their ancestors, and their link with the territory. The Celts in this territory left a conception of the world that has remained virtually intact to this day. At present, their descendants continue to inhabit this magical valley and worship animals, the forest and nature. A cosmogony that is extinguished along with them. They are the last Celtiberian people. They are the Children of the Deer, legitimate descendants of Cerunnos, the horned god venerated in this region as the "king of the forest."
José Luis Carrillo
I am José Luis Carrillo, a documentary photographer from Alicante (Spain). I manage Mistos Photography School and I am co-director of the Master of Contemporary Photography degree from Alicante University since 2012. I´ve graduated from University Expert in Contemporary Photography by Miguel Hernández University (Elche, Spain). I combine my professional side and teaching activity with the development of a personal work that has been exposed and awarded. I am interested in documentary and anthropological photography. My works offer a reflection on the importance that the environment and our past have in the construction of our way of being.
– Children of the Deer (2015-2019), a work on the most unpopulated territory of Europe and the relationship that its inhabitants have with nature. Selected finalist at Encontros Da Imgen (Braga, 2019) Project selected at Festival Ikonic (2018) Selected finalist at ArtPhoto BCN (2017). Selected finalist at Pa-ta-ta Festival (2017).
– Smoking Club (2017-2018). A work on cannabis clubs in Spain. Made with the support of Leica Cameras. Published in LFI Magazine, March 2019. Winning project of the scholarship of the Institute of Creative Industries of the Region of Murcia (2017). Exhibited at casa Pintada de Mula, Murcia (2018) and the Festival PhotoAlicante 2018.
– Beyond the cold (2016). A work on the city of Berlin. Finalist project in PhotoAlicante 2016 International Photography Festival
– VIHsions (2014-2015) Collaborative social photograph, made with people with VIH terminal, in collaboration with Caritas.
– With the eyes of the refugee (2013-2014) Documentary work on the reality of refugees and stateless persons in Spain. Collaborative social photography collaboration with Red Cross International
Mira Forum.R. de Miraflor 159 4300-030 Oporto Portugal
Image: José Luis Carrillo