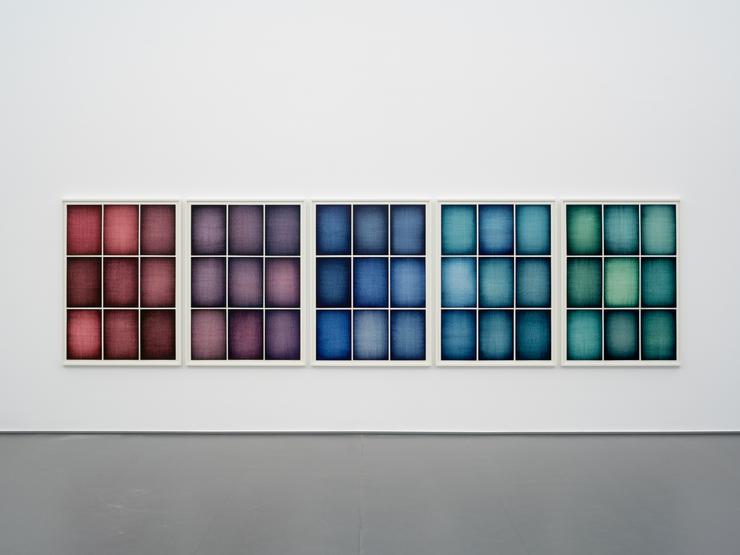 To some extent, art is always an expression of the artist's view of the world and their attempt to understand, portray or organise it. For the Collection Satellite #5, the Kunstmuseen Krefeld have invited the Krefeld-born artist Ignacio Uriarte to take a very personal look at our collection and present his findings in a corresponding exhibition. Structuring Chance is interlaced with numerous autobiographical references and pays tribute to those artists represented in the Krefeld collection who significantly influenced Uriarte's own artistic practice.
At the same time, all the works Uriarte has selected for the exhibition have a strong connection to his childhood in Krefeld. According to Uriarte, he associates the city with stringency and order – both with respect to his upbringing and his visual environment. It was here in Krefeld he discovered his interest in seriality – a feature inherent throughout his oeuvre.
The exhibition presents works from the collection which are embedded in the tradition of early concept art and minimalism. The artistic gesture of the selected works is of secondary importance; the primary aim is to represent the world in an objective, well-delineated manner. Classification systems, patterns, supposed emptiness and motifs of mirroring – these formal characteristics comprise the common thread in the selected works from the collection. Uriarte positions these pieces in a dialogue with two new works of his own and invites the visitors to discover the numerous references connecting the artworks.
In the series, the collection of the Kunstmuseen Krefeld serves as the starting point for new artistic focuses.