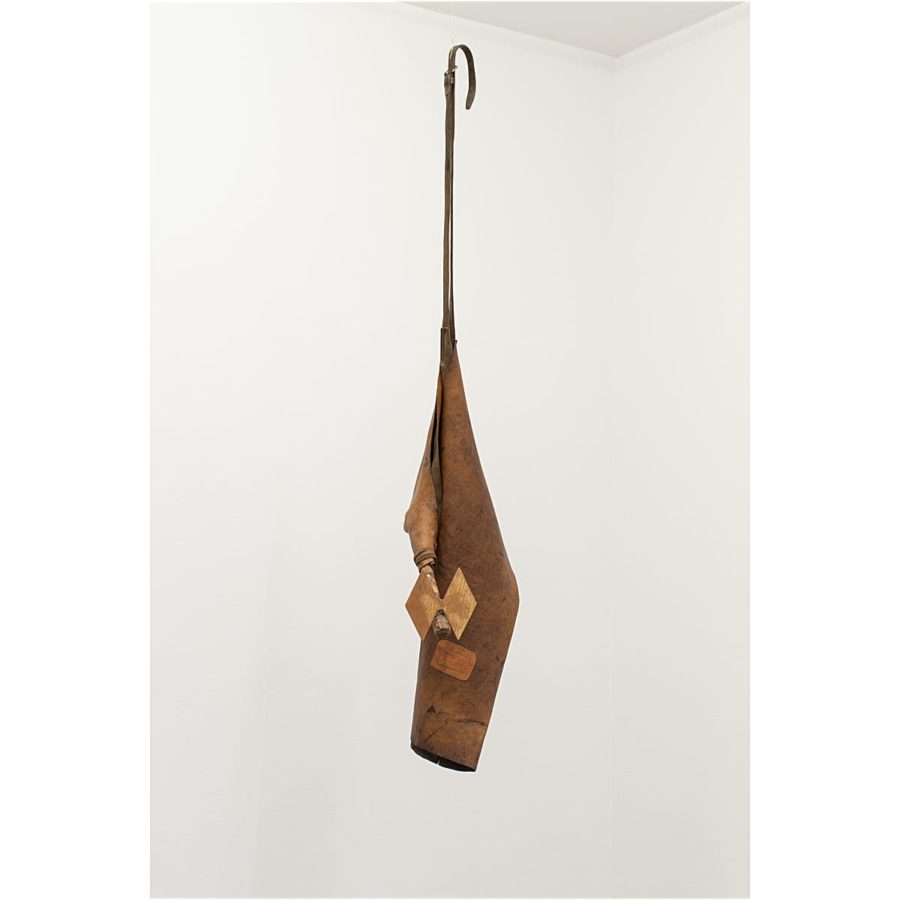 Jacobo Castellano's (*1976 Jaén. Spain) art evolves from the materials and places that become part of his own personal story. The sculptures and installations he creates, often constructed from old and patinated objects, create a special atmosphere, that oscillates around the melancholia and lightness of being.
Jacobo's recent work is based on two premises: an outstanding treatment of wood and an ability to select found objects that may convey narratives with enormous precision. While it echoes a wide array of contemporary sculptural practices, it remains loyal to a unique sense of intuition, that which vehicles his eccentric way of intermingling narratives and materials.
Jacobo Castellano's most important source of inspiration for art is his own story. He uses this as an example by means of materials and memories and produces sculptures and installations full of autobiographical and art historical references. The way the sculptures are reconstructed from the remains of old objects give it a special atmosphere. Time, ephemerality, memories – for Jacobo Castellano each object tells a story: his works demonstrate something melancholic and at the same time a kind of lightness of being, as an air of nostalgia from bygone days seems to surround his pieces that reach from sculptures and collages, to installations photographs. Memories from the past, woven into everyday objects, furniture and toys, have always played a key role in his creations, emphasizing his Andalusian roots, where tradition and religion still cast a shadow over everyday life.
quepintamosenelmundo: art, contemporary art, art online, spanish art, visual arts, sculpture
Mai 36 Galerie Raemistrasse 37. 8001 Zurich
Image: Jacobo Castellano, ¡ otros dos !, 2009. Mai 36 Galerie