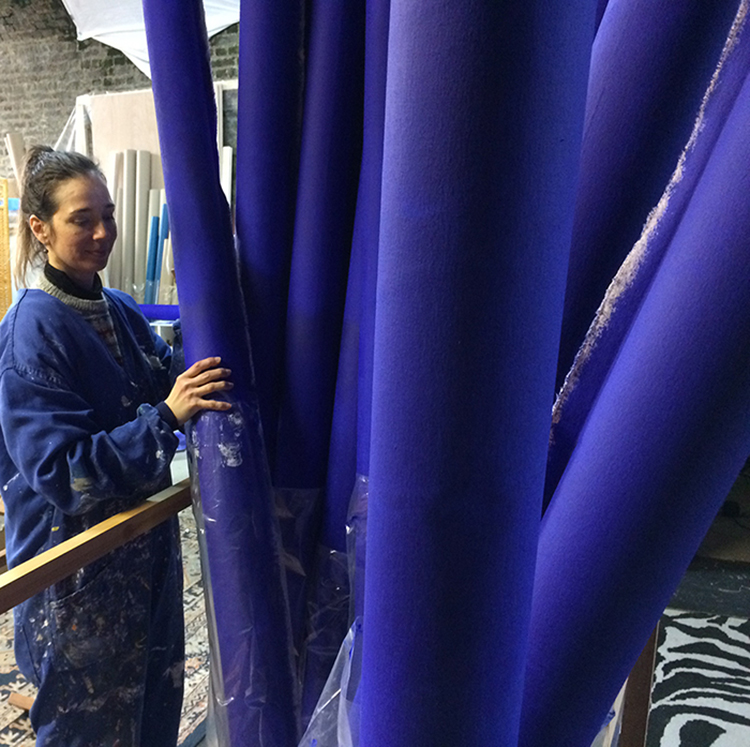 "I'm very pleased to be part of SCULPT, a major new art event taking place in seven churches centred on Masham, near Ripon in North Yorkshire. We, seven international artists have been creating unique site-specific sculptures for especially chosen churches in the Yorkshire Dales. 
Art in the Churches is a new initiative to re-engage with churches through the introduction of cultural events. It is supported by the Archbishop of York, John Sentamu, who is taking the position of patron. As well as offering opportunities for education and community involvement, there is also a treasure hunt to engage children at each venue. Sculpt is dramatic art, not passive, and this is the first event of its kind in the UK. It takes place at the same time as Yorkshire Sculpture International, making Yorkshire the top destination for sculpture in the UK in 2019.  
Participant artists: Alexandra Carr (St John's Church, Mickley), Ana Rosa Hopkins (St Paul's Church, Healey), Jonathan Gabb (St Mary's Chapel, Snape Castle, Snape), Harriet Hill (St Michael's Church, Well), Eduardo Niebla (St Nicholas' Church, West Tanfield), Sarah Williams (St Mary's Church, North Stainley) and I will install my piece 'Neons from heaven'  in the hub of this art event: Masham Church.
My piece 'Neons from heaven' is a large scale installation made from 100 ultramarine blue painted tubes hung from the ceiling of Masham Church. Silvia Lerin
"Art in Churches"  Masham, Ripon. North Yorkshire
ImagenSilvia Lerin "Neons from heaven"