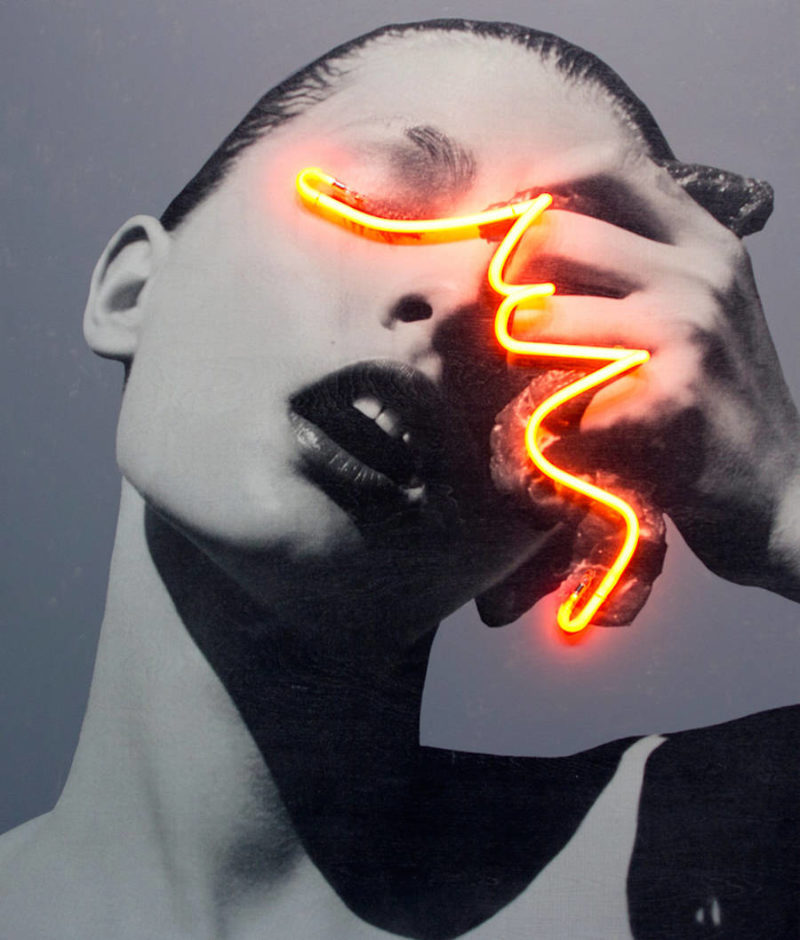 Infinite Light is the first solo exhibition to be held in Japan by Spanish artist, Javier Martin. Martin works in a variety of artistic mediums and since 2007, has continued to engage with the theme of 'blindness', exploring the oftentimes elusive and vague ideas associated with beauty and value, and their recognition in contemporary society, through his own unique mode of expression. We invite you to take this opportunity to view this exhibition, featuring works from the Blindness series that have been created especially for the occasion, as well as an interactive installation.
Martin's works aim to question the truthfulness and accuracy of messages communicated by objects, services and commercial imagery commonly found in our everyday life. There
is a tendency to prioritize visibility, outward appearances over content, in contemporary culture: images uploaded on social media that represent success and power are immediately applauded and reactions multiply, without the truth of their content being called into question. These images, whether on social media or in advertising, act as symbolic capital and carry messages that exert an influence on our consciousness. It is precisely this process of influence that lies at the root of Martin's engagement with the theme of 'blindness'.
For the current exhibition, Martin has elevated his Blindness series to a new dimension. For us, the concept of 'the infinite' is connected to ideas of everlasting youth and beauty. The cutouts of commercial imagery, brand logos, mirrors and neon lights which have been intentionally appropriated in the Blindness series are emblematic of the desires and aspirations of contemporary society. Martin has likened the bright light that emanates from these objects and the light of our pure desires to two circles which together form an infinite loop, capturing with acute insight, the ways in which through following this loop, we come to lose ourselves in the stereotypes and the circles begin to merge. His works thus invite the viewer into a state of even more profound 'blindness'.
Javier Martin Born in 1985 in Marbella, Spain, Javier Martin began painting in oils from an early age and held his first exhibition at the age of eight. A selftaught artist, the perceptiveness that lies at the foundation of his current creative output, enabling him to identify symbolic relationships amongst the various paraphernalia of daily life, has been honed through his travels in Europe, as well as South Korea, Hong Kong and the United States. In April 2019, Martin held his first solo museum exhibition, Blindness , at the Seoul Museum. Recent exhibitions include Plan B , David Zwirner Gallery (New York, 2019); Convergence , Galerie Art District (Paris, 2018); and LIES & LIGHT , Museum of Contemporary Art Jacksonville (Jacksonville, 2017).
quepintamosenelmundo: art, contemporary art, art online, spanish art