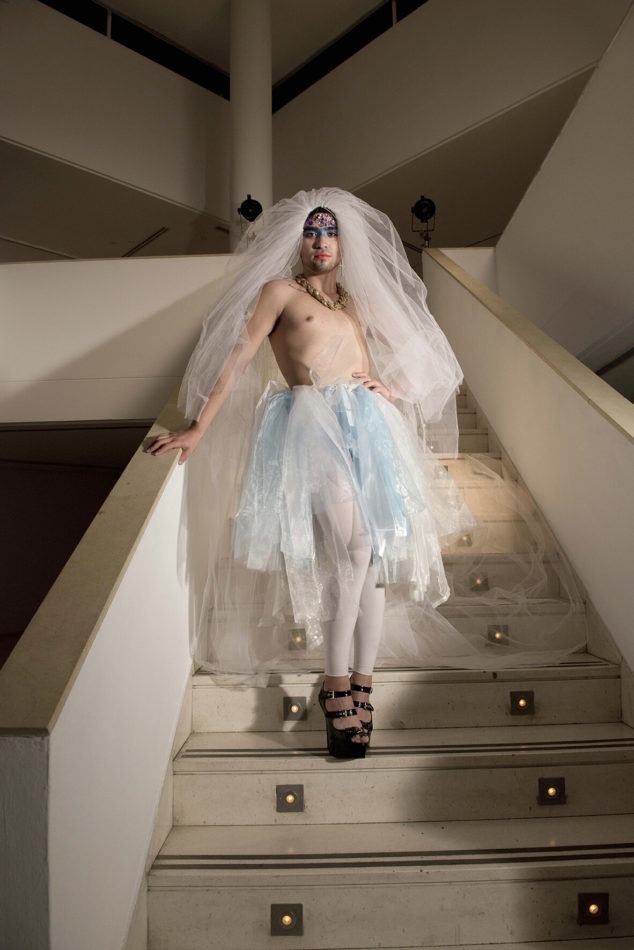 Pictures are representations. In other words; Pictures represent something and show this something in a certain way. This basic realization can be an important point when looking at works by the Spanish artist duo Cabello/Carceller.
Helena Cabello and Ana Carceller have been working together for three decades to exploring how particular body ideals and particular notions dominate our visual culture, how these notions create special kinds of representation, and how to offer alternatives to these notions.
The two bunkers in Regelbau 411 each present a video work that has been transformed into two site-specific video and text installations. The artists visited the art centre on Thyholm this summer and have since developed this special exhibition design.
In the big bunker you can experience the work "Lost in Transition_A Performative Poem", which emphasizes the special character of the exhibition space as a place open to change. A place of transition. A fluid place. The artist duo invited people who are trans, drag, gender fluid, gender queer, queer, agender etc. to descend the white staircase in gallery 6 of the Valencia Museum of Modern Art. In the last room of the bunker you can experience the woman Saray, who according to the artists is a woman for whom queer theory and today's social change have come too late. Saray's face coincides with the descent and arrival of today's social advocates into a common performative poem.
In the second bunker you can experience the work "Dancing Gender Trouble". "Gender Trouble" is the name of Judith Butler's seminal book, which in 1990 presented the so-called gender performativity theory, which put roughly speaking states that gender is to a large extent only a notion that we affirm through our behavior. In "Dancing Gender Trouble", the artists have invited various people to dance and perform the content of Judith Butler's book, in order to connect the 60's and 70's feminist artistic activism with Butler's theory of performativity.
quepintamosenelmundo: art, contemporary art, art online, spanish art, video, performace
Regelbau 411. Kunsthal for international samtidskunst. Hovedvejen 1 Oddesund 7790 Thyholm Denmark
Image: Cabello/ Carceller.