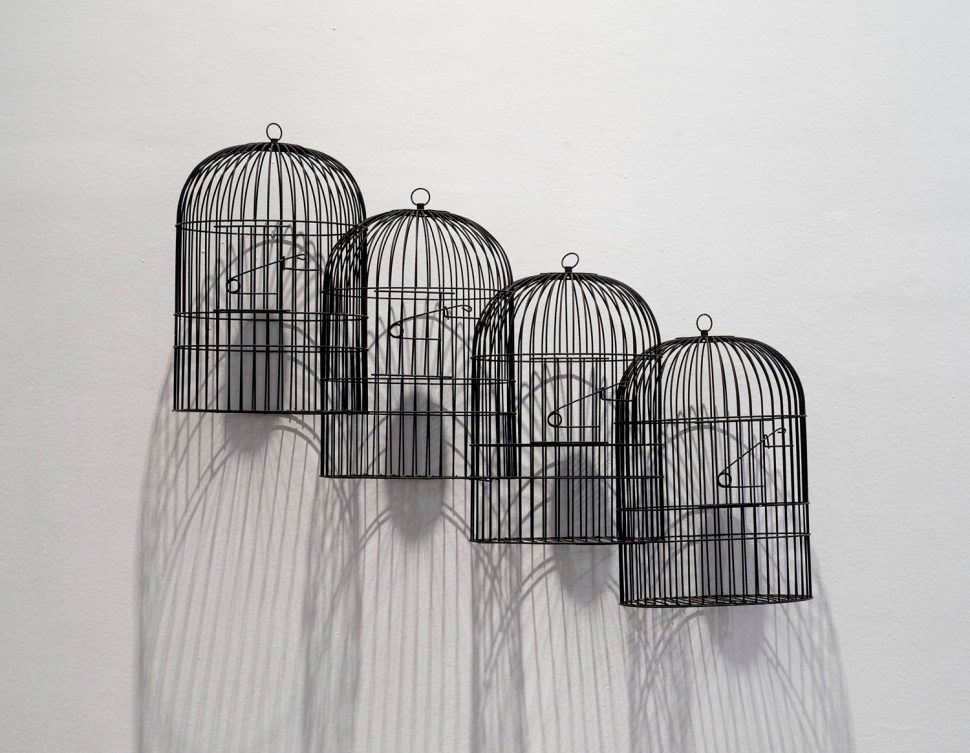 On the occasion of the twenty-five years of the artistic residence of Pepe Espaliú in the Royal Academy of Spain, promotion 1992-1993, and of his death a few months later, the curators Xosé Prieto Souto (University Carlos III of Madrid and resident RAER 2016-2017 ) and Rosalía Banet (researcher and resident RAER 2016-2017) seek to make known this crucial moment of the artist's life.
The exhibition will take place from April 16 to June 2, 2019 at the Royal Academy of Spain in Rome, place that the artist chose to reside during this final period of his life, already seriously ill, and where he was received decidedly despite the profound ignorance that prevailed over AIDS and homosexuality in Spain at that time. (AC/E press-release)
Real Academia de España en Roma. Piazza di S. Pietro in Montorio, 3, 00153 Roma, Italia.
Image: Pepe Espaliú. Sin título (Tres jaulas) 1993