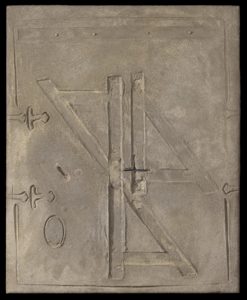 The Mayoral Gallery is pleased to present the second exhibition at its parisian space: "Tàpies, Aujourd'hui". The exhibition will include a selection of eight paintings by Antoni Tàpies –carefully chosen by curator Arnau Puig for his plastic and expressive force– that date from a crucial period in his career; allowing us to appreciate the evolution of his informal art that continues to raise questions and challenge today's viewer.
quepintamosenelmundo: art, contemporary art, art online, spanish art, visual arts, painting
Galería Mayoral. 36 Avenue Matignon. 75008 París
Image: Emprentes d´escaires. Tápies 1980. Galería Mayoral.