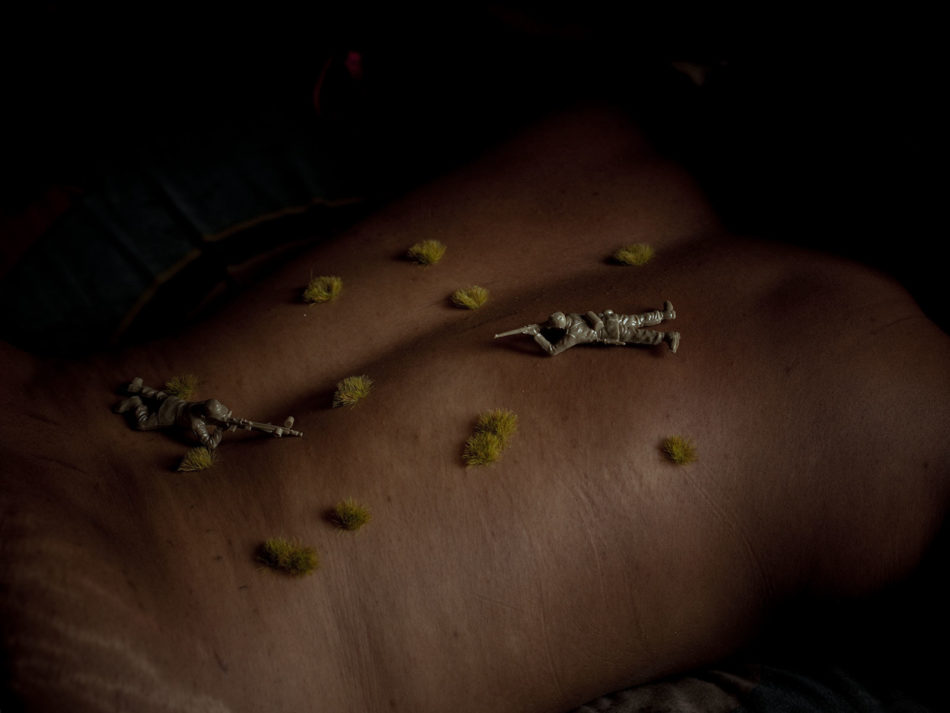 This year's Nobel Peace Prize Exhibition is about Dr Denis Mukwege and Nadia Murad. It is about how sexual violence has been, and still is, used as a weapon of war worldwide.
–The violence itself is in many cases so overwhelming that it's hard to convey sufficiently through the documentary genre, explains Cristina de Middel, the photographer behind this year's Nobel Peace Prize Exhibition. Instead, she portrays the topic of sexual violence in conflict and war in a series of staged photographs taken in Nigeria in 2018 using local volunteers.
Cristina de Middel has spent time with both Nobel Peace Prize laureates; Dr Denis Mukwege, the Congolese surgeon who has helped reconstruct the shattered bodies of thousands of victims of sexual violence, and Nadia Murad, a member of Iraq's Yazidi minority and a survivor of sexual violence and slavery. Held captive by ISIS, she managed to escape after three months of enslavement. Mukwege was photographed in the hospital he runs in DR Congo, along with some of the thousands of women he has treated. Nadia was photographed in Paris, France, between meetings with government officials and world leaders.  Since her escape from Iraq, she has devoted her life to telling her story in the hope helping those still in captivity.
"The terrorists didn't think that Yazidi girls would manage to get away from them, or that we would have the courage to tell the world every single detail of what they did to us. We defy them by not letting their crimes go unnoticed. Every time I tell my story, I feel I'm taking a little bit of power away from the terrorists." Nadia Murad
Visitors to this year's Nobel Peace Prize Exhibition will be encouraged to become involved in the struggle to end the use of sexual violence in war. Visitors can sign an appeal urging Norway's Higher Prosecuting Authorities to bring the perpetrators of such war crimes to justice. Every month, the appeals will be forwarded to the Director of Public Prosecutions.
"We do not need any more proof. We need action. Urgent action to stop these crimes against humanity and to bring them to justice. Congolese women need protection, as do all women on the planet."Dr Denis Mukwege. (Nobel Peace Center press-release)