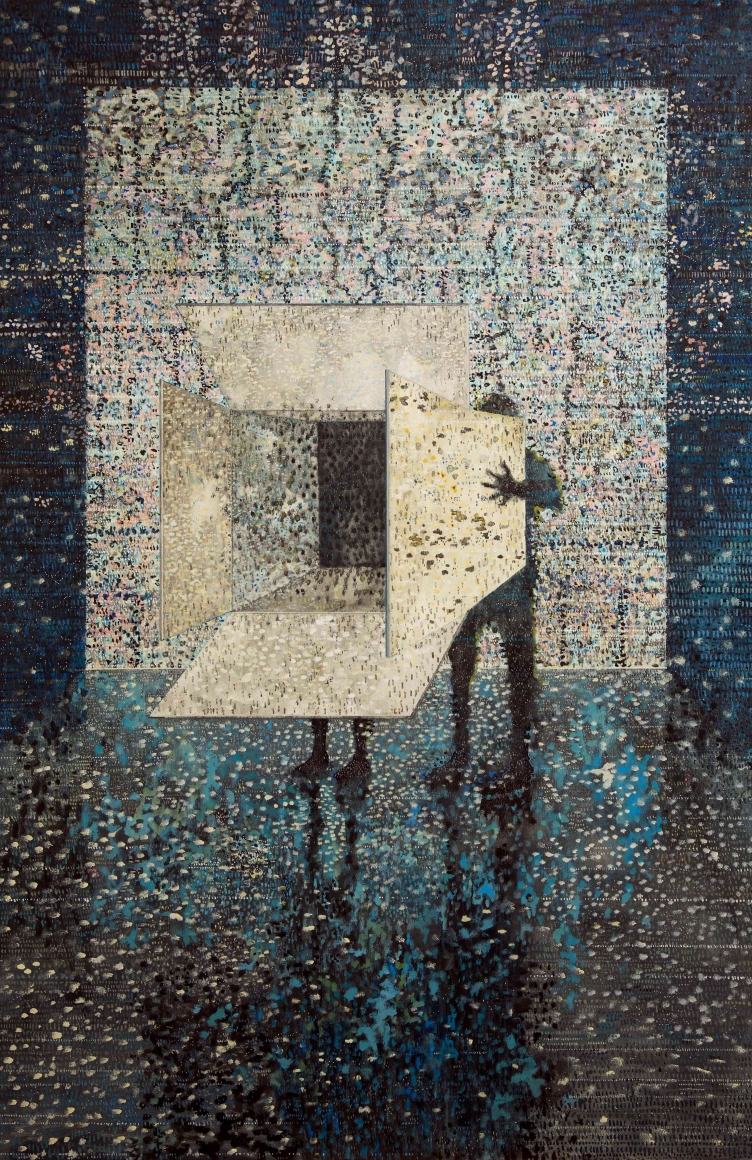 Sex, death, romance, magic, terror, wonder, alienation, and freedom: the night invites a myriad of often contradictory associations. For centuries, painters have been drawn to the mysteries and marvels of the night and its perceptual and poetic possibilities. From Rembrandt and his Night Watch to Georges de la Tour's candle-lit scenes of the seventeenth century, James McNeill Whistler's woozy Nocturnes, Vincent van Gogh's dizzying Starry Night, and Edward Hopper's lonely Nighthawks, artists have sought to capture the mood of the night. Of course, an exhibition about the night is also about the light that illuminates the darkness, from the moon and the stars, to candles, cigarettes, and the glow of cell phones. Many of the artists in The Lure of the Dark look back to predecessors, such as the Impressionists and Monet and Pisarro, to study the night en plein air, completing a painting in a single sitting or night. Featuring paintings — including new commissions — by a diverse group of over a dozen contemporary artists, including Patrick Bermingham, William Binnie, Cynthia Daignault, TM Davy, Jeronimo Elespe, Cy Gavin, Shara Hughes, Josephine Halvorson, Sam McKinniss, Wilhelm Neusser, Dana Powell, Kenny Rivero, and Alexandria Smith, The Lure of the Dark illustrates the ways in which the hours of darkness continue to provoke the contemporary imagination, providing apt metaphors for the diversity of human experience and the intersections of human experience along with the anxious tenor of the day.
Jeronimo Elespe paints dreamlike scenes based on autobiographical details, lingering between myth and the mundane. The artist's pointillist-like application of paint often evokes the illusion of night, creating atmospheric images that suggest the dark. In Hesperides (2017) the maidens of the evening from Greek mythology emerge like ghosts from a crepuscular mist wearing head scarves and carrying goblets.
Jerónimo Elespe was born 1975 in Madrid, where he lives and works currently.  He was educated at Yale, CT and The School of Visual Arts (SVA) NY.  Recent solo shows include Maisterravalbuena, Madrid (2018); LABOR, Mexico City (2015); 11R, NY (2015); Ivorypress, Madrid (2014); and El Centro de Arte Contemporáneo de Málaga (CAC Malaga), Spain (2012).  Elespe's work is included in the collections of Carnegie Museum of Art, Pittsburgh and the Museo Nacional Centro de Arte Reina Sofia, Madrid. Monographic publications on the artist include The Antipodal Room, published by Ivorypress (2014), which includes an interview with the artist and Hans-Ulrich Obrist; and Tacitos y sordos, published by CAC Malaga (2012), with text by the curator Dan Byers.