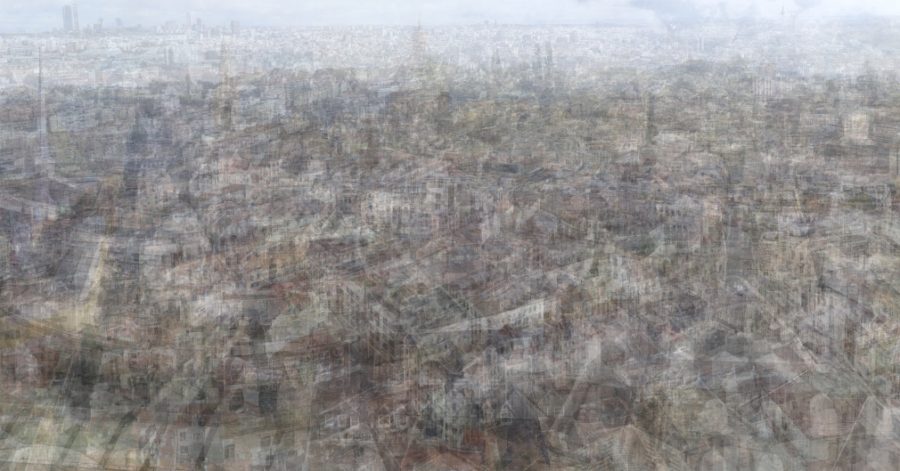 Brexit.  Global Warming. Immigration. Identity.  Fake News …These are among the controversial issues today that exemplify the idea of being betwixt and between  –  for many, liberating concepts; for others,  deeply troubling, perhaps life threatening concepts.
Our next exhibition, BETWIXT AND BETWEEN, featuring over 40 photographs by forty artists among them  the spanish visual arts artista Miguel Ángel García participating with the work EUROPE I (In-dependencies series) with a fusion image of the capitals from 28 countries of the European Union, before BREXIT.
The exhibition reflects on how comfortable photography has been with the notion of capturing a moment when results are not certain, intentions not clearly established, and reality subverted.
Featuring: Diane Arbus, Fatemeh Baigmoradi,Peter Bialobrzeski,Gary Brotmeyer,Will Brown,Larry Burrows, Harry Callahan, Luca Campigotto, Henri Cartier-Bresson, Stephane Couturier, Petah Coyne, Alfred Eisenstaedt, Miguel Angel Garcia, David Graham, Fred Herzog, Yoko Ikeda, Helen Levitt, Julie Mack Mark Mann, Wanki Min, Yasumasa Morimura, Ray Metzker, Laurence Miller, Dodo Jin Ming, Vic Muniz, Eadweard Muybridge, Doug Prince, Simone Rosenbauer, Aaron Siskind, Neal Slavin, Kazuo Sumida, Hilary Swift, Val Telberg, Rodrigo Valenzuela, Bruce Wrighton.
quepintamosenelmundo: art, contemporary art, art online, spanish art