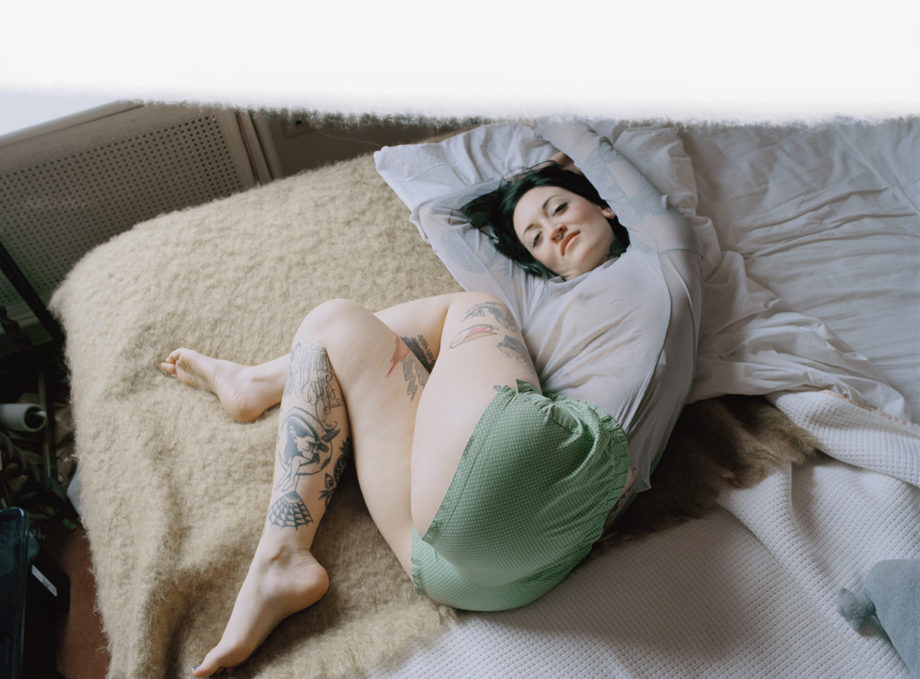 Helena Goñi (Bilbao, 1990) With a BA in Fine Arts from the University of the Basque Country, she moved to London to continue her studies, completing a Master's in Photography at Central Saint Martins. After graduating in June 2015, her first individual exhibition was shown at the Cosmos gallery (Bilbao) in October of the same year, marking the début of her project Tourniquet. Between October 2015 and June 2016, she worked on her project Behind Blue Eyes, made possible by a Visual Arts grant from the Provincial Council of Biscay. This second project was published as a photo-book, after she won the first edition of Género y Figura.
She has won numerous awards, among them: Ertibil 2016 and 2018, Barakaldo Foto Festival and GetxoArte 2016. Her work has been collectively exhibited in several different countries, such as Germany, Malta, the UK, Switzerland and Spain. January to March 2017 saw her second individual exhibition, when she presented Tell Me How Close We Are to a Riot at Bilbao's Sala Rekalde, as part of the Barriek programme. Her work can be found in private and public collections, at the Basque Museum-Centre of Contemporary Art (Artium) or the Bilbao Contemporary Photography Centre, for example.
Although her creations are predominantly photographic, they are deeply influenced by music, which is integrated into her work itself, alongside other devices such as video, screen printing, etc. She draws on her surroundings, paying particular attention to her experience through expectations, failure, utopia or encounters with the Other.
quepintamosenelmundo: art, contemporary art, art online, spanish art