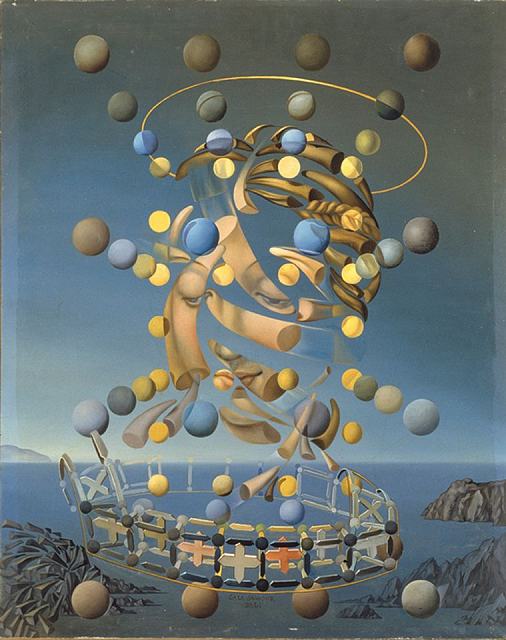 The Manege Central Exhibition Hall will host the exhibition Salvador Dalí. Magic Art, organized by the Link of Times Foundation and the Fabergé Museum in partnership with the Gala-Salvador Dalí Foundation (Figueres) and the Museo Nacional Centro de Arte Reina Sofía (Madrid).
The exhibition will feature over 180 works by Dalí: paintings, drawings and engravings, which allows visitors to follow Salvador Dalí's long creative journey, studying every stage of his development as a painter.
These are represented in the exhibition by the paintings The Invisible Man (1929-32), The Sense of Speed (1931), Millet's Architectonic "Angelus" (1933), Enigmatic Elements in a Landscape (1934), Soft Self Portrait with Grilled Bacon (1941), Uranium and Atomica Melancholica Idyll (1945), Dematerialization under the Nose of Nero (1947), Maximum Speed of Raphael's Madonna (1954) and other masterpieces, all of which contributed to Dalí's global fame and reveal his inimitable style.
Never before in Russia has there been an exhibition of Salvador Dalí so large scale and comprehensive exhibition of Salvador Dalí in Russia
quepintamosenelmundo: art, contemporary art, art online, spanish art, painting,
Manege Central Exhibition Hall, Moscow, Manege Square, 1
Image: alí's Maximum Speed of Raphael's Madonna (1954) Museo Nacional Centro de Arte Reina Sofía