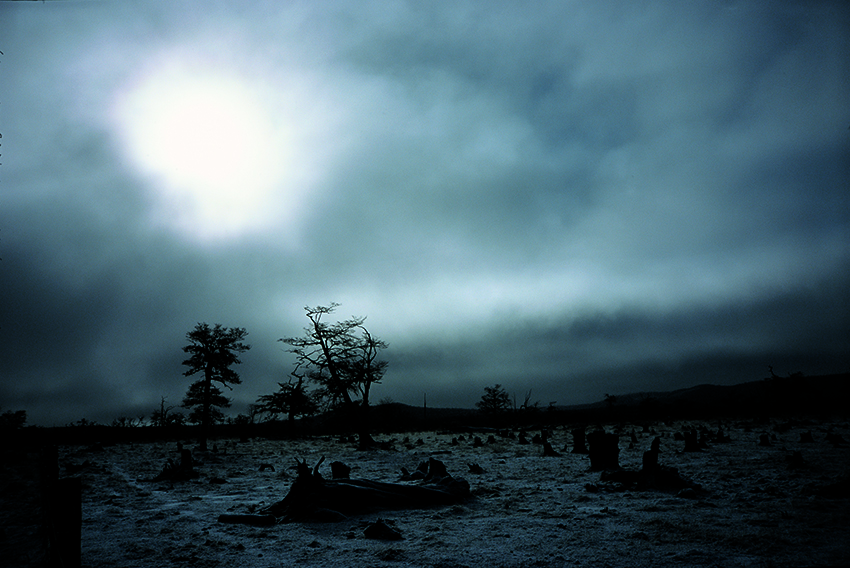 A possible future of an eternal cemetery.  Developed as a research for a future film about  a cemetery of elephants.
The research is based on classic adventure films, Lost World literature adaptations and exotic adventure films from the 30´s, 40´s, 50´s, 60´s, the golden period of adventure in cinema.
This archive works are experimental notes of some of the techniques and visions that will inhabit the film, they represent a new approach to sound and image. An overwhelming experiment with the audiovisual matter.
Carlos Casas (b. 1974, Barcelona, Spain) is a filmmaker and artist whose practice encompasses film, sound and the visual arts. His films have been screened and awarded in festivals around the world, like the Venice Film Festival, International Film Festival Rotterdam, Buenos Aires International Film Festival, Mexico International Film Festival, FID Marseille, etc… his work has been exhibited and performed in international art institutions and galleries, such as Tate Modern, London, Fondation Cartier, Palais de Tokyo, Centre Pompidou, Paris, Hangar Bicocca, Milan, CCCB Barcelona, GAM Torino, Bozar Bruxelles, among others.
quepintamosenelmundo, art, visual arts, spanish art, art online, contemporary art,photography, films
Patricia Conde Galería Gral. Juan Cano 68 San Miguel Chapultepec I Secc. Ciudad de México, 11850
Image: Carlos Casas