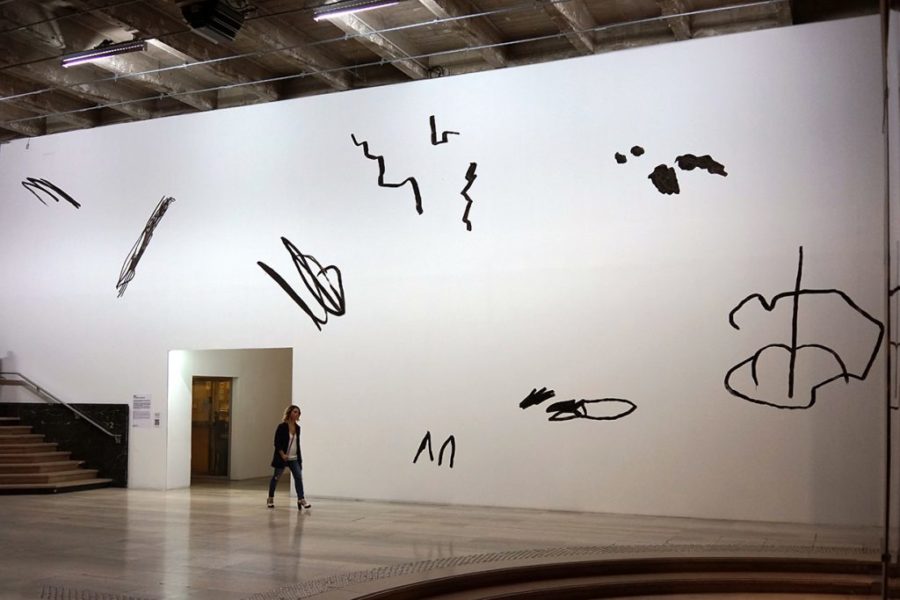 The Biennale de Lyon is an international contemporary art event taking place every two years in Lyon and its Metropolis, France. It is built around the international exhibition, an inescapable artistic event that gathers about 60 worldwide artists to show their creations at the Contemporary Art Museum of Lyon, the Fagor factories, and in other locations depending on the editions. It also welcomes Veduta, a laboratory for experiments between artists and amateurs in about 12 cities around Lyon.
For this edition, in agreement with Isabelle Bertolotti, Artistic Director of the Biennale de Lyon, the curating of the international exhibition has been given to the curators of Palais de Tokyo. Together they have envisioned this biennial as a vast ecosystem where artworks and artists cultivate the art of permaculture, at the intersection of landscapes be they biological, economic and cosmogonic.
ESCIF, born in 1980 in Valencia (Spain) is a Spanish street artist that has produced many frescoes around the world. Sometimes, these are simple illustrations that invite you to look at them and consider them: a judiciously placed watermelon, a falling rock, a sculptural bust. Sometimes, through discreet color palettes and illustrative figures, Escif warns against the hardships of the "modern life", from police violence to gentrification and consumerism. He is known for his political images that defend the autonomy and power of ordinary people, and for his commitment to respond positively to the orders that are important for him.
"A painted wall is an erased wall, it is a crack in the system, it is a message of hope that reveals the possibility of working towards a better world: open the borders." ESCIF
Accompanied by the cultural mediator of Veduta and all its partners in Vaulx-en-Velin, Escif will be immersed in the neighborhood of Mas du Taureau for several weeks to meet the inhabitants, to discuss with them about their daily environment and its transformations currently in-process, their expectations, their ideas, their anecdotes…. The practice of graffiti being particularly common to the young people of the district, the artist will be make it a priority to present his own work to them, to share methods, practices, and savoir-faire. (AC/E press-release)
quepintamosenelmundo: art, contemporary art, art online, spanish art
Fagor Factory. Place Guichard, Lyon 3e
https://www.biennaledelyon.com
Image: Escif, La Ficción no es delito (Secret Wall), Palais de Tokyo, Paris, 2018. © Escif