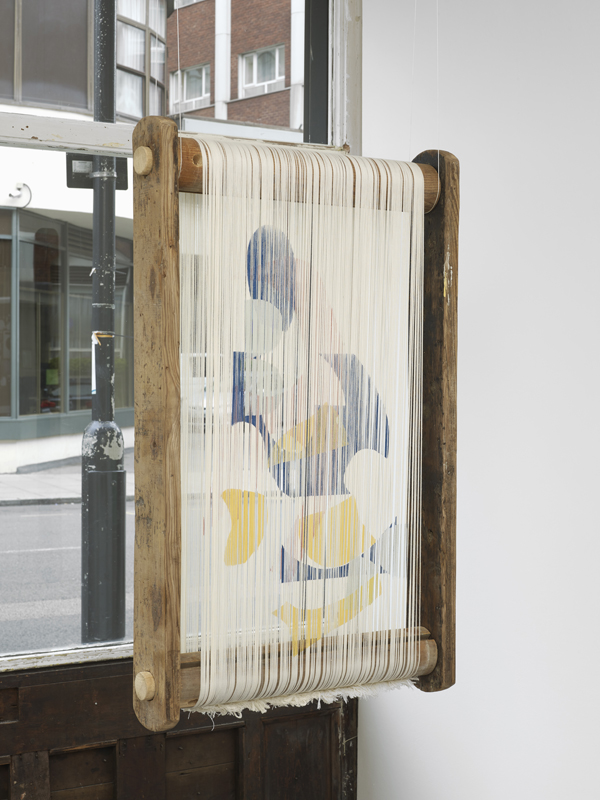 Engaging with non-hierarchical systems and non-academic methods of (un)learning, Leonor Serrano Rivas begins with historical fonts that relate to the theory of theatre, allowing herself to be seduced by interpretation and free association. Thoughts concatenate one from the other opposing framing and categorisation as subtle acts of resistance, be it towards mere perception or towards the paradigms of society's constrictive norms.
The nonsensical or 'dream' logic is crucial to interpret Serrano Rivas' work: rationality must give way to an intuitive understanding towards a body of work which is made over the course of time.
Within layered sensorial experiences, the viewer must forget ones narrative impulse, unlearn the desire for resolution and delve into the realm of Serrano Rivas' installations. It can perhaps even find its own logic to observe that the artist, with this new body of work (reaching it's crescendo later this year at the Matadero, Madrid), has been interested in early animation devices, especially in the pre-cinematographic techniques such as shadow theatre and dioramas. She seeks to present situations where the desired effects are created whilst also revealing the "magic tricks" that take place behind the curtain. Such interest is far from being mere nostalgia for pre high-tech aesthetics, but rather functions as construct for a certain awareness of the subjectivity of perception.
Serrano Rivas provides a perspective within the perspective – an enchanting disenchantment where reflective and soft surfaces interact with the viewer moving through the space, activating the sculptural works and the unconscious of sensory perception.
The materials employed present a fascination with their inherent qualities and the ability to tease out suggestive evocations. Glass is blown to life, later becoming a breathing body itself; timber and thread recall archaic mechanic animations whilst the curvilinear aluminium surfaces facilitate a correlation between all elements on display; hinting to Gregorio Martinez Sierra's theatre direction in the Eslava Theatre in Madrid (1917 – 1925) and Frederick Kiesler's 'Endless Theatre' (1924). Layers of forms and shapes alter illusion and reality, just as they happen on the stage. Curated by Caterina Avataneo
"[…] above the eye level proceeds
the person who hopes that divine elements,
chance and destiny, resolve that which psychology
and instruments are unable to perceive."
Gonçalo M. Tavares, Voyage to India
quepintamosenelmundo: art, contemporary art, art online, spanish art
Arcade gallery. 87 Lever Street. London EC1V 3RA
www.leonorserranorivas.com
Image: Leonor Serrano Rivas. ARCADE