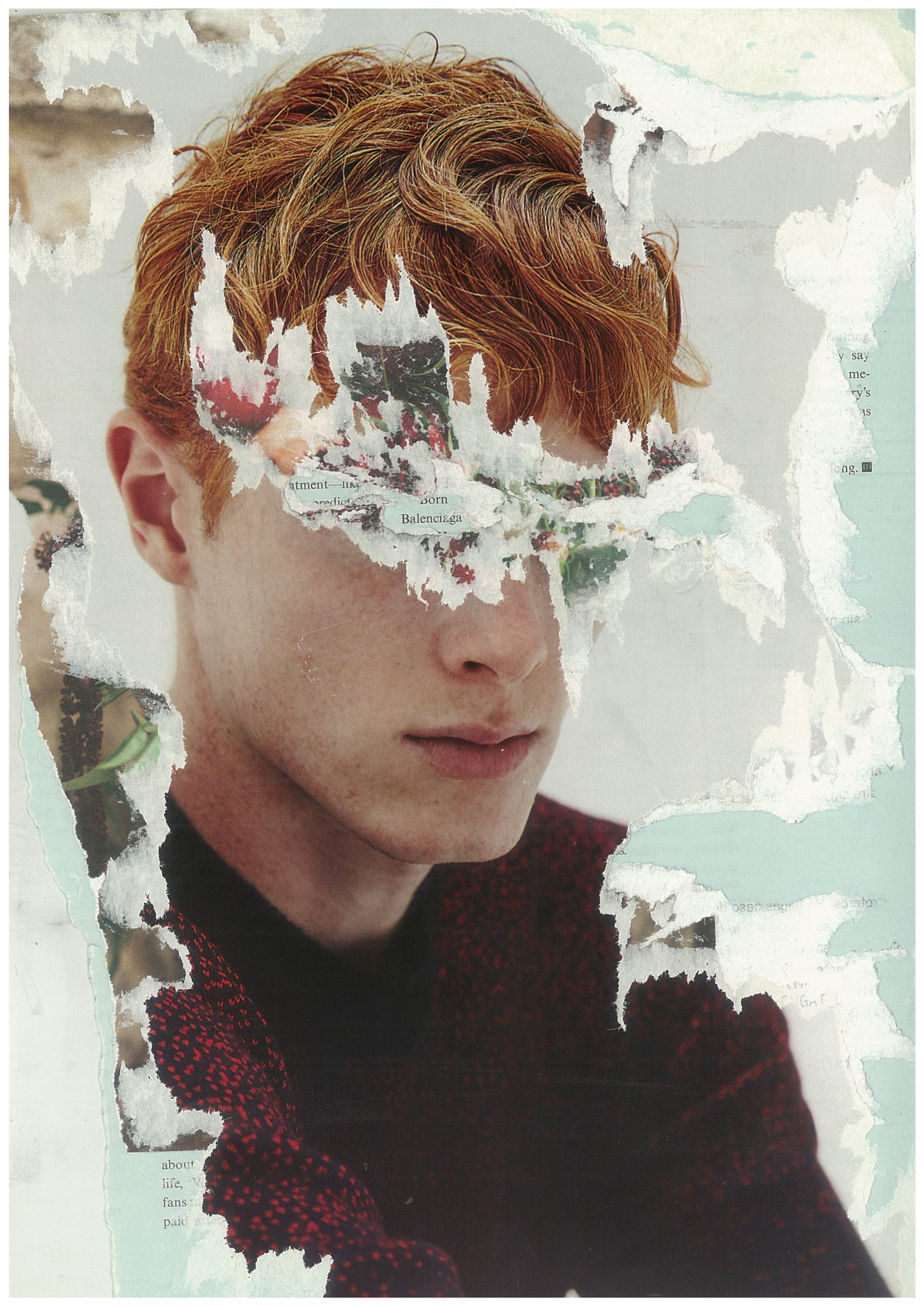 The artists Fernando Gonzalez, Lucia Berra , Maria Elisa Quiaro y Evangelina Esparza  they all work the analogue collage technique.  Fashion and cinema magazines, books, encyclopaedias from the last century, old photographs or museum leaflets are the materials they use to give a new meaning to images that were not destined to be together.
Different techniques are represented on this exhibition: geometric collage, vintage collage, minimalist collage (only one or two images are used to create a new one and give it a new meaning) 3D collage and the Décollage. Décollage is a technique where various layers are stuck on top of each other to then be torn from the main image. It is great to see how new images and colours start appearing from the deepest layers and how everything takes shape…it is like a game!
The strength of women, the passage of time, love (heterosexual and homosexual), nature or innocence are recurring themes in their works and reflect on the meaning of life with its metaphorical complexities and contradictions where the impossible is no more. (Luna 13 press-release)
Techhub, 20 Ropemaker Street, Moorgate, Londres.
Image: Lucia Berra, Decollage