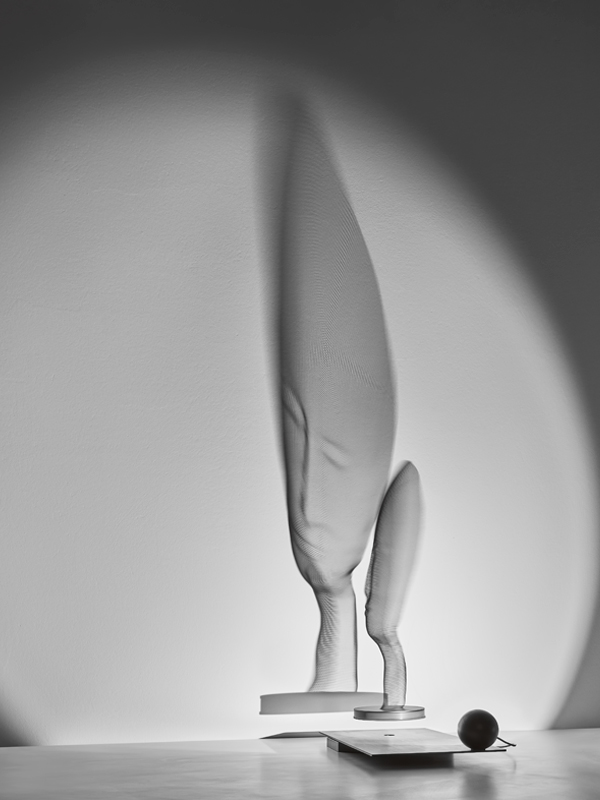 Arturo Álvarez (b. Pontevedra 1964) Designer, craftsman, artist, he prefers to define himself as creator.
Arturo Álvarez is a product of his life story. His childhood marked, without a doubt, his future as a creator. The exuberant nature of his native land, Galicia in the northwest of Spain, of profuse Atlantic forest, rivers and seas has strongly influenced him throughout his career. Since childhood he began a deep relationship and research, about the possibilities of natural objects offered by his environment, manufacturing and building his own toys. This way of relating to and exploring his surroundings is still his way of approaching work. The wood and his carpenter grandfather, meticulous and creative in spirit, are also present in his DNA. Arturo Álvarez is a designer, craftsman and artist. He likes to define himself as a creator, a concept that synthesizes all the previous ones and with which he feels more comfortable and recognized.
Self-taught, rebellious, always curious, he does not like to impose limits. In his trajectory there are three defining moments. During the first years he explores and works with figurative concepts, based on nature. In a second period, he advances towards abstraction by exploring simple geometric forms. Without abandoning references to nature, the human body appears, a theme that is repeated and in which he continues to investigate over the years. Nowadays, Arturo Álvarez is developing new forms of expression and language, with light as the main theme and the human being and his relationships as the protagonist, with its lights and shadows, encounters and disagreements, issues that concern him and in which he delves through different techniques and materials.
The recognition of his work, throughout his twenty-five year career, has come in the form of prestigious international awards and numerous awards as an innovator in the field of light and, especially, emotional light.
quepintamosenelmundo, art, visual arts, spanish art, art online, contemporary art, painting, sculpture