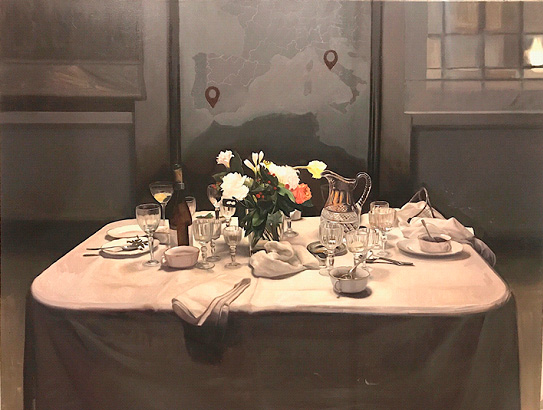 Gonzalo Orquín is a Spanish artist and photographer based in Rome, Italy, best known for his controversial 2013 photo series, titled "Sí, quiero", featuring gay and lesbian couples kissing in Roman Catholic churches in Rome.
Orquín was born in Seville Spain, in 1982. He studied Fine Arts at the University of Seville from 2000–2004 and the University from Peruggia in Italy in 2005. He moved to Italy from Spain in 2004.
His first exhibition was in 2000 in Seville, when he was only 18 years old.] His next exhibition was in Sulmona, Italy, in 2006, and most of rest of his more than 20 recent exhibitions have been in Italy as well, though he has been featured in galleries in France, Mexico, the Netherlands, and the United States.