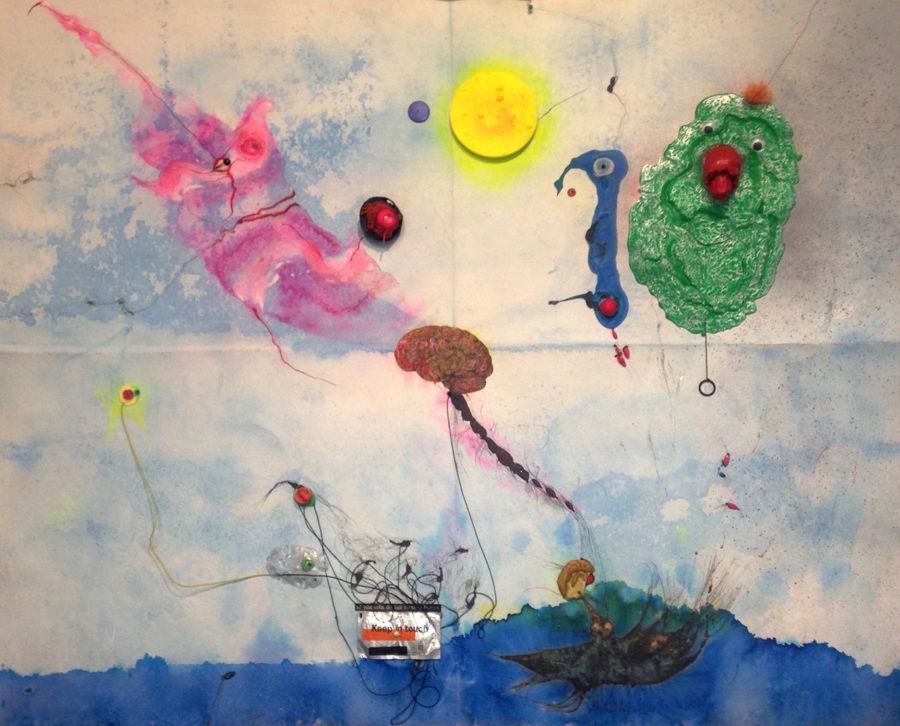 The theme of the biennial, curated by French curator, author and academic Nicolas Bourriaud; is The Seventh Continent.
Pera Museum will be transformed into an anthropology museum of parallel worlds — a place for faux-archeology and artists who reinvent history. As part of the Istanbul Biennial, Pera Museum will exhibit the works of 13 artists that rediscover the past. The lists of artists include Anzo, Pia Arke, Charles Avery, Norman Daly, Ernst Haeckel, Evru/Zush, Sanam Khatibi, Melvin Moti, Glauco Rodrigues, Luigi Serafini, Paul Sietsema, Simon Starling, and Piotr Uklański.
The Seventh Continent describes art as a form of anthropology that explores the impact of humans, the ways they follow, the marks they leave behind, and their interaction with the non-human. The biennial takes its name from the colossal garbage patch in the Pacific Ocean, which is considered to be one of the most visible effects of the Anthropocene period alongside global warming. This mass, dubbed the "Seventh Continent" in popular science, is an aggregation of plastic weighing 7 million tonnes and covering an area of 3.4 million square kilometers. On occasion of the 16th Istanbul Biennial, this phenomenon of a man-made continent of garbage in the middle of the ocean will serve as a starting point for discussions and debates by artists, thinkers, anthropologists, and environmentalists on the current position of art against ecological challenges.
Alberto Porta adopts the name Zush in 1968 when he consciously initiates the creation of his own world parallel to reality. This world constituted by his artistic work is named "Evrugo Mental State", which is a State such as a bubble territory.
In this state there even exists an alphabet called "asura", a passport, a flag, ambassadors… His iconography is nourished by images that Evru/Zush has been elaborating from biographic elements: eyes, vital organs, fire, water, etc.
From the eighties, Zush incorporates new digital means to his work which boost the interactivity and the relevant role that the spectator assumes. His work aims –according to what he himself has commented in some occasions- to achieve harmony in art, science and mysticism, which would make possible to recover the balance present in childhood.
quepintamosenelmundo: art, contemporary art, art online, spanish art
Pera Museum. Meşrutiyet Caddesi No.65. 34430 Tepebaşı – Beyoğlu – İstanbul
Image: El planeta de las cuatro lunas, 2014. Técnica mixta sobre papel. 130 x 156 cm