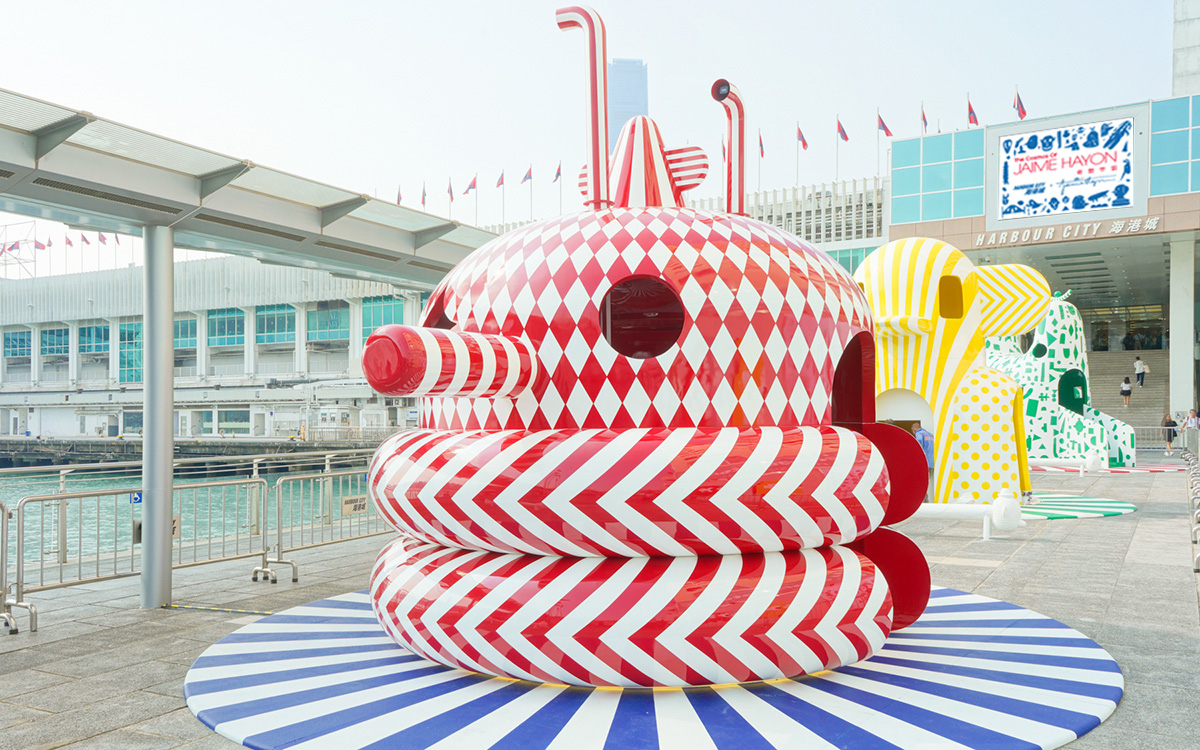 Known as the Salvador Dali in the design world and the next Philippe Starck, Jaime Hayon, one of the most famous Spanish designers, will host his first Hong Kong solo exhibition, " The Cosmos of Jaime Hayon " in Harbour City
The exhibition comprises two parts. The first part is named "Archisculptures", transforming Ocean Terminal Forecourt into a huge playground of fantasy! Often employing animals as the theme of his creations, Hayon infuses his imagined animal characters into architecture, resulting in three Archisculptures of weird shapes, bright colours, and dazzling patterns – the red Cirquepinodome, the yellow Duckodome, and the green Rabbitdoubledome.  More amusingly, the Archisculptures are filled with "playful" elements, with periscopes, monkey seesaw, and slide installed respectively.
The second part of the exhibition "Hayon Cosmos Selection", is situated in Gallery by the Harbour. All works are specially created for this exhibition, such as the Faunamask series and the Faunavase series, which are sculptures manifested in ceramic and hand-made in Italy through the workshop of Italo Bosa. There is also the Primitif series, which is presented in wood sculpted by craftsmen Remigio Scarpin from Italy and Josep Jofre from Spain. The works are endowed with value for appreciation and collection.
Jaime Hayon trained in his native Madrid and in Paris before directing the design department at Fabrica, the Benetton-funded design and communication academy in Italy, for nearly a decade. In 2003, he left Fabrica to focus on his own studio practice. Hayon Studio now has offices in Italy, Spain, and Japan and is acclaimed worldwide.