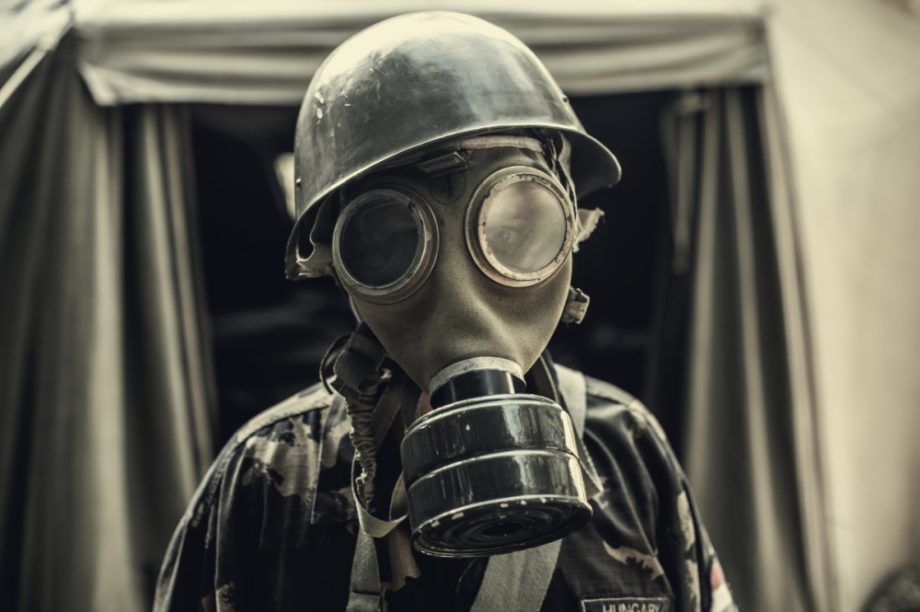 The military summer camp in Mogyoród, Hungary, is a private project which each year sees the arrival of hundreds of children and teenagers between 10 and 15 years old. Some came attracted by the fascination of the military way of life, militarism which is omnipresent in Hungarian society thanks to its imperial past and the memories of both the Nazi and the Communist periods. Others are brought here by their parents (mostly Hungarian nationalists) so as to introduce them to the unforgiving adult world where emotions are rarely permitted and life must be faced with rectitude and discipline.
For a week they will live in tents, will receive military training from experienced soldiers who are still active, will acquire notions regarding Order and the Homeland, will endure long nights on guard duty without sleep, will learn how to use old out of service AK-47s built-in Czechoslovakia (with blanks) and will even simulate being under teargas attacks. It will be a week of screamed orders during which intense physical exercise, educational behaviorism, and precooked food will prevail; a place where any vulnerabilities and all questioning of military methods are simply overlooked, silenced and inwardly repressed. The young soldiers who had previously already felt the call of the Homeland will live the week's activities impregnates wit epic airs. On the other hand, the skeptical protagonists, increasingly desensitized, more obedient, more docile, will have been transformed into disciplined young patriots of the great Hungary which one day will go back to being what it once was. All the images of this project were taken in Mogyoród, Hungary in the first week of July in 2013. Oriol Segon Torra
Oriol Segon Torra was born in Manresa (Spain) in 1981. He studied photography at Catalan Institute of Photographic Studies (IEFC) and he participated in several documentary workshops taught by Antoine d'Agata (Magnum Photos), Franco Pagetti (VII), Jose Manuel Navia (Agence Vu), Darcy Padilla or Arianna Rinaldo, among others. Since 2011 he is a freelance photographer. His photography focuses in human frailty and vulnerability.
His photographic project Young Patriots has been has received the Exposure Award 2014 of See Me (New York, United States, 2014) and the World Report Award (Spot Light Award organized by Festivalle della Fotografia Etica in Lodi, Italy, 2104).  He has  exhibited at DocField 2014 Festival (Barcelona, Spain, 2014),  Backlight Festival ( Tampere Findland, 2014), at Encontros da Imagem (Braga, Portugal, 2014), at La Kursala gallery (Cádiz, Spain, 2014), Kolga Festival (Tbilisi and Batumi, Georgia, 2015), Emerging Photography PA-TA-TA Granada Festival (Granada, Spain, 2014) and at Konvent.0 (Cal Rosal, Berga, Catalonia, 2013).He also has published in CNN (USA, 2014), D la Repubblica (Italy, 2015), WU Magazine (Italy, 2014) and Cicero Magazine (Germany, 2014).
Currently he continues as a freelance photographer, he works as a freelance post-producer, he is involved in processes of participatory photography and large format photographic interventions and he teaches lectures of documentary photography for several organizations and festivals as PA-TA-TA Festival (Granada, Spain, 2015) and Foto Documental Festival (Quito, Ecuador, 2015). His photography focuses on human fragilities.
quepintamosenelmundo: art, contemporary art, art online, spanish art
B-Lounge da U.Minho – Azurém. Campus de Azurém 4800-058. Guimarães. Portugal
Imagen: Oriol Segon Torra. 2013