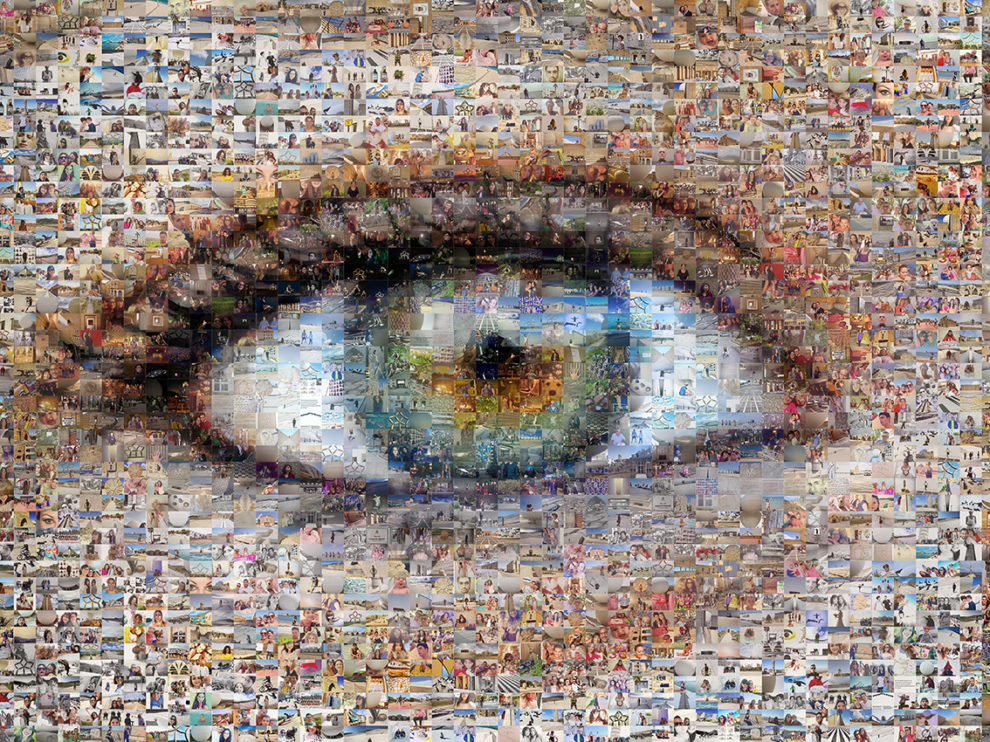 There are many ways to use our eyes. We can choose to watch, observe or scrutinise someone or something. We can stand on the side of the road, remaining passive in front of the flow of images that come to us. Our gaze can enquire, seek meaning, analyse, or understand. Our optic nerves can do this without using their potential, separating themselves from the brain – and the heart.
All too often, today, we opt for the latter. "seeing" the images, but not "noticing" them. We remember little or nothing because the images have been fleeting, passed in front of our eyes like a scrolling index on a mobile phone. These images, along with our memories will be stored in the great and the infinite – at least that's how it seems today – in that cauldron of digital, volatile and voracious memories. They are images without body, "dematerialised". However, what of the 350 million photos published on Facebook each day and the 80 million on Instagram – one day will they find their dimension, be that real or imaginary, social or political?
With 6,075 ceramic tiles which make up the permanent work "Gibellina Selfie – The Gaze of Three Generations", Joan Fontcuberta, one of the most brilliant actors on the contemporary photographic scene, wants to talk about our time, and together challenge the present.
The Catalan artist chose ceramics, as one of the most time-durable materials that exist, to wade through the unceasing river of images that overwhelm our lives, to fix them in time. And transform the individual use of mass photographs in the Internet age – the selfie, as an individual self-representation – in a moment of constructing a collective identity, a self-portrait of community life. What exists, and what is, precisely in the passage of times, through successive generations.
This is not the first time Fontcuberta has risen to this challenge. She created a similar work is in Barcelona, but here, in Gibellina, the  Catalan artist's experiment takes on further meaning, connecting directly with the cultural challenge of Ludovico Corrao. Rebuilding Gibellina after the earthquake of 1968 and the search for a new identity, based on culture and art. This "collective" work, which has come to enrich the extraordinary artistic heritage of this city, tells us that the challenge is still open.
Gibellina's inhabitants were invited to share their personal photos through a web-appeal aimed at creating a unique collective image. This work is comprised of 6,075 photos from the 7,500 photos that were sent to the author. They represent the eyes of three people: 6-month-old Beatrice, 31-year old Annalisa and 71-year old Vito – all three inhabitants of Gibellina.
Joan Fontcuberta (Barcelona, 1955) is a well-known artist. He has developed a multidisciplinary activity in the world of photography as a creator, critic, exhibition curator and historian. A visiting professor at universitiesin Spain, France, Great Britain and the USA, he regularly makes contributions in the specialised press.
Gibellina. Italy
Image: Joan Fontcuberta