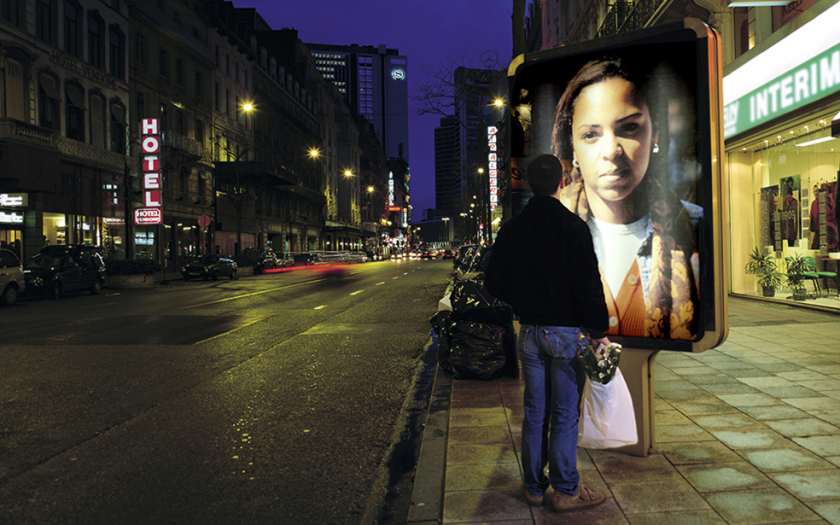 For its summer exhibition, the CRP/ is teaming up with Contretype, the contemporary
photography center in Brussels, to co-construct a project based on their respective collections, born of the production and residency activity of these two organizations.
In its gallery in Douchy-les-Mines, the art center is presenting an exhibition on the artistic and poetic perspective of artists on the City, through a selection of works from Contretype's collection. This art center dedicated to photography has been offering a residency program since 1997, inviting artists from around the world to confront the European capital. The aim is for them to redeploy their research in contact with Brussels, producing works that now make up an exceptional collection of images on the city, throwing light on its multiple, shifting identities.
Ángel Marcos explores the solitude of men and women in big cities. In his backlit photographic paintings he portrays impossible meetings, like that passer-by stopping in front of that woman on glazed paper, crystallizing the solitude of our desires.
CRP/ Centre régional de la photographie Galerie de l'ancienne poste Place des Nations 59282 Douchy-les-Mines / France
Image: Ángel Marcos