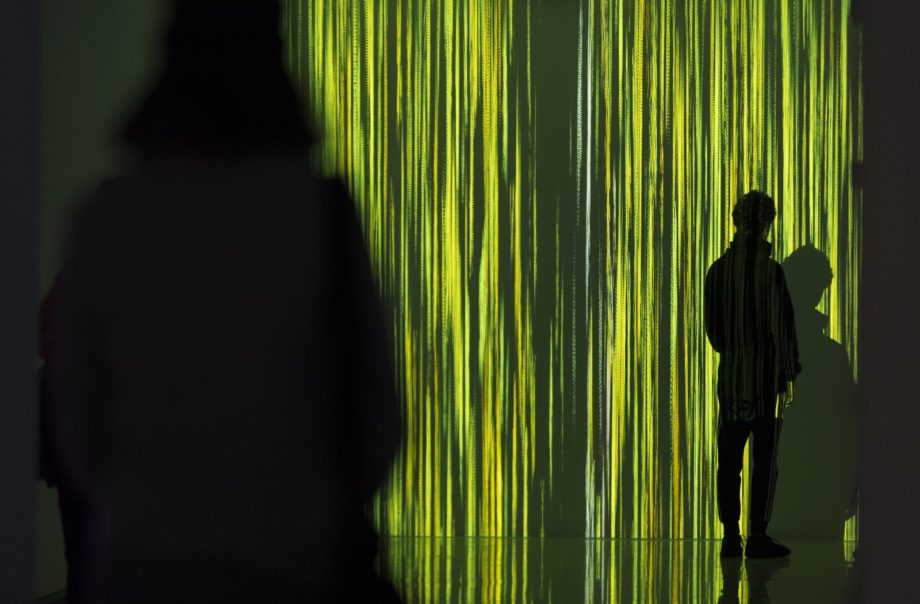 In this edition, the 14th, the ​Curitiba Biennial of Contemporary Art is made under the concept of "open borders", showing how the word "border" can have several meanings and how art has always been involved in that concept. With the presence of other countries artworks and its representatives, it will be possible to show the public the vastity of art in different countries, contributing with new thoughts on the construction and the process of another history.
 Llorenç Barber: The musician presents an exceptional concert through the ringing of bells of the main churches of the city of Curitiba. Through the concept of sound landscape, the performance will have collaboration of local assistants.
Daniel Canogar: Instalation made with a projector and a computer. "Xilem, 2016" in which its visuality is ruled by algorithms in real time of the financial operations that happen around the world.
Juan Luis Moraza: presents the instalation of the laboral parties calendar, 2016, a work about the boundary of the time and the work that rule our era.
Eduardo Scala: will make an architectural intervention at the Public Library, with a building poem and visual poetry content in the inside area.
Curitiba Biennial of Contemporary Art was born in 1993. In 1997, it began its itinerary activities through different states of Brazil and countries of Latin America, work that it keeps to this day. Besides doing contemporary art exhibitions, cinema and literature, the Curitiba Biennial also organizes annual circuits and parallel programs. In 2013, when it completed 20 years of activity, it was consecrated as one of the most important contemporary art events in the global circuit. (AC/E press-release)
quepintamosenelmundo: art, contemporary art, art online, spanish art, visual art
Oscar Niemeyer Museum. Rua Marechal Hermes, 999 – Centro Cívico, Curitiba – PR, Brasil
Image: Xilem. Daniel Canogar 2016