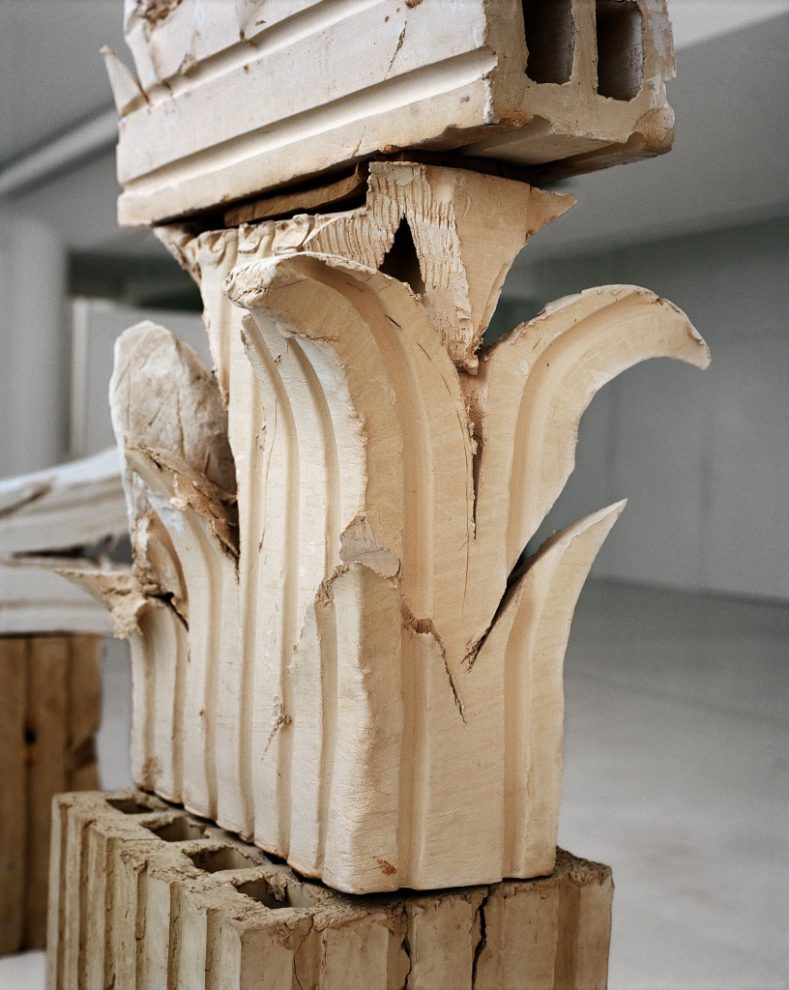 In the late nineteen-eighties Miquel Barceló traveled throughout the West African Dogon Country. During the course of his nomadic wanderings—amidst the immensity of the land, a harsh sun whose rays projected an intensity that enveloped all things—he was struck by the pottery made by local women. There was a miraculous quality to these ceramics, forged in a land seemingly inhospitable to creation. For Barceló, they evoked the passage of time and the transformation of elements, from water to clay, not unlike ancient Andalusian vessels ravaged by time.
Whether in painting, drawing, ceramics, or bronze sculpture, Barceló has continuously experimented with the materials of his art, surfaces and textures, drawing extensively on the earthly materiality of the Mediterranean world of his youth. At the time of the collapse of Franco's long reign, as he was beginning to find his artistic voice, he created a series of conceptual works that explored the behavior of matter, the elemental, and the effects of decomposition; these early works featured wooden and glass boxes containing decaying foods and other unorthodox, organic materials. Later, he became interested in the process of undermining the act of painting by burning or scratching the surface of his canvases. His ceramics involve transformation and metamorphosis as well, turning the initial object into something else (as Picasso had experimented in Vallauris), a language of exposed cracks and fissures providing an apt metaphor for the ravages of time.
Miquel Barceló (born Felanitx, 1957) is a painter, sculptor and ceramist. In 1974, he was admitted to Palma de Mallorca's Fine Arts School, before joining Barcelona's Royal Academy of Fine Arts of Saint George. In 1976, he was involved in the happenings and protests of Taller Llunatic, an avant-garde conceptual group. In the early 80's, the first figurative images, started to emerge in his painting in the form of columns of smoke, books and zoomorphic figures. When invited to take part in Documenta 7, Kassel by Rudi Fuchs in 1982, he started to emerge on the international scene: his discovery of Africa in 1988 marked the start of new technical experiments based on local pigments and sediments. From then on, Barceló shared his time between Paris, Mallorca and Mali. After 1993, sculpture – in plaster, bronze or ceramics – took on an increasingly important place in his work, with terracotta becoming a preferred material for his artistic experimentation. In February 2007, Barceló's work in the Sant Pere chapel at Palma de Mallorca cathedral was inaugurated, closely followed by his work for the Human Rights Room in the Palace of Nations (2008) in Geneva. In 2009, the Spanish Pavilion at the Venice Biennale was entirely dedicated to his work. On the border between tradition and modernity, his expressionist, baroque and syncretic work merges inspirations from literature, the expression of time immemorial and artistic legacy, from Miró to Pollock.
quepintamosenelmundo: art, contemporary art, art online, spanish art
Almine Rech. Abdijstraat 20 Rue de l'Abbaye. 1050 Brussels BE
Image: Miquel Barceló. Almine Rech gallery