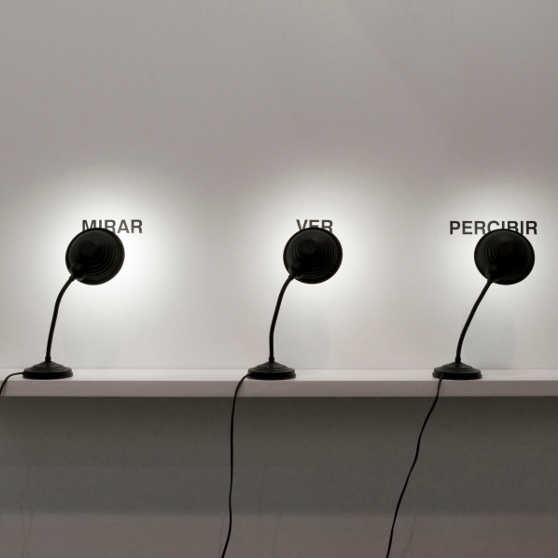 Muntadas, interconexiones, interconnessioni is the first exhibition in the MAMbo·Villa delle Rose di Bologna dedicated to the work of Antoni Muntadas (Barcelona 1942). Winner of the National Plastic Arts Award in 2005 and Velázquez Prize in 2009, Muntadas has participated in all major international contemporary art events and was one of the artists representing the Spanish Pavilion at the Venice Biennale 2005. At the same time, he has also performed intensive teaching work at such emblematic centres as the Massachusetts Institute of Technology (MIT), University of California in San Diego, National Superior School of Fine Arts in Paris and University of Architecture in Venice (IUAV).
The title of the exhibition, Muntadas, interconexiones, interconnessioni, is taken from a phrase by Mark Wigley that defines the artist as "more of a city than a person, a network of spaces of exchange operation over long periods of time rather than an individual". It also refers to the role of nomadic traveller and tireless networker played by Muntadas throughout his extensive artistic career.
Muntadas' work has been crying out for attention since the 1970s, as well as taking a stand on issues such as globalisation, transnational capitalism, the microphysics of power, the construction of fear, control devices, public-private relations, the processes that manipulate communication and information production.
quepintamosenelmundo, art, visual arts, spanish art, art online, contemporary art,instalations