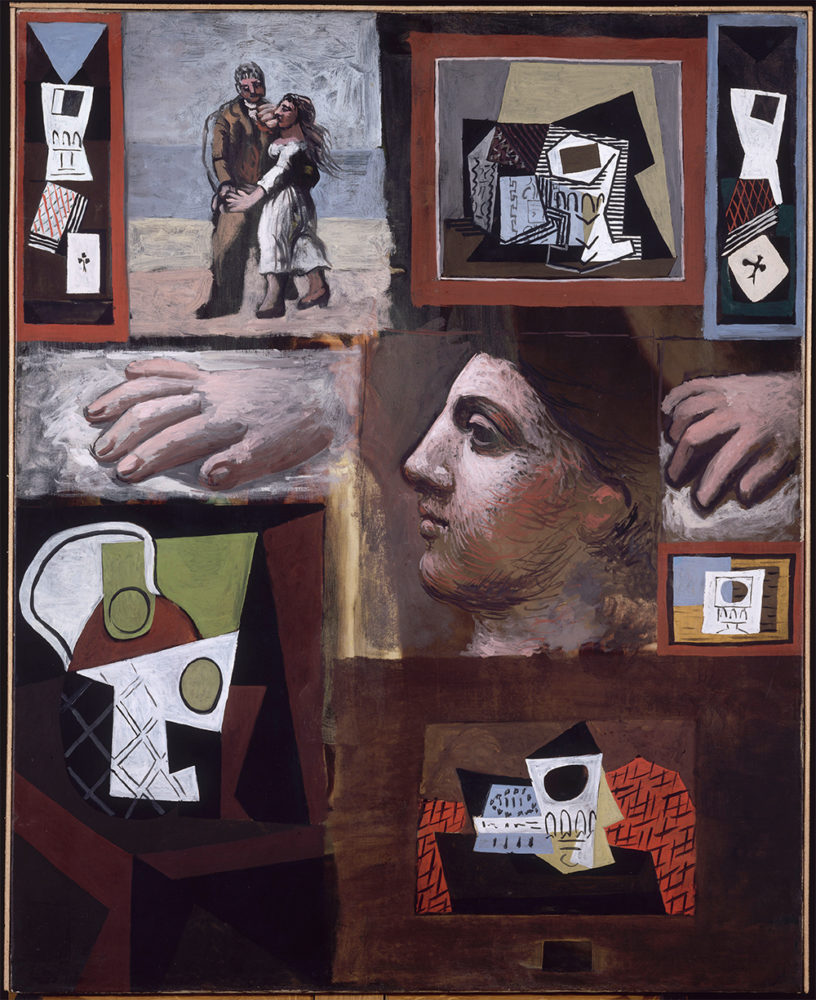 The exhibition, which offers a comprehensive overview of the first three decades of Picasso's career, includes 103 works drawn entirely from the collection of the Musée national Picasso-Paris, which trace Picasso's development from childhood to middle age. Curated by Emilia Philippot, Head of Collections, Musée national Picasso-Paris, the exhibition has been conceived and organized specifically for this presentation at UCCA and in China, and includes 34 paintings, 14 sculptures, and 55 works on paper. Taken together, this selection of works, predominantly realized between 1893 and 1921, tells the story of the creative formation and evolution of the most daring, original, and prolific talent in the history of modern art.
The three decades under consideration were a period of artistic discovery and ferment for the young Picasso, whose style underwent numerous changes: from the academic realism of his student days to his post-war return to classical style; from the alternately somber and carnivalesquemotifs of the Blue and Rose periods to the primitivist explorations which ultimately led to the multiple phases of Cubism. Rather than rigidly separating Picasso's work into different thematic sections, the exhibition seeks to reaffirm the coexistence of seemingly contradictory languages in his creative process, and to highlight the lived realities behind them.
"Picasso – Birth of a Genius" is organized in six chapters: "The First Picasso," which accounts for the artist's artistic upbringing, when he produced works such as Man in a Cap (1895) and Study of a Torso, After a Plaster Cast (1893-1894); "Picasso Blue and Rose," during which he advanced from imitating Post-Impressionist masters to develop a truly original style, resulting in works like The Jester (1905) and Two Brothers(1906); "Picasso the Exorcist," which saw his revolutionary experiments with form and space, producing artworks like Self-portrait (1906) and preparing his masterpiece, Les Demoiselles d'Avignon (Museum of Modern Art, New York, 1907); "Picasso the Cubist," a period when he wrought an elaborate system of signs, producing works such as Man with a Mandolin (1911) and Man with Fireplace (1916); "Picasso the Chameleon," which marked the artist's turn towards classical revivalism, creating works such as The Lovers (1919) and Studies (1920), as well as designing the sets, costumes, and curtain for the Ballets Russes production of Le Tricorne (1919); and a final section which includes several notable paintings and sculptures done between 1927 and 1972, giving a sense of how Picasso's creative idiom, developed during the period under consideration in the exhibition, informed his later practice.
The exhibition unfolds throughout UCCA's 1800-square-meter Great Hall,with exhibition design by Studio Adrien Gardère (SAG). This design features a set of monumental beveled and chamfered boxes, pacing and differentiating the diverse themes brought together in the show. Through a game of openings and slots revealing unexpected perspectives and surprises, the exhibition design invites the audience on a rhythmic journey through Picasso's evolution as an artist, and fosters an infinite conversation in which the works are perpetually reinvented by visitors' movements. Large-scale prints of Picasso's portraits and images of his studios underscore each box as a reminder of the artist's life and times.
UCCA Director and CEO Philip Tinari has said, "For UCCA, this exhibition marks the realization of a dream we have held since our opening in 2007, to present not only recent developments in contemporary art but to examine the underpinnings of the contemporary by showing modern masters. We believe that the story of Picasso is relevant to our audience in China, as individuals here continue to answer the challenges of creativity, originality, and innovation." (UCCA press-release)
UCCA Center for Contemporary Art. 798 Art District, No.4 Jiuxianqiao Road, Chaoyang District, Beijing 100015
www.ucca.org.cn/en/exhibition/picasso-birth-of-a-genius
Image: Pablo Picasso. Studies 1920. Oil on canvas. 100 x 81 cm. Musée national Picasso-Paris © Succession Picasso 2019