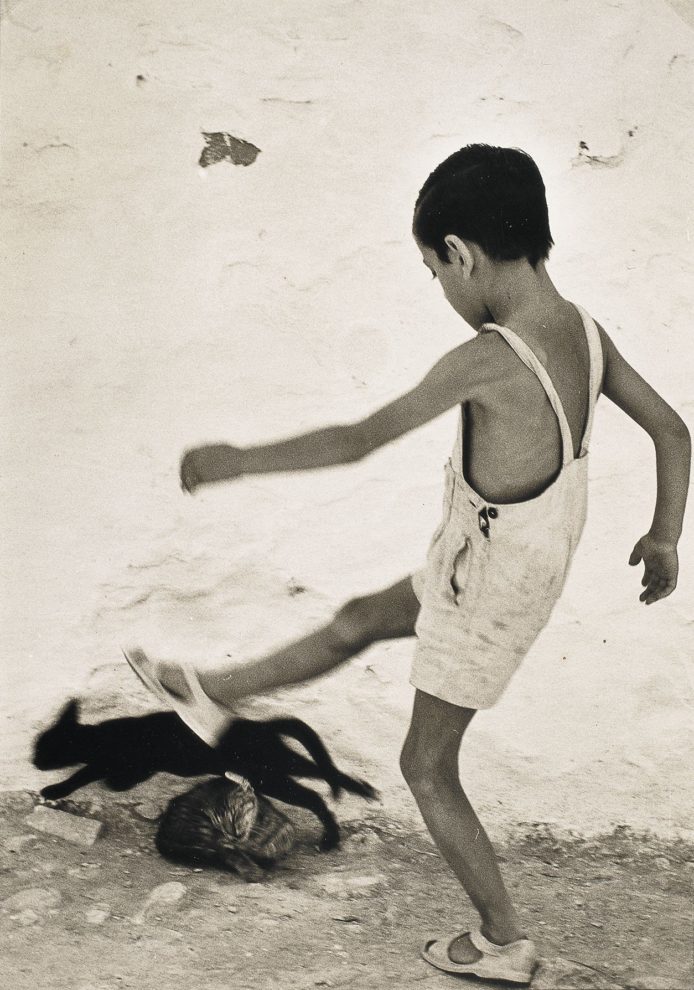 The first major retrospective exhibition of the work of the Barcelona photographer Oriol Maspons will present more than 40 years of intense activity in the fields of reportage, portraiture, fashion and advertising, contextualizing his production and providing support for the research in the recovery of documentary material – books, magazines, record covers, etc. – and it will also show us the final destination of the artist's photographs.
Oriol Maspons played a crucial role in the renewal of photographic language in Spain in the 1950s and 1960s. In 1951, as an amateur photographer, Maspons joined the Agrupació Fotogràfica de Catalunya (Photographers' Association of Catalonia). In 1955 he moved to Paris, where he frequented photographic circles. Upon his return to Barcelona, he turned professional and went into partnership with Julio Ubiña. He worked in reportage, portraiture, fashion and advertising, and he contributed to La Gaceta Ilustrada, L'Oeil, Paris Match, Boccaccio, Expression, Elle, among others. He had a large number of books published, including those by Lumen in the collection Palabra e Imagen: Toreo de Salón, with Julio Ubiña and texts by Camilo José Cela; La caza de la perdiz roja, with texts by Miguel Delibes, and Poeta en Nueva York, about poems by Lorca.. Curator: Cristina Zelich.
Museu Nacional D´Art de Catalunya. Palau Nacional, Parc de Montjuïc. Barcelona.
https://www.museunacional.cat/es
Image:  Boy in Eivissa, Oriol Maspons, 1954 © Oriol Maspons, VEGAP, Barcelona, 2018