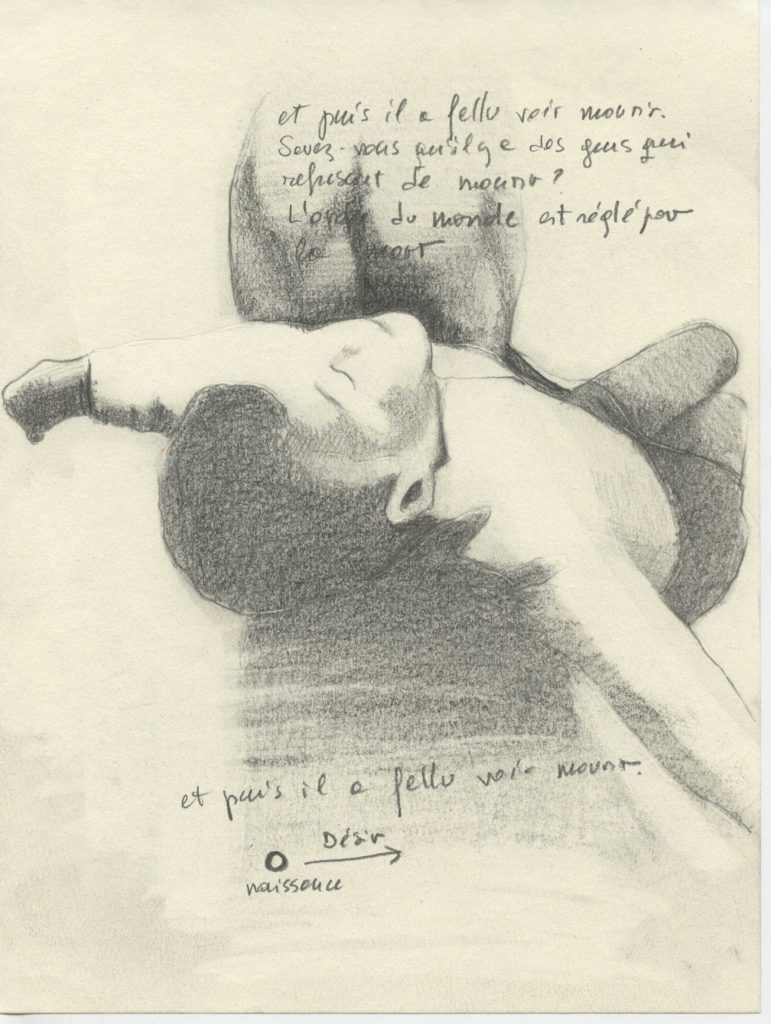 Active since the years 90, Dora Garcia has been recognized internationally for her work incisive and rigorous based on extensive research on the diffuse limits between the real and its representation. Through performances, drawings, films, texts, expanded books or installations, García makes visible the mechanisms that govern the processes of cultural communication, exploring and questioning the nature of the relationship between the artist, his work and the Audience. Garcia's work is full of references to literature, to theatre, to psychoanalysis. In his next exhibition in ProjecteSD, titled The Plague, he goes back to literature referring to the novel by Albert Camus to deploy a new series of works based on drawing and performance.
García (Valladolid, 1965) represented Spain at the Venice Biennale (2011) and participated in DOCUMENTA (13) (2012). García has had solo exhibitions at the CGAC (Santiago de Compostela, 2009), the Galleria civica di Trento (2010), the Power Plant (Toronto, 2011), the Kunsthaus Bregenz (2013), the Universidad Torcuato di Tella (Buenos Aires, 2014) and the MNCARS (Madrid, 2018).
29/09, 19:00
Performance Dora Garcia by Geoffrey Carrey: The exhibition of Dora Garcia, the Plague, is accompanied by a new performance, presented for the first time in ProjecteSD, made by Geoffrey Carrey, a regular contributor to the artist. This initiative affects the importance of performance as a privileged way of approaching the central aspects of Garcia's work.
ProjecteSD. Passatge Mercader, 8 Baixos 1. 08008 Barcelona. Spain
Image: Dora García. The Plague