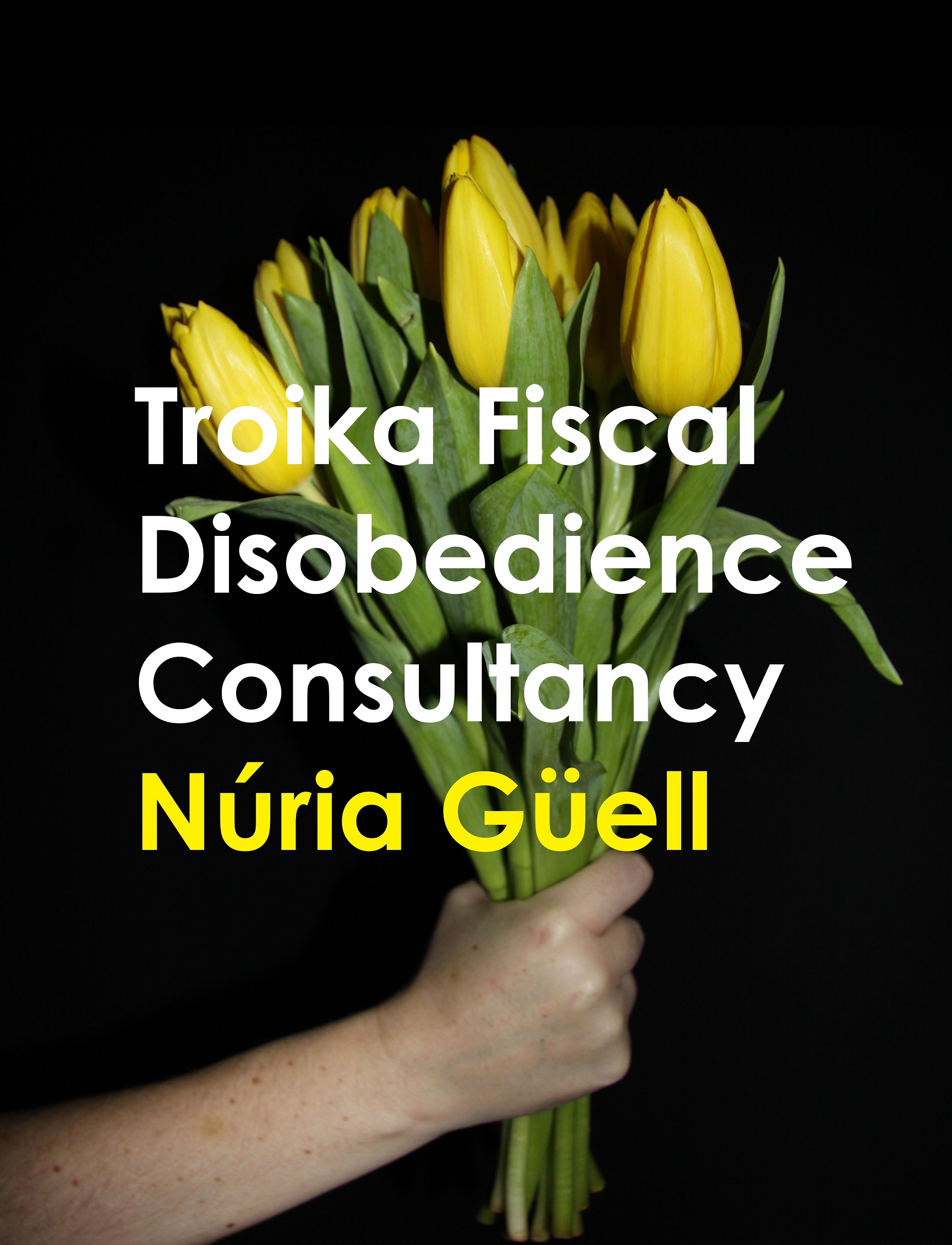 'Extra States: Nations in Liquidation' brings together artists whose works aim to critically address, recompose or bypass the traditional readings of the state. How do we think of "the state" in contemporary society? How much agency and effect do "extra state" power structures have, in the form of political ideologies, multinational companies, supra-state bodies and others, and to what extent can they transcend and bypass the state as we know it? Where do we stand as citizens when "extra states" such as the European Union, Facebook, Cambridge Analytica, the International Monetary Fund or the European Central Bank affect our life?
Nuria Güell has created an agency that will consult on the complexities of tax avoidance, playing within the rules of the European Union's single market.
The consultancy advises on strategies borrowed from international financial tax assessors that reduce the tax liability of neoliberal companies.
Núria Güell uses her artwork for political and social activism, believing that art holds the power to rethink ourselves as a society. Through installation, writing, performance, and video, Güell rethinks the ethics practiced by the large institutions that govern our society and suggests alternative methodologies
Núri Güell graduated from the University of Barcelona with a degree in fine art and continued her studies under Tania Bruguera at Behavior Art Master in Cuba. Her work has been exhibited in biennials in Havana, Pontevedra, Ljubljana, and Liverpool, as well as in the Print Triennial of Tallinn, and her projects exhibited in Museums and galleries around the world, including recently the VanAbbemuseum, Eindhoven, and the Irish Museum of Modern Art.
Participating artists Sven Augustijnen, Dora Budor, Chto Delat, Núria Güell, Goldin+Senneby, Femke Herregraven, Sanja Iveković, Sophie Jung, Metahaven, Kapwani Kiwanga, Nástio Mosquito, Trevor Paglen, Anton Vidokle & Pelin Tan. Artefacts from Neutral Moresnet and Bulkes, with trailer of 'Operation: Bulkes' (dir. Siniša Bosančić, 2021). Scenography / spatial installation by Olivier Goethals.
Extra City Kunsthal, Eikelstraat 31, 2600 Antwerpen
Image: Núria Güell