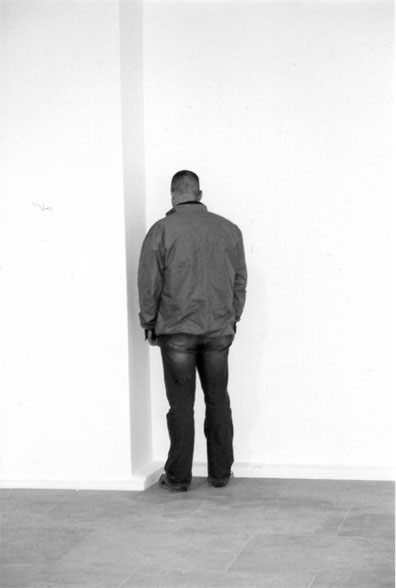 Even today, church and art have more in common than it may seem at first glance: both help shape society, create social identity and provoke discussions of the same. The exhibition seeks out possible connections between temporal and secular zones, it explores forms of artistic engagement with images and values forged by Christianity.
Using specific projects that deal with museums and church institutions in situ, the exhibition plumbs a rich heritage of church-created traditions, throwing light on current social challenges. What duties do the divine virtues of faith, love and hope demand these days of a society so varied in thought and faith?
Faith Love Hope—the exhibition strives to highlight a society characterised by a majority of relatively wealthy people and a growing decline in social solidarity. It is no coincidence that the title Faith Love Hope creates a reference to Ödön von Horváth's drama with a similar title from 1932, in which he describes a time and a society where faith, love and hope seem to dwindle and compassion is lost. Furthermore, it refers to Ulrich Seidl's film trilogy—which depict a cold, consumerist society and characters who are driven by oppressed desires.
With the works of some 30 artists and with projects by Santiago Sierra, Maja Bekan, Thomas Bayrle, Birgit Jürgenssen, Kris Martin, Muntean/Rosenblum, Slavs and Tatars, Karol Radziszewski, Danh Vo among others. Santiago Sierra participates with the work "Person facing the Corner"
Santiago Sierra  (b. Madrid, 1966) lives and works in Madrid. Solo exhibitions include KunstWerke in Berlin, MACBA in Barcelona, Deichtorhalle in Hamburg, Museo Tamayo in Mexico City and MoMA PS1 in New York. He has also participated in the Biennales of, among others, Venice and Busan and was recently featured in Manifesta 11
As a critical appraisal of the relationship between religion, contemporary art, and society, this project is supported by the Diocese, the City of Graz, and the Province of Styria. Therein lies the political dimension of Faith Love Hope, today.