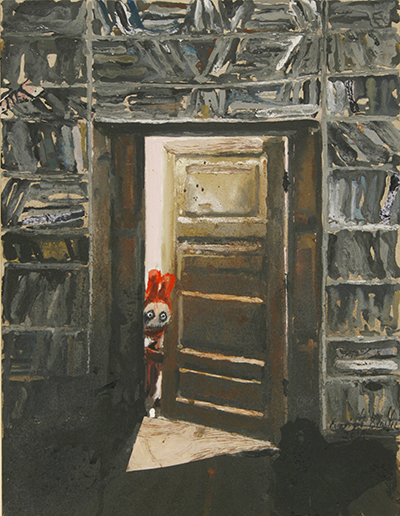 The character Benítez has chosen for his own immersion in the world of comics is Johnny Zipper (Juanito Cremallera) a character transferred, by its commercial author, from sado-maso to peluchosidad. The moral message is clear: shit is good (a billion flies can't go wrong), and the border between evil and "I like" is a click.
Perhaps we are returning to surrealism: abstraction in the subject and not in the form. Or maybe surrealism never left. As society becomes more and more surrealist the only thing that committed art can do is to reflect it.
In each of his images Benítez adds a spark of optimism, a wisp of humour. Humour disarticulates drama, dissolves it. It's not easy to see. You have to scrutinize the works -scrupulously- to find it, but it is there. I won't give you clues, but humour, hope, stay there.
As in life, the good part is not in the light. You have to make an effort. The dung beetle finds life among the shit. Aren't we better?