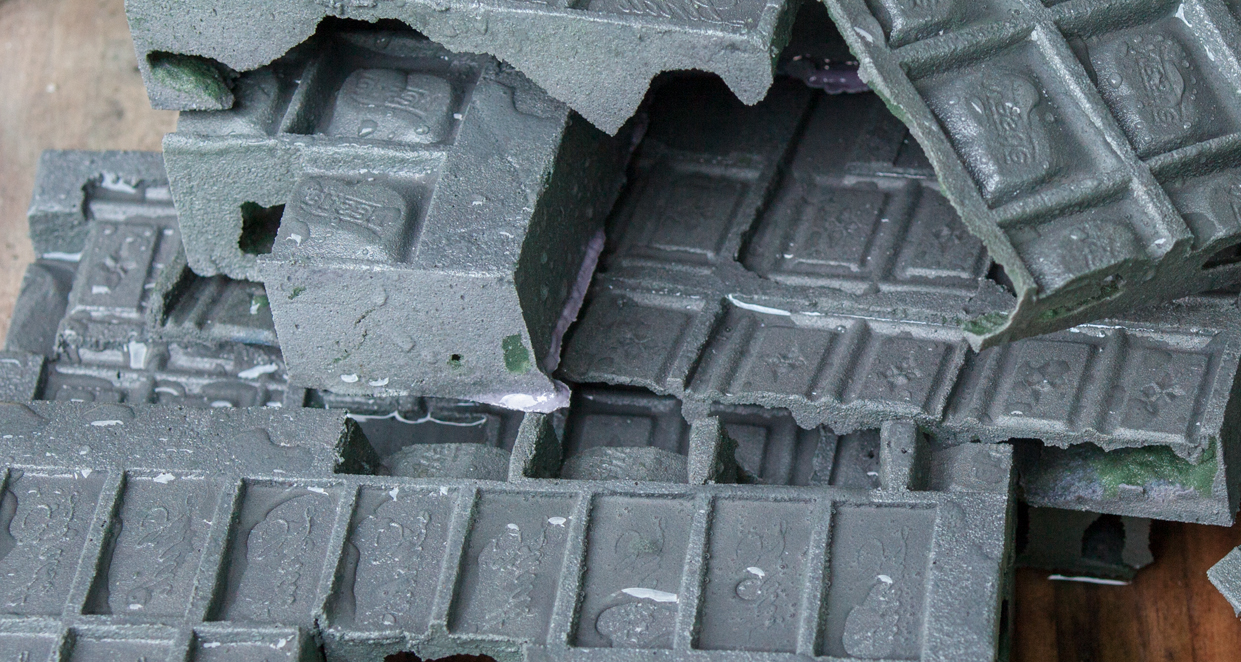 Sometimes an exhibition is not about just one thing, subject or theme, but rather about individual voices and the relationships they have with each other. 'Even if it's Jazz or the Quiet Storm' establishes open associative connections and does not encourage you to understand, but to keep you going.
Artists: Nicola Arthen, Aline Bouvy, Rubén Grilo, Lauren Hall,Daniel Jacoby, Graham Kelly, Kareem Lotfy, Saskia Noor van Imhoff,Nicolas Pelzer, Sarah Pichlkostner, Josse Pyl, Magali Reus, Nicholas Riis, Machteld Rullens, Pieter van der Schaaf, Urara Tsuchiya, Evita Vasiljeva, Dan Walwin, Charlott Weise, Yvonne Dröge Wendel, Hanae Wilke. Guestcurators: Vincent van Velsen en Dan Walwin
Ruben Grilo (Lugo 1981), lives and works in Berlin. Selected solo exhibitions include 'Solo', Nogueras Blanchard, Madrid (2017); 'Proof of Concept', Union Pacific, London (2016); 'Rubén Grilo', Fundació Joan Miró – Espai13, Barcelona (2015); 'Mit eigener Hand', Kunstverein Hildesheim (2014); 'Drawings of Alien Control', V4ULT, Berlin (2013); 'The Need for Speed', CIRCA Projects, Newcastle upon Tyne (2013); 'Bioscope' Wilfried Lentz, Rotterdam (2012); 'They're Not All Funny, but They're in a Row' 1646 (La Haya) o 'PowerPoint Karaoke', MARCO, Vigo (2011). He has also participated in group shows at la Casa Encendida, Madrid (2017), el Künstlerhaus Halle für Künst & Medien, Graz (2015); Galerie Martin van Zomeren, Amsterdam (2013); Tatjana Pieters, Ghent (2012); CSS Bard, New York (2011); CGAC, Santiago de Compostela (2009), amongst others.
NEST. De Constant Rebecqueplein 20b. 2518 RA Den Haag
Image: Ruben Grilo