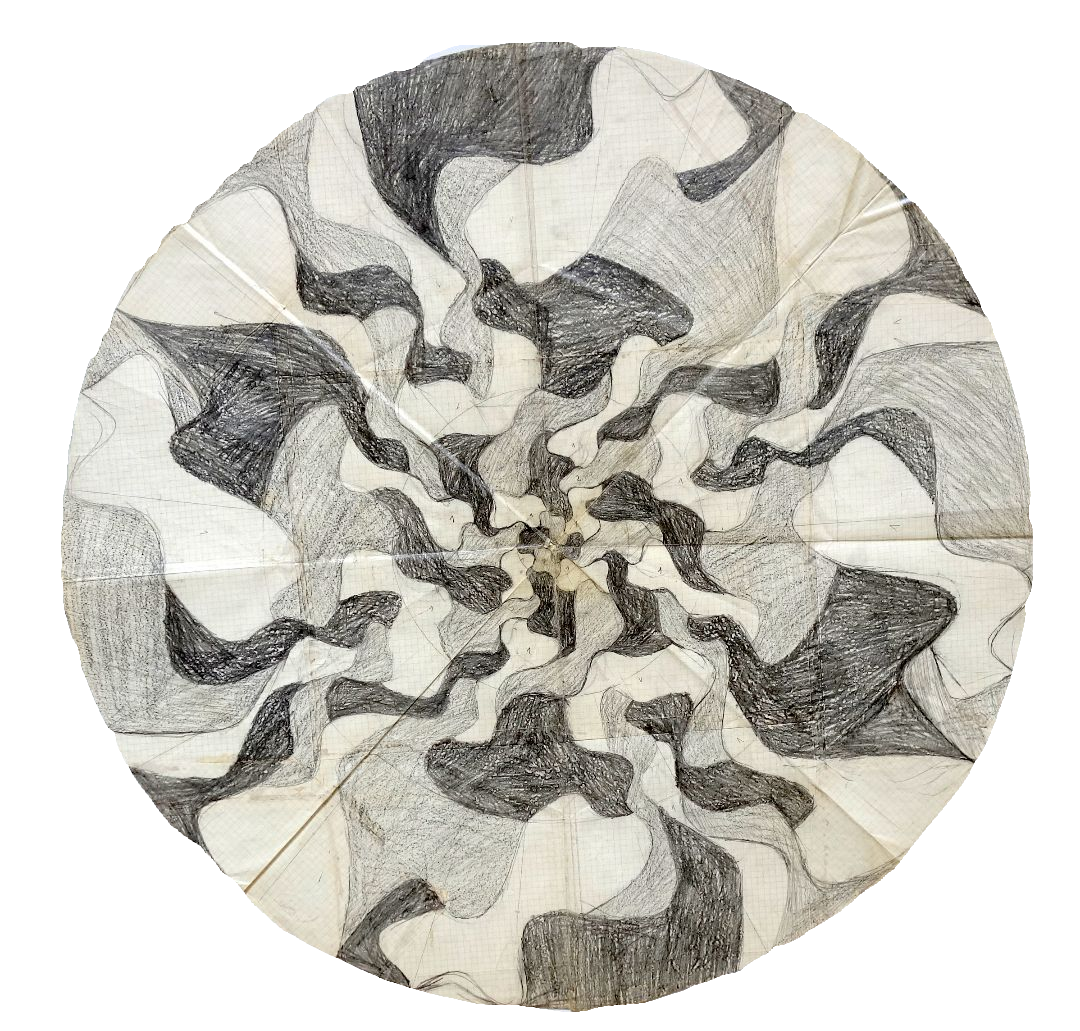 In 1957, Spanish art experienced a pivotal shift in its visual framework. In the wake of this change, Equipo 57 was formed in Paris, and was one of the first and most important groups to come out of this renewal. The founders include: Juan Cuenca (Puente Genil, Córdoba, 1934), Ángel Duarte (Aldeanueva del Camino, Cáceres, 1930-Sion, Suiza, 2007), José Duarte (Córdoba, 1928- Madrid, 2017), Agustín Ibarrola (Bilbao, 1930) and Juan Serrano (Córdoba, 1929).The group's manifesto acted as a catalyst, triggering a modernized artistic consciousness within Spanish society.
The members of Equipo 57 each strongly believed art to be a driving force, capable of elevating Spain's zeitgeist in the late 1950's. With Spain's failed attempts to assimilate to globalization and the artistic conservatism imposed by the Franco regime, Equipo 57 wanted art to impact Spanish society as the Bauhaus and Russian Constructivism theoretically intended to influence society. Equipo 57 sought to facilitate the narrative of furthering political and social development through their practice. Acknowledgment of their impactful work continues to increase both at national and international levels.
Each of their works were collectively composed and labeled as Radical Geometric Abstract Art. Equipo 57's artistic concerns ranged from experimental cinema and architecture to interior and industrial design, among painting and sculpture. The creation of furniture holds an important place among their works as well, bringing simplicity and beauty to designs that only now are beginning to be common. One of their most important contributions is the formulation of the Theory of the Interactivity of Plastic Space, developed in 1957 and applied in all their subsequent artistic production.
Equipo 57 showed their works at important public spaces in their time and in recognition of that trajectory MNCARS (Museo Nacional Centro de Arte Reina Sofía) gave them their first important retrospective exhibition in 1993. Other exhibitions have followed after at the Museum of Modern Art in New York (1965), Tel Aviv Museum of Art in Israel (1965), Museo de Arte Moderno in Mexico (1978), Centre Georges Pompidou in Paris (2001), Guggenheim Museum in Bilbao (2002), adding to the understanding of one of the most enriching, interesting and original contributions of Spanish art to contemporaneity. The group existed until 1962, although the official dissolution occurred in 1966 following the Berne (Switzerland) exhibition. (SHIN gallery press-release)
SHIN GALLERY. 322 Grand St. New York, NY 10002
Image: EQUIPO 57. Untitled (Sin título) 1960 -1961. Graphite on paper