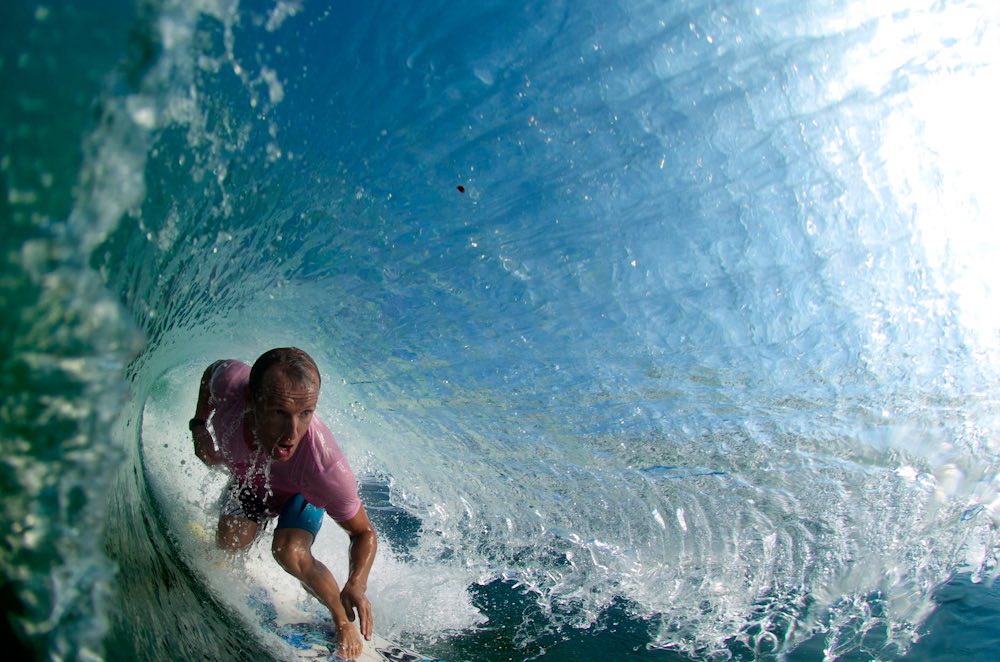 To decompress from the stress of covering human conflict, Cervera photographs surfing. He looks for that transcendental moment when you are so involved in what you are doing, that nothing else matters. That is the flow.
Guillermo Cervera (Madrid, 1968) is a freelance Spanish photojournalist who covers armed conflict and social issues.
As a young man he found his father's stash of Playboy magazines. When his father found out, he replaced the Playboys with National Geographics. Photos of surfing enchanted the future photographer.
When a friend suggested they go to Bosnia to cover the fighting there, Cervera went. He later returned to explore how people could be so stupid to go to war. The work launched his career.
Cervera's photographs are published in the world's major media such as: The New York Times, Newsweek, The Guardian, Paris Match, Rolling Stone, and so on.