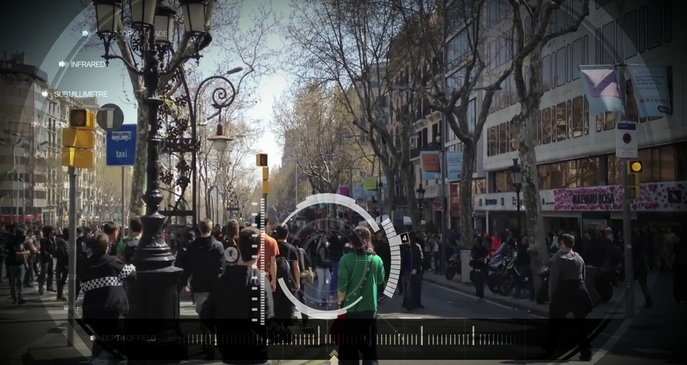 On May 4, 1968, one day after students in Paris had occupied the University of Sorbonne and announced the so–called May 68, the exhibition 50 Years of the Bauhaus was opened at the Württembergischer Kunstverein in Stuttgart. The opening was accompanied by protests against the planned closure of the Hochschule für Gestaltung Ulm, which was founded in 1953 as a successor to the Bauhaus project.
Fifty years after the opening of 50 Years of the Bauhaus, the Württembergischer Kunstverein is undertaking a critical rereading of this exhibition. The rereading takes as its point of departure the socio–political upheavals of the 1960s and considers the Bauhaus, its historical contexts and the history(ies) of its reception from today's perspective. The idea of the Bauhaus as a self–contained, homogeneous system is to be challenged, as are those narratives that negotiate the Bauhaus and Modernism as unquestioned synonyms of progress, freedom and democracy. Instead, at issue are the ambivalences inscribed in both, as for example with regard to totalitarianism and colonialism.
In his works, Spanish artist Daniel G. Andújar deals with political and social issues and reflects on the relationship between reality and its representation in digital worlds. He starts off with collections of various found media that he uses for his video and Internet projects, as well as arrangements of objects, prints and photographs.
Key themes are the power structures in dominant, hierarchical social systems and the role of technology as an instrument of state control. Andújar uses the representation strategies of media in an ironic and critical manner, asking whether information and communication technologies truly uphold their stated commitment to democratic and egalitarian values. He thus points out the discrepancy between the utopian idea of the Internet as a democratic space, and its actual capabilities and limitations. Andújar thus keeps returning to subversive tactics of occupation and civil disobedience – tactics that use social networks and the Internet to reframe the concept of freedom.
50 Years after 50 Years of the Bauhaus 1968 exhibition artists: Piotr Andrejew, Daniel G. Andújar, Ambrish Arora, Arte Nucleare, Yochai Avrahami, Galina Balashova, John Barker / László Vancsa, Willi Baumeister, Herbert Bayer, Ella Bergmann-Michel, Akshat Bhat, Marianne Brandt, Lucius Burckhardt, Abin Chaudhury, Constant, Peter Cook, Guy-Ernest Debord, Die neue Linie, Annapurna Garimella, Yvonne P. Doderer, Atul Dodiya, Ines Doujak, Drakabygget, Egon Eiermann, Francis Gabe, Eri Glas, Grapus, Walter Gropius, Dmitry Gutov / David Riff, John Heartfield, Helmut Heißenbüttel, Ludwig Hilbersheimer, Internationale situationniste, Isidore Isou, Jineolojî, Asger Jorn, Jacqueline de Jong, Shimul Javeri Kadri, Jitish Kallat, Revathi Kamat, Mustapha Khayati, Alexander Kluge, Kurt Kranz, Le Corbusier, Les Groupes Medvedkin /Colette Magny, Les Lèvres Nues, Michail Lifschitz, El Lissitzky, Mona Mahall / Asli Serbest, Vincent Meessen, Rahul Mehrotra, Kaiwan Mehta, Erich Mendelsohn, Ludwig Mies van der Rohe, László Moholy-Nagy, Mouvement international pour un Bauhaus imaginiste, Ernst Neufert, Hans Ferdinand und Hein Neuner, Mateusz Okonski, Gabriel Pomerand, PROVO, Madhav Raman, Lilly Reich, Józef Robakowski, Joost Schmidt, Margarete Schütte-Lihotzky, Rooshad Shroff, Alison und / and Peter Smithson, Herman Sörgel, Gruppe SPUR, Superstudio, Jan Tschichold, Raoul Vaneigem, Gil J Wolman.  (Württembergischer Kunstverein press-release)
Württembergischer Kunstverein Stuttgart. Schlossplatz 2. DE 70173 Stuttgart
Image: Zones of Conflict. Daniel García Andújar