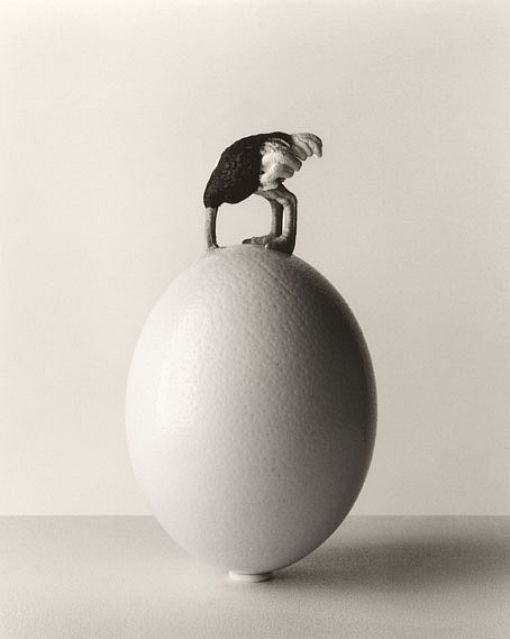 All matter is full of meaning and its place in the world is what gives it meaning. Chema Madoz works with the meaning of things as if it actually takes physical form. He uses objects and their graphic representation as if they were words from a precise vocabulary.
Converted into signs, objects now literally speak, or rather are images that literally speak; based on the aesthetics of the similarity or variety of references, Madoz shifts the natural meaning of concepts into other interpretations, exploiting his symbolic skills to the fullest and addressing his discourse with figures and tropes deeply related to language: visual analogies, paradoxes, metaphors and metonymy offer viewers a play on poetic perception and require their active collaboration.
But his precise photographic resolution is also decisive. This means photographing an idea. The mere materiality of the idea is not the final object of his work, but rather its frame, its portrait. Like the classic snapshots: its precise moment in time.
This collection of photographs by Chema Madoz thus proposes a play on perception. The images speak to us and suggest a journey through understanding. But the purpose here is not to discover the meaning of a hieroglyph. The mystery is solved. It was solved before the artist discovered its visual resolution, found in the power of the unfathomable sense of things which, silent and motionless in the place we assign them, are constantly speaking.
This exhibition presents an extensive selection of photographs taken by the artist between 2008 and 2014, in which Chema Madoz provides yet another example of his masterful ability to observe the world of things around us and use them to articulate visual messages, delving deeper into the sensory language of objects by manipulating their latent meanings.
This collection of 124 photographs in black and white on baryta paper belongs to the latest phase of Madoz's work, which received the Community of Madrid Photography Award in 2012 and are largely presented to the public for the first time.
The exhibition is divided into four major areas that facilitate the walk through the photographs with the least interference possible, as the multiplication of ideas and the resonance between different and also distant images proposed by Madoz requires the viewer's active participation. Borja Casani.