The Spanish photographer living in Kenya Patricia Esteve has closed "Wordless dialogues: Africa"
Since last june we have had an on-line conversation through the images of the 19 participating African photographers. The complete result can be seen in https://quepintamosenelmundo.com/blog/en/wordless-dialogues-africa/
Throughout the process the only communication we have had has been through our images.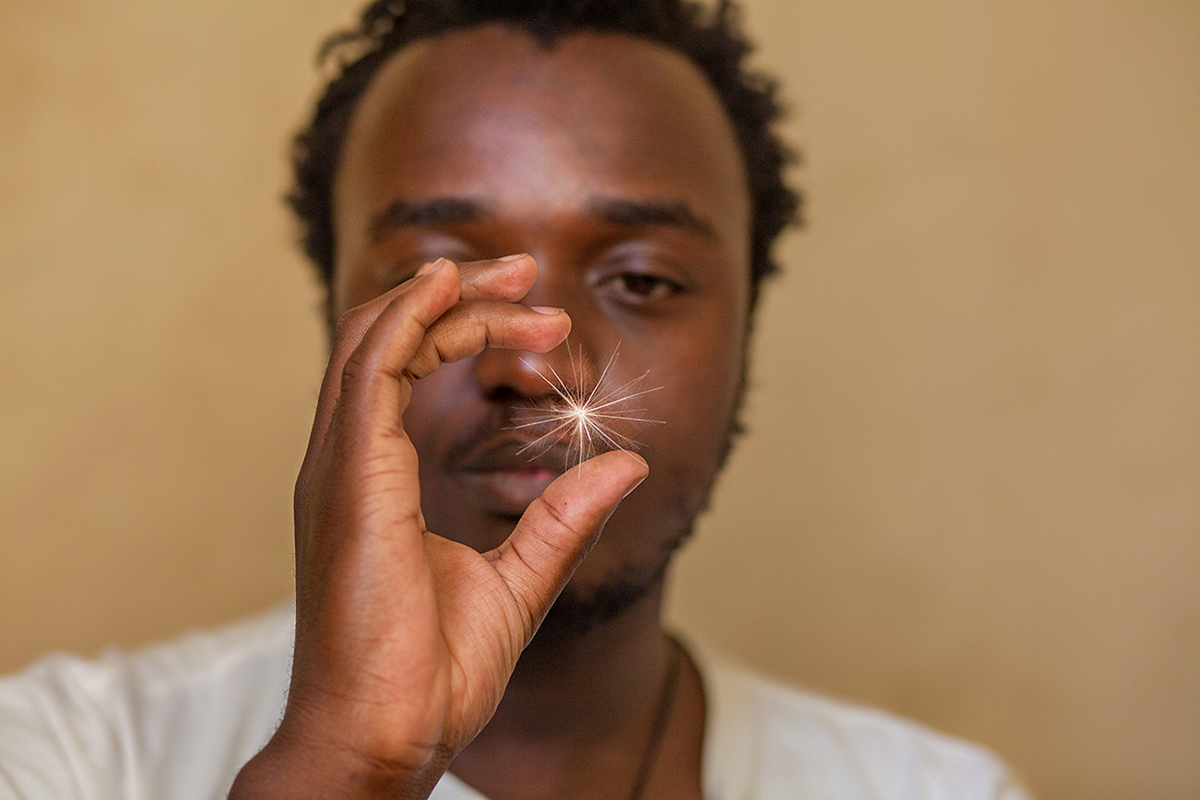 Wordless dialogues: Africa. The End
Patricia Esteve (ESPAÑA – KENIA)
It gives me great pleasure to present the second edition of "Diálogos Sin Palabras" (Wordless Dialogues), a quepintamosenelmundo project.  Our objective is to elevate imagery to a totally independent and media based language that adapts to todays´communications – a dialogue based on images.
Inspired not only by the surrealist "Exquisito Cadaver" (Exquisite Corpse) method but also by the appropiation tecniques used these days in imagery, "Diálogos Sin Palabras: Africa" (Wordless Dialogues: Africa) adopts the form of a conversation, using the images taken by African and Spanish contemporary photographers to produce a new sequence of meanings and interpretations. The accumulated total of these photos will finally produce the sequence of an imagery encounter with "soul".
"Diálogos Sin Palabras: Africa"  (Wordless Dialogues: Africa) is orientated toward an exclusively feminine focus and point of view. All the authoresses who participate are currently contributing to promote and to enable women photographers in Africa to become visible, nationally and internationally.
LIST OF PHOTOGRAPHERS:
Blanca Mora/Spain. Metche Ja'afar/Sudan.  Apsatou Bagaya/Niger. Teresa Menka/Ghana.  Salma Khalil/Chad.  Joana Choumali/Côte d´Ivoire.  Elise Fitte-Duval/ Senegal. Macline Hein/ Côte d´Ivoire. Heba Khalifa./Egypt. Adeola Olagunju /Nigeria.  Jumoke Sanwo/Nigeria.  Michelle Loukidis/ South-Africa. Rachèle B. Crasso/Côte d´Ivoire. Kani Sissoko/Mali.  Aisha Augie-Kuta/Nigeria. Aisha Augie-Kuta/Nigeria. Fatoumata Diabate/Mali. Lebohang Kganye/South-Africa. Jenevieve Aken /Nigeria. Ina Makosi/Senegal . Patricia Esteve/Spain-Kenia.
"Wordless Dialogues: Africa. The End"  
Patricia Esteve studied Philosophy in the University of Barcelona and Photography in the Institut Estudis Fotogràfics de Catalunya. She focuses her work in current social issues. In 1999 she set up on her own as a freelancer photographer and worked with national press and institutions. She combined her work with the carry out of long-term projects and participative photo workshops addressed to marginalized people. Since 2011 has worked in Africa, first in Chad for UNICEF and later for the United Nations peacekeeping mission in Ivory Coast.  She also carries out educational photo projects for children and participative photo workshops in order to raise awareness and create a social change.
All Wordless Dialogues  http://quepintamosenelmundo.com/en/wordless-dialogues-africa/