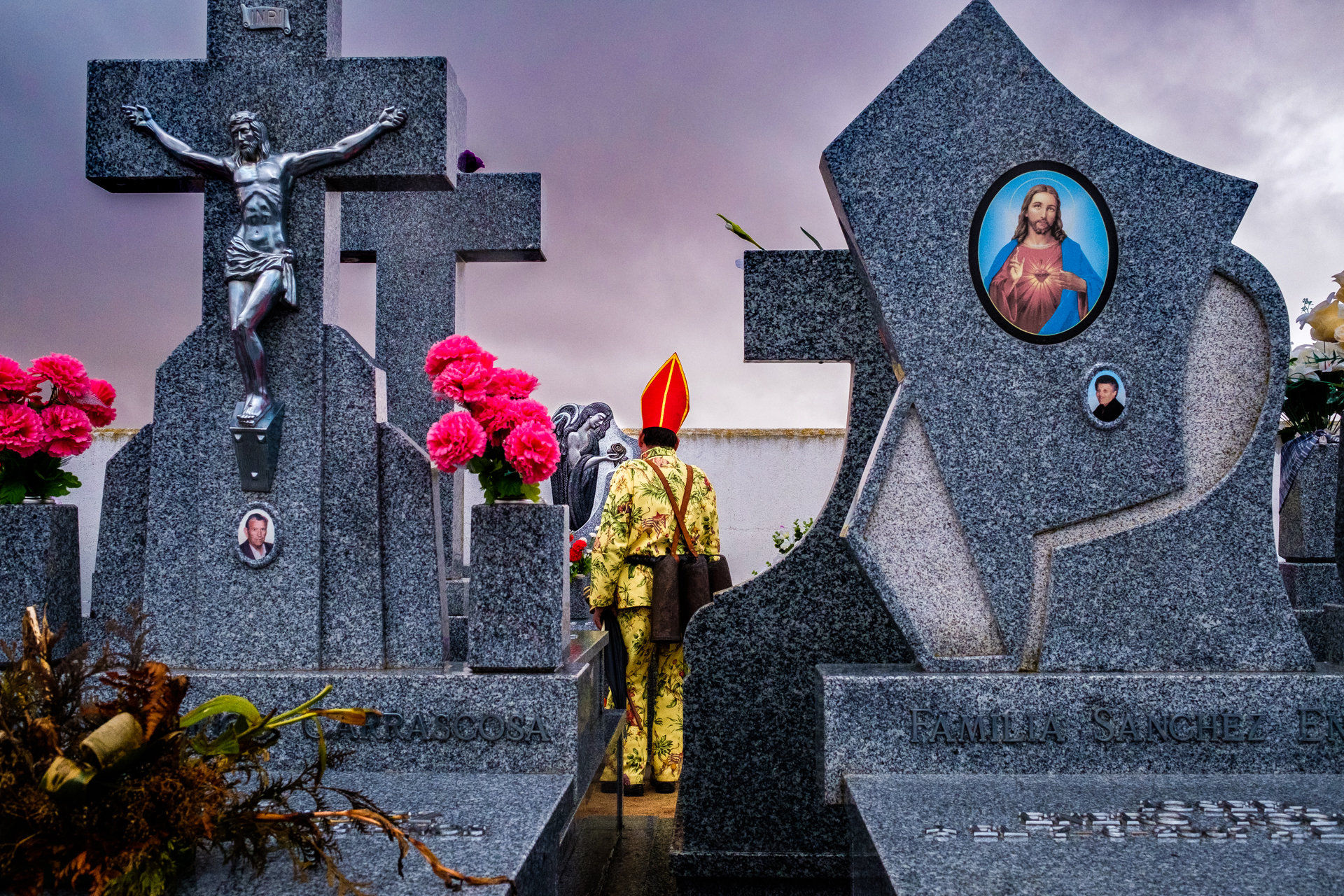 'Tierra Santa' is a documentary project on cultural rites of passage but it is also (and perhaps more relevant) an introspective look at his own roots and memory. The Spanish photographer Guille Ibáñez explores the theatre of religion and the way in which people and villages construct elaborate mythologies around their beliefs.
This exhibition will feature an inaugural event organised together with RedEye, a network of photographers from the United Kingdom, will be leaded by Guille Ibáñez and experts from the Manchester Metropolitan University  to give different points of view on the work on the 31st January. The expo will be available and open for everybody until 3rd April.
Born in Madrid (1977) but drawn to Manchester, where he now lives, Guille Ibanez is a photographer whose work focuses on culture, tradition and human interaction. Originally trained as a cinematographer, he still combines professional film and video work with his passion for photography. The tension between the moving and the still image goes to the heart of Guille's work, and his pictures are often referred to as being like frames from a film.
His discovery of photography began relatively recently with street photography. However, he quickly realised that photography was about more than just capturing isolated moments and that the real power of the camera was as a means of exploring human behaviours and stories and as a tool to connect and interact with the world and the people around him.
Guille develops long term projects mostly in his home country of Spain, but he also works within the UK and Asia. Religion and human faith play a major part in his work which has been part of many festivals around Europe and America and he has been a finalist at prestigious festivals such as MIFA (Moscow International Foto) and BSPF (Brussels Street Photography Festival).
Instituto Cervantes (Mánchester) – 326-330 Deansgate, Campfield Avenue Arcade. M3 4FN Mánchester (REINO UNIDO)
http://manchester.cervantes.es
Image: Guille Ibañez "Tierra Santa"